Feds Put Brakes On Special Education Cutbacks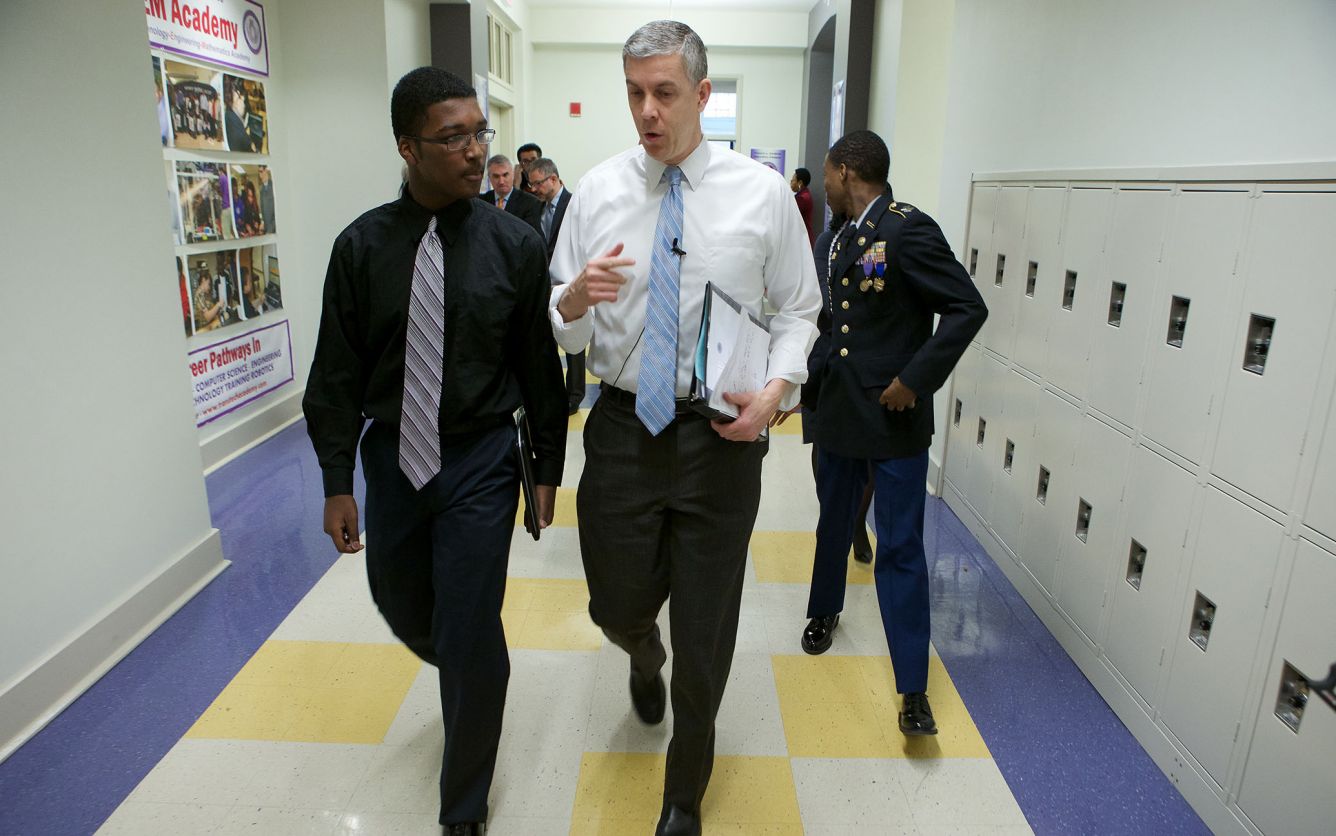 With a new rule, federal education officials are telling schools not to skimp on funding for special education.
Under the Individuals with Disabilities Education Act, schools are required to spend at least as much on special education as they did the prior year. Those that fail to maintain or increase their funding for special education from one year to the next without receiving an exemption from the U.S. Department of Education can miss out on federal funding.
Now the Education Department is clarifying that in cases where school districts run afoul of the spending requirement known as "maintenance of effort" for any given year, they are still expected to achieve the original, higher funding level for future years.
Advertisement - Continue Reading Below
"The department continues to believe that when (a school district) fails to maintain its required level of expenditures, the level of expenditures required in future fiscal years is the amount that would have been required in the absence of that failure, and not the (school district's) actual expenditures in the fiscal year in which it failed to meet the compliance standard," the agency said in a rule published Tuesday in the Federal Register.
The issue came to a head during the recession when cash-strapped states looked to cut education spending. A handful of states lost out on dollars from Washington when they failed to receive Education Department approval to lower their special education contributions.
At the time, federal officials indicated that even in cases where schools failed to achieve maintenance of effort, they would only be held to their new, lower spending level for determining funding required for future years. That drew sharp criticism from disability advocates and the Education Department shifted course.
"After further review, we have determined that the level of effort that (a school district) must meet in the year after it fails to maintain effort is the level of effort that it should have met in the prior year," federal special education officials wrote in a 2012 letter to advocates.
The final rule this week is the culmination of these efforts. Though the rule officially takes effect July 1, the Education Department said that based on previous guidance to state officials, the requirements already apply to the current funding year.
Read more stories like this one. Sign up for Disability Scoop's free email newsletter to get the latest developmental disability news sent straight to your inbox.