Autism Makes Stage At Republican Presidential Debate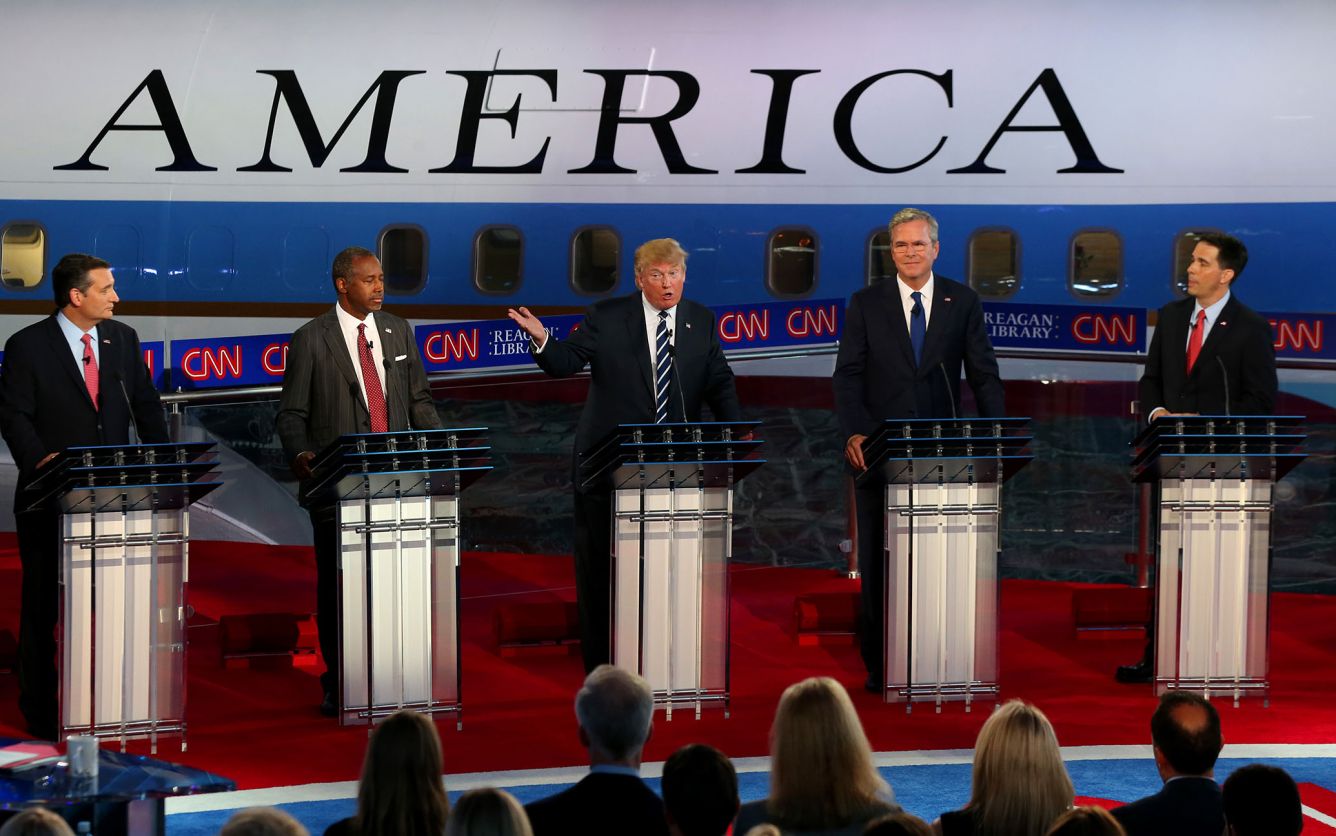 Donald Trump used his platform at this week's Republican presidential debate to double down on his controversial claims about autism.
The GOP frontrunner reasserted his belief that autism is linked to vaccines.
"Autism has become an epidemic," Trump said. "It has gotten totally out of control."
Advertisement - Continue Reading Below
"We've had so many instances … a beautiful child went to have the vaccine and came back and a week later got a tremendous fever and got very, very sick and is now is autistic," Trump said during the Wednesday night debate hosted by CNN.
Insisting that he's not against vaccines, Trump said he believes that immunizations should be given in smaller doses over a longer period of time. Such a change in the vaccine schedule would yield a "big impact on autism," he said.
Fellow-candidate Ben Carson, who is a pediatric neurosurgeon, said there have been "numerous studies" on autism and vaccines that have not found a link but stopped short of fully defending the current vaccine schedule.
"The fact of the matter is we have extremely well-documented proof that there's no autism associated with vaccinations," Carson said. "But it is true that we are probably giving too many in too short a period of time."
The dialogue came in response to a question from debate moderator Jake Tapper that was directed at Carson about whether Trump should stop repeating claims about a link between vaccines and autism.
Concerns about such ties were sparked by a 1998 study suggesting a link between autism and the measles, mumps and rubella vaccine. That study has since been retracted and the theory has been widely discredited by the medical community.
"Claims that vaccines are linked to autism, or are unsafe when administered according to the recommended schedule, have been disproven by a robust body of medical literature. It is dangerous to public health to suggest otherwise," Karen Remley, executive director of the American Academy of Pediatrics, said in a sharply-worded statement responding to Wednesday's debate.
Meanwhile, the Autistic Self Advocacy Network called the debate's focus on vaccines "distracting."
"Politicians continue to talk about an autism epidemic — despite the fact that the science suggests that autism has always existed at its current rate within the general population," the group said. "Autistic people are not new — and neither are our unmet needs. Unfortunately, those who focus on causation choose to push those needs aside."
Read more stories like this one. Sign up for Disability Scoop's free email newsletter to get the latest developmental disability news sent straight to your inbox.