With New Mandate, Special Ed Classrooms Get Cameras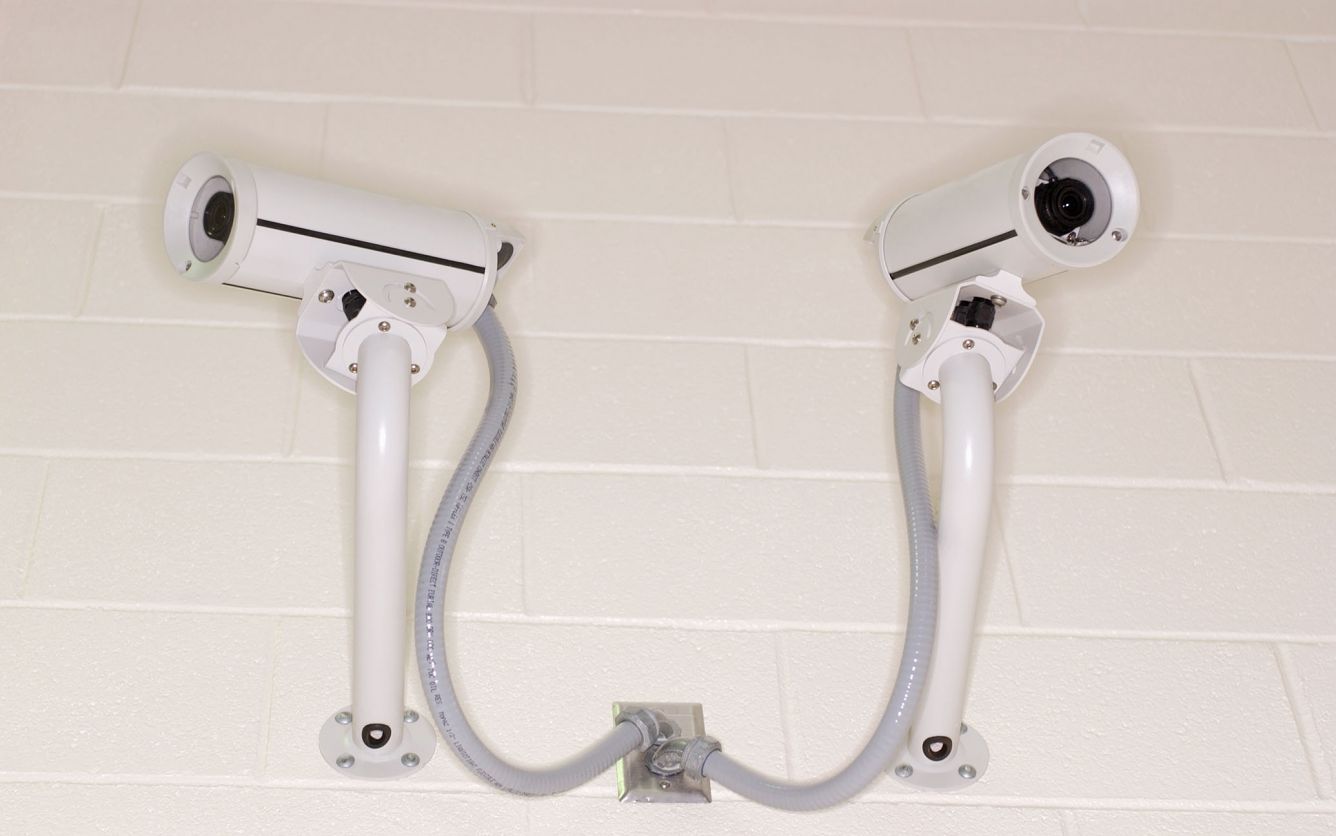 KELLER, Texas — Ten years after she first asked the Keller school district and state lawmakers to install cameras in classrooms for children with special needs as a safety measure, Breggett Rideau is finally seeing her request fulfilled.
Beginning this school year, Senate Bill 507 requires Texas school districts to install, operate and maintain video cameras and video-audio recording equipment in some special education classrooms if a parent, trustee or staff member requests it. The system is intended to ensure the safety of students with disabilities in classrooms where they spend more than half their school day.
Officials say Rideau's son's classroom at Keller High School is one of the first in Texas to be equipped with cameras and audio equipment at the request of a parent. Terrance Rideau II, 21, known as "Lil' T" by family and friends, is nonverbal student who uses a wheelchair and who has attended Keller schools since the age of 3.
Advertisement - Continue Reading Below
Other Texas school districts are installing cameras or processing requests.
Rideau had been asking the Keller school district for a camera in Terrance's classroom since 2006 — but was told it would be illegal.
In 2013, the Rideaus won a $1 million judgment against the Keller school district because of injuries — including a fractured thumb, dislocated knee and head contusion — that Terrance received between 2008 and 2010 while a student at Keller Middle School. The federal lawsuit asked the Keller district to take responsibility for the injuries, which the Rideaus say were caused by a special education teacher who is no longer with the district.
Rideau made at least 20 trips to Austin in 2013 and 2015 trying to get the law passed, even hiring lobbyists in the last session to help her win the battle.
"I didn't have a clue how to do this when I started," Rideau said. "I got a degree in food science, not law and public policy, but I prayed and God helped me."
Public hearings conducted by the Texas Education Agency drew a wide range of comments, both in support and opposition to the plan.
One special education teacher commented that "a couple of bad apples should not bring on such a huge undertaking."
Some administrators voiced concerns about how much the cameras would cost.
One person said the financial obligation would be offset by the "deterrence of abuse and neglect by educators" and the "deterrence of false accusations against educators."
School districts updating policies
Texas Education Commissioner Mike Morath issued updated rules regarding the cameras Aug. 15, and school districts were instructed not to use federal or state special education money to pay for the cameras and related equipment.
The estimated costs vary from one district to another. The updated state rules say that "on a per classroom basis, school districts have estimated costs ranging between $3,500 and $5,500. School districts have estimated that conducting video surveillance districtwide could cost anywhere from $350,000 to $6.8 million."
Keller district officials earmarked $100,000 in their 2016-17 budget for special education classroom cameras and recording equipment. Cost estimates range from $2,500 to $10,000 per classroom, based on recording equipment needs and the technology infrastructure in place at the campus, Keller officials said.
Many districts recently adopted or are in the process of updating policies because of the rules update. Keller is scheduled to vote on its Special Education: Video/Audio Monitoring policy at a meeting this week.
Clint Bond, spokesman for the Fort Worth school district, said that officials were still finalizing their procedures, which will go before trustees in the coming weeks. Administrators are requesting $300,000 be set aside to deal with requests. Fort Worth has received three requests for cameras, Bond said.
Northwest school district officials have received five requests so far and are finalizing the procedures to fulfill them.
In an emailed statement, Emily Conklin, Northwest communications director, said, "… we believe this is a good law to protect children and staff members; however, we continue to disagree with the Legislature's decision not to fund this mandate. NISD will be working with our local legislators during the next session to gain funding for this new law."
'Every child deserves to be safe'
In Keller, in addition to the camera system at Keller High School, another one was installed in a special education classroom at Fossil Ridge High School.
Amanda Bigbee, in-house attorney for the Keller school district, said another five requests are being processed at Bluebonnet, Park Glen and Whitley Road elementary schools, the new Early Learning Center South and Trinity Springs Middle School.
Each video recording system retains six months of recordings. Before cameras are activated, all parents of students in the class and all staff members on campus must be notified. Bigbee said Keller administrators also posted signs at the door of the classroom. No one on the campus has access to the video feed.
If an injury incident is suspected, a district-level committee, which would include a special education director and a behavior specialist trained in appropriate restraint measures, would view the recording, she said. A parent would not be allowed to see the video unless an incident was confirmed by the committee.
"The statute is pretty specific to ensure the process is not abused and cannot be used inappropriately," Bigbee said.
Rideau, whose lobbied for the legislation, said she hopes to extend the law to the federal level to make classrooms safer for the most vulnerable students like her son, and has talked to other interested parents across the United States and in Canada. A Facebook group, "Cameras in special needs classrooms," has more than 26,000 likes.
"Every child deserves to be safe in school," she said.
© 2016 the Fort Worth Star-Telegram
Distributed by Tribune Content Agency, LLC
Read more stories like this one. Sign up for Disability Scoop's free email newsletter to get the latest developmental disability news sent straight to your inbox.