Pediatricians Get New Guidance On Caring For Kids With Down Syndrome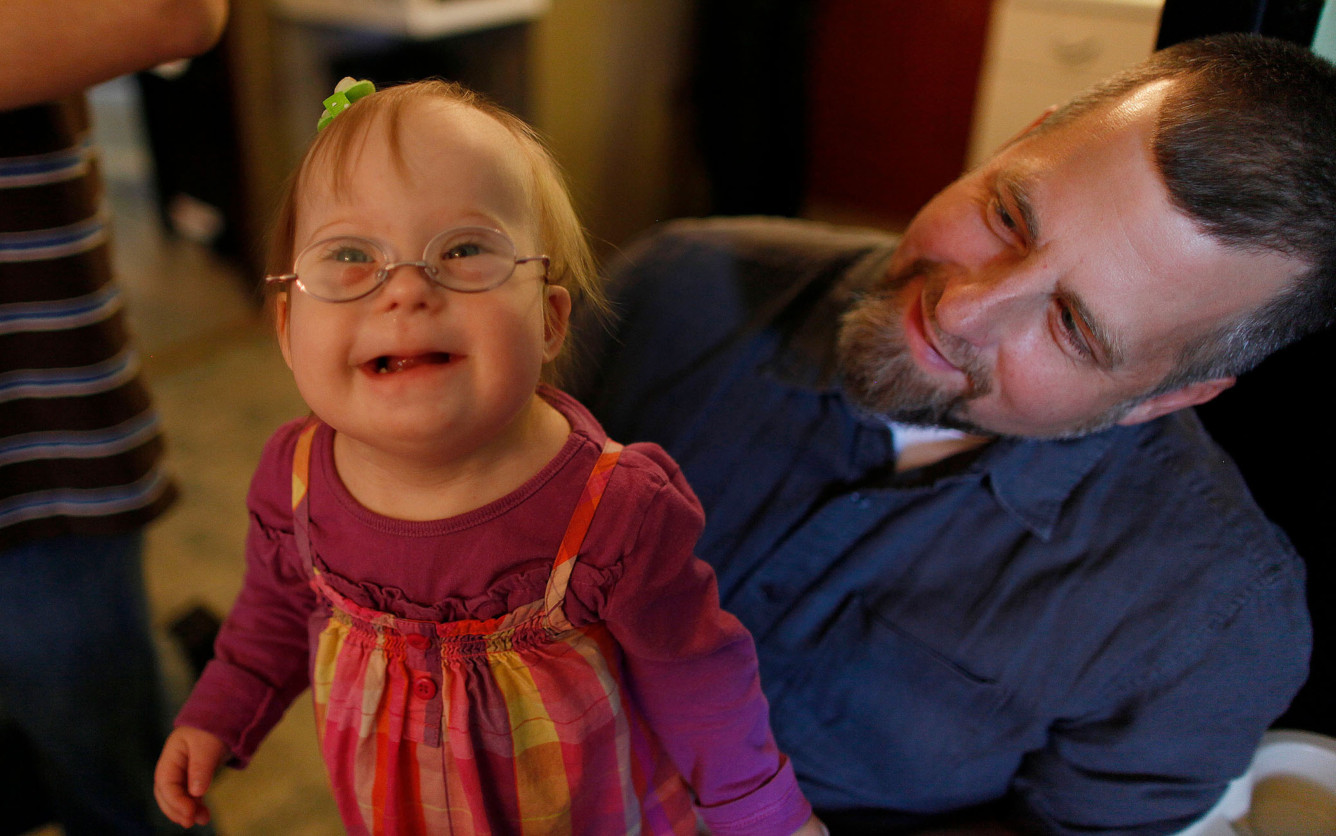 The nation's pediatricians are getting updated advice on how to provide the best care for children with Down syndrome from when they are still in utero through early adulthood.
In a clinical report being published in the May issue of the journal Pediatrics, the American Academy of Pediatrics is outlining the latest standards for practitioners treating kids with the chromosomal disorder.
Down syndrome is the most common chromosomal cause of intellectual disability, according to the report. While the life expectancy for individuals with the condition was 30 years in 1973, it grew to 60 years as of 2002.
Advertisement - Continue Reading Below
The report offers physicians guidance on diagnosing Down syndrome and relaying that information to parents, emphasizing that pediatricians should always start by congratulating parents on the birth of their child.
"Clinicians should ensure a balanced approach that reflects the variability and broad range of current outcomes, rather than their personal opinions or experience, give current printed materials, and offer access to other families who have children with Down syndrome and support organizations if locally available," the guidance states. "It is important that clinicians be cognizant of the realities and possibilities for people with Down syndrome to have healthy, productive lives."
The report is broken down by age, providing information about what to expect and how pediatricians can assist families at each stage of development. It also includes details about the wide range of co-occurring medical conditions common in the those with Down syndrome including hearing loss, obstructive sleep apnea, eye problems, congenital heart defects, thyroid disease and more.
Pediatricians are advised to order specific tests and look out for certain issues, such as behavioral concerns or sleep problems, at particular stages. In addition, the guidance details the proper use of growth charts that are specific to those with Down syndrome.
All families with a child who has Down syndrome should receive counseling from a clinical geneticist or genetic counselor, the pediatrics group said.
"With marked advancements and more research underway, quality of life for people with Down syndrome continues to improve," the report's lead author Marilyn J. Bull of the Indiana University School of Medicine indicated in a write-up about the new recommendations. "The report provides guidance for pediatricians to assist families through transitions in childhood and adolescence so children can meet their maximum potential and participate happily in society as adults."
Read more stories like this one. Sign up for Disability Scoop's free email newsletter to get the latest developmental disability news sent straight to your inbox.