'Thomas & Friends' Welcomes First Character With Autism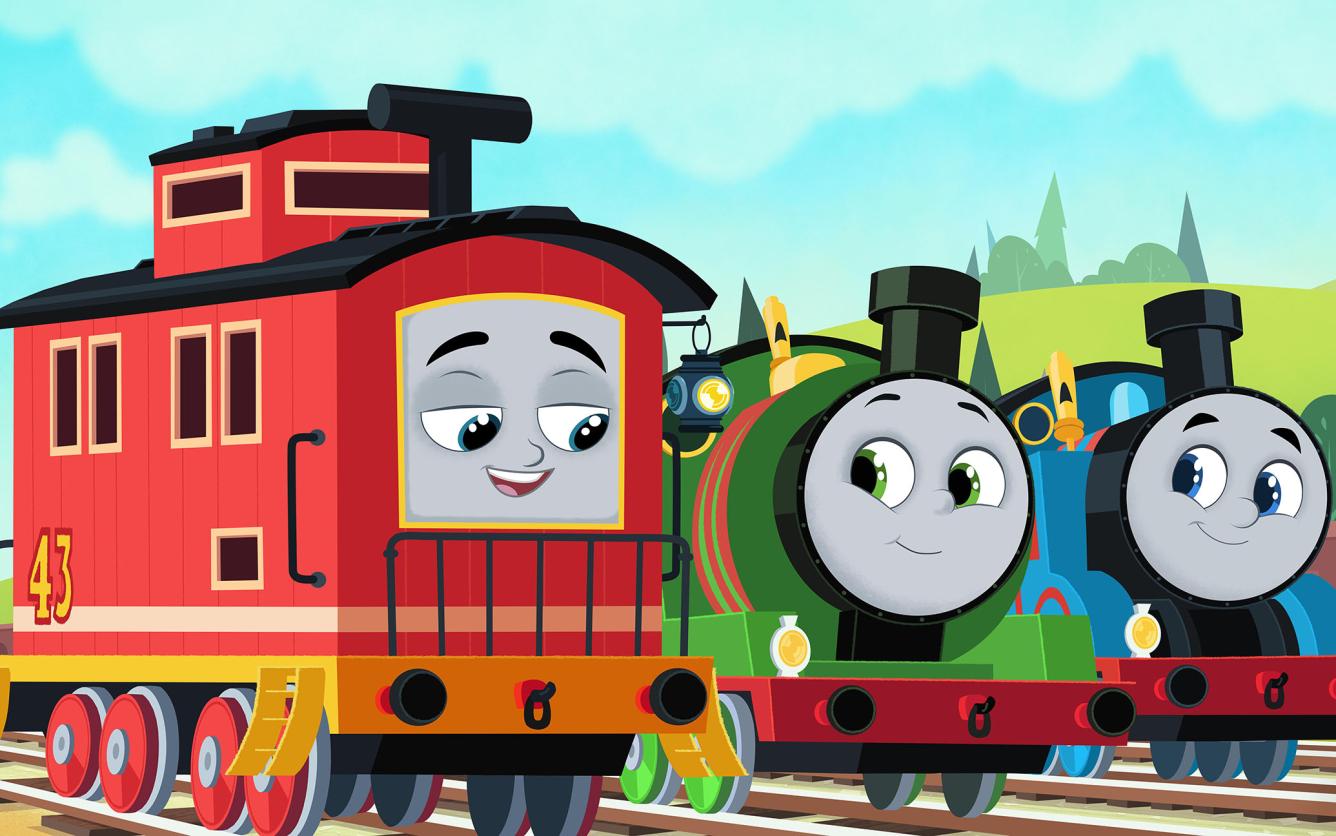 A staple of children's television is introducing its first-ever character with autism, a series regular who will be voiced by an actor who's on the spectrum himself.
Bruno, a brake car with autism, will join the world of "Thomas & Friends" with the season premiere of the series "Thomas & Friends: All Engines Go" next week.
The character is described as a "joyful, pun-making brake car" whose ability to go in reverse gives him a unique perspective.
Advertisement - Continue Reading Below
"Detail-oriented Bruno enjoys schedules, routine, and knows where all the tracks lead," according to Mattel Television, which makes the show. "Through his on-screen presence, Bruno's rich friendships and important work introduces audiences to a positive, neurodivergent role model."
Chuck Smith, a 10-year-old actor with autism from Toronto, voices Bruno in the version of "Thomas & Friends: All Engines Go" that will air in the U.S. and Canada.
Mattel said it worked with the Autistic Self Advocacy Network and Easterseals Southern California to develop the character of Bruno and ensure accuracy.
"Autistic people have been involved in all aspects of creating Bruno, from us as consultants to writers on the show and Bruno's voice actor — this makes Bruno ring true as an autistic character," said Zoe Gross, director of advocacy at the Autistic Self Advocacy Network. "I hope that Bruno will provide viewers with meaningful examples of inclusion in everyday life."
Bruno will appear regularly on "Thomas & Friends: All Engines Go" and have the starring role in many episodes, Mattel said. In addition, he will be a "key character" in the "Thomas & Friends" franchise appearing in a YouTube series, music album, the "Thomas & Friends Storytime" podcast, an upcoming special and in consumer products.
"Bruno's introduction organically embraces a global audience that is underrepresented and deserves to be celebrated in children's programming," said Christopher Keenan, senior vice president and executive producer of global content development and production at Mattel. "So much care and thought went into the development of his character, and we can't wait for audiences to meet and love Bruno as much as we do."
The new season of "Thomas & Friends: All Engines Go" will kick off Sept. 12 at 8:30 p.m. ET on Cartoonito on Cartoon Network.
Read more stories like this one. Sign up for Disability Scoop's free email newsletter to get the latest developmental disability news sent straight to your inbox.