Disability Advocates Urge People To Get Vaccinated Against COVID-19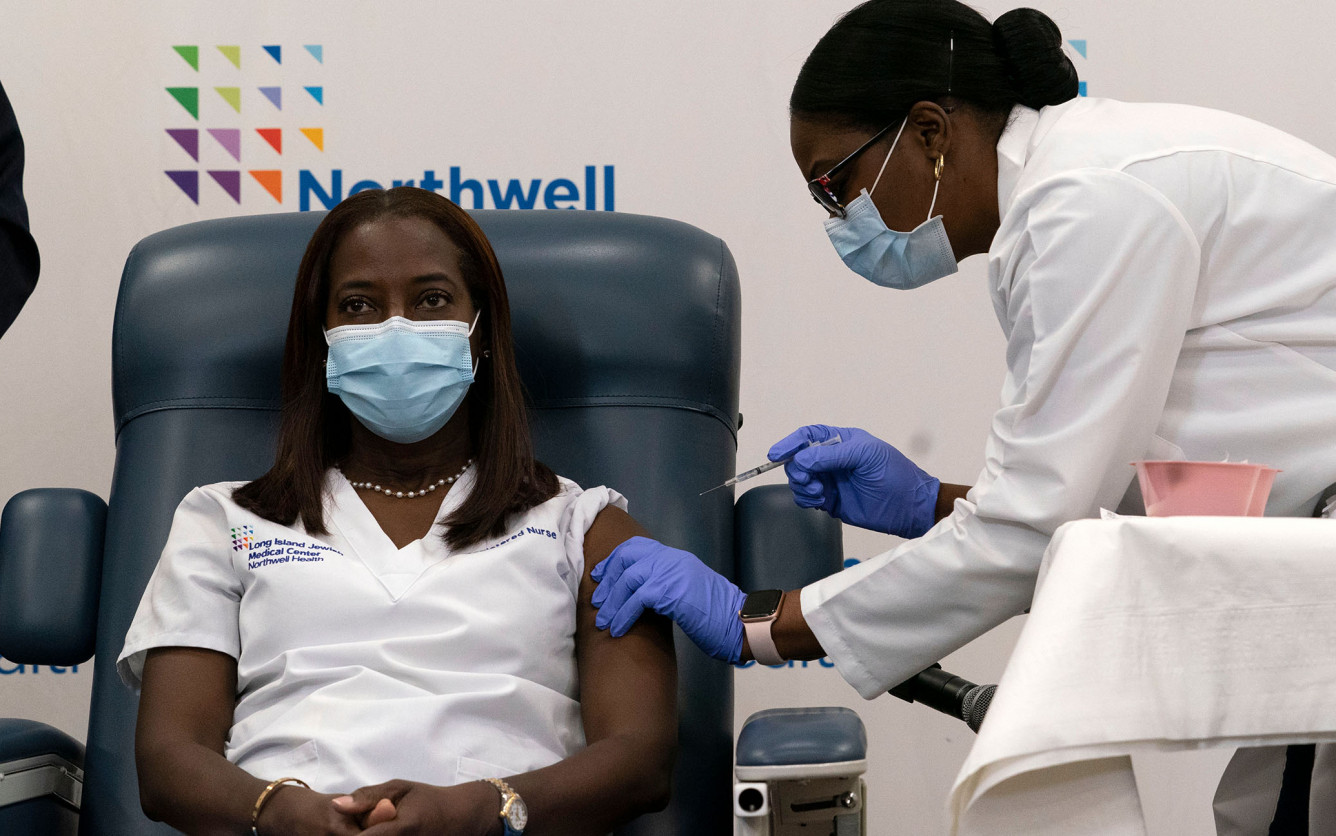 As the first COVID-19 vaccines become available, advocates say that people with developmental disabilities should get vaccinated and they are pushing for this population to be eligible as soon as possible.
In a statement, 20 advocacy groups are calling on people in the disability community to be immunized.
"We encourage our stakeholders to receive the COVID-19 vaccine," reads the statement spearheaded by the Autism Society of America and signed by Autism Speaks, Easterseals, the National Association of Councils on Developmental Disabilities, the National Association of State Directors of Developmental Disabilities Services and the National Down Syndrome Society, among others.
Advertisement - Continue Reading Below
The groups said that getting vaccinated will "make it significantly less likely you'll get COVID-19" and it "may keep you from getting severely ill if you were to contract COVID-19." In addition, doing so "will help protect vulnerable people around you."
For those with disabilities, the advocates said that widespread vaccination could lead to an end to remote learning, resumption of regular therapy, support and respite care services, improved employment opportunities and it may allow individuals living in group homes and other congregate settings to see their families and friends again.
"Mass COVID-19 vaccination would allow our global community to recover and help stop the pandemic," the statement says, while noting that like other medical decisions, people should discuss the COVID-19 vaccine with their physicians.
The benefits of vaccination could be greatest for those with more significant challenges, said Angela Geiger, president and CEO of Autism Speaks.
"For someone with autism and limited communication skills or behavior challenges common in autism, protection afforded by the vaccine can have an immeasurable impact. It can enable renewed participation in community life, access to vital services and supports and an opportunity to begin the recovery from the disruptions in care that have taken place this year," she said. "This can also be a crucial step for family members and caregivers of people with autism who have more significant needs."
The push from disability advocacy groups comes as the first COVID-19 vaccine from Pfizer-BioNTech started to be administered in the U.S. this week. With limited supply, the initial shots are going to health care workers and residents of long-term care facilities.
Advocates have been speaking out for months about the need for people with developmental disabilities to be prioritized in the distribution of any COVID-19 vaccines given the high risks they face. Research shows that people within this population who contract the virus face a two to 10 times greater risk of dying as compared to others.
Nonetheless, only 10 states have specifically addressed people with developmental disabilities in their plans to allocate coronavirus vaccines, according to a new report from the American Network of Community Options and Resources, or ANCOR, which represents disability service providers across the nation.
A poll out this week from the Kaiser Family Foundation indicates that 71% of Americans say they would "definitely or probably" get a COVID-19 vaccine, up from 63% in September.
Read more stories like this one. Sign up for Disability Scoop's free email newsletter to get the latest developmental disability news sent straight to your inbox.