Intellectual Disability
Agencies that serve individuals with disabilities are facing numerous challenges keeping residents and staff safe from COVID-19 while dealing with lost routines and isolation.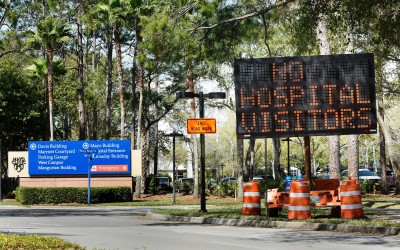 Disability advocates are alarmed that no-visitor policies are forcing people with developmental disabilities — including those who are nonverbal — to go it alone at hospitals across the nation.
As hospitals halt visitation to slow the spread of the coronavirus, parents in one state are worried that their children with intellectual disabilities could be left to fend for themselves.
Advertisement - Continue Reading Below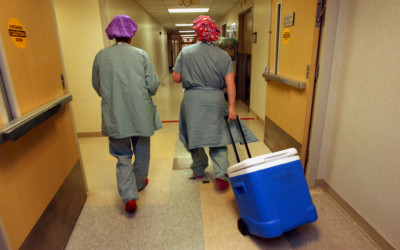 The nation's pediatricians are being told that refusing organ transplants for children with intellectual and developmental disabilities may be discriminatory and even illegal.
Even in a state considered one of the best at serving people with intellectual disabilities, families and providers said they have received almost no guidance on how to respond to COVID-19.
Steven Eull has been working jobs at both Hy-Vee and Target through the COVID-19 outbreak, but he doesn't feel like he's doing enough so he decided to donate the contents of his piggy bank.
Advertisement - Continue Reading Below
With programs closed for the foreseeable future, many families are now forced to care for loved ones with severe disabilities at home without much help, if any at all.
An institution housing over 440 people with intellectual and developmental disabilities is a case study for how coronavirus can quickly overwhelm a facility not set up to handle a pandemic.
The practice of social distancing can be hard for many with disabilities to understand and it conflicts with decades-long efforts to fully include this population in their communities.
Advertisement - Continue Reading Below
Isolated at home with few services to help, some parents of those with disabilities say they are terrified that their children's progress will evaporate.
At a home for 440-plus people with intellectual and developmental disabilities that contains the largest cluster of COVID-19 cases in Texas, no visitors are allowed and residents must remain.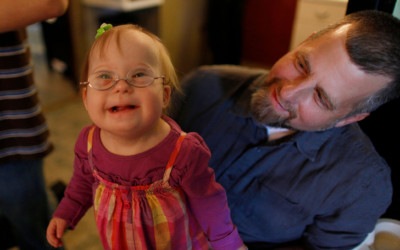 Access to Down syndrome treatment is uneven across the nation, with many who have the chromosomal disorder living hours from the nearest specialty clinic, new research suggests.