Biden Pandemic Strategy Puts Focus On People With Disabilities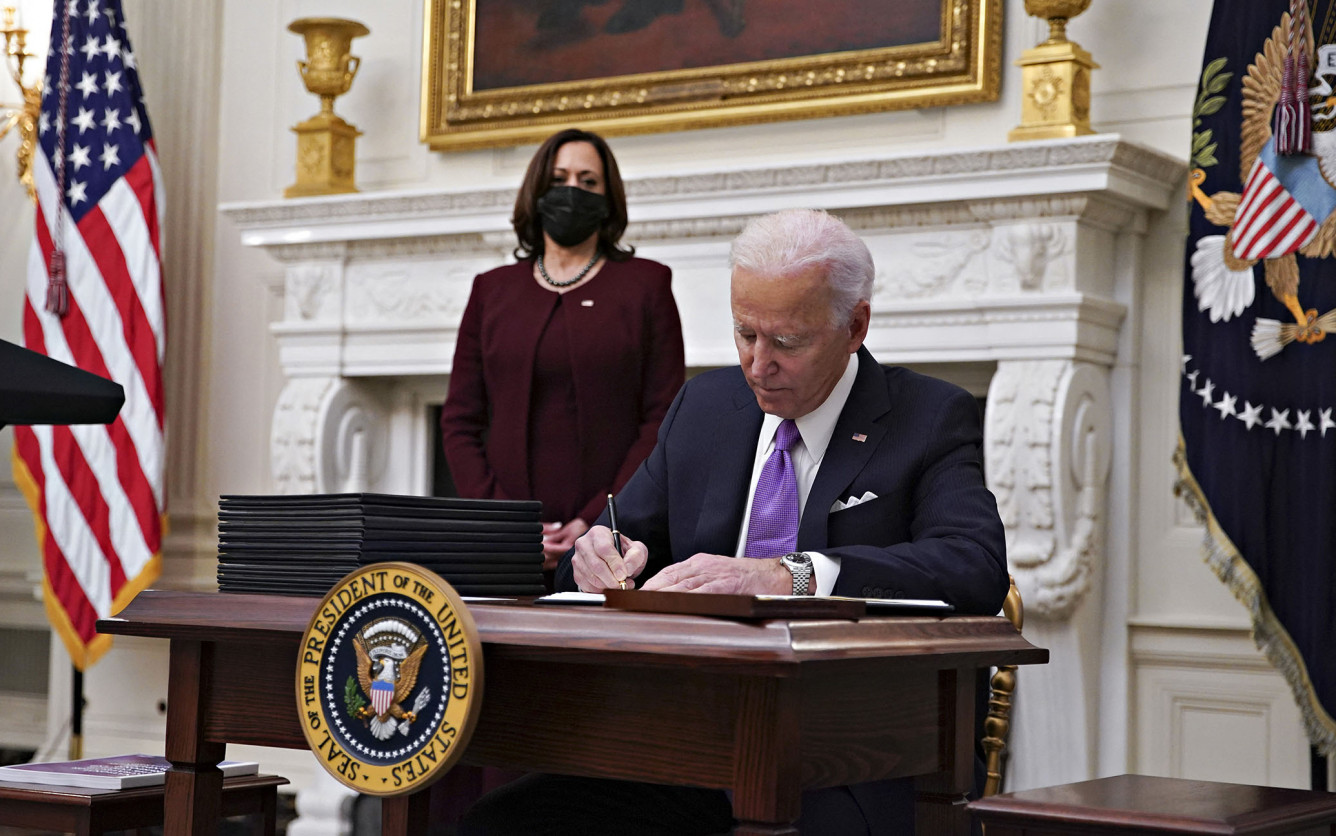 As President Joe Biden introduces a coordinated federal approach to address the COVID-19 pandemic, he's turning attention to the virus' impact on people with disabilities.
Biden laid out a broad 200-page plan and signed a slew of executive orders late last week to increase access to vaccines, require masks in certain settings and implement a host of other moves in the face of a raging pandemic. Among the many changes he announced are several aimed at curtailing the coronavirus' outsized impact on the disability community.
The White House said "focused guidance" on COVID-19 for people with disabilities will be coming from the Centers for Disease Control and Prevention. And, the administration is promising greater assistance to intermediate care facilities for people with disabilities and increased support for those receiving home- and community-based services.
Advertisement - Continue Reading Below
Another major change is that the federal government will collect data on how COVID-19 is affecting people with disabilities. Disability advocates had long sought such data, arguing that it's not possible to properly address a problem that goes unmeasured.
Separately, the Biden plan calls for "detailed technical guidance" to be released in the coming weeks from the U.S. Department of Education and the CDC on how to safely reopen schools that will include information on serving students and staff with disabilities or who are immunocompromised.
And, the strategy includes a commitment to establish new models to get vaccines to high-risk individuals, specifically including institutions for those with intellectual and developmental disabilities, and to "work with CDC to review concerns about vaccine guidelines for people with disabilities and other groups."
In speaking about his national strategy, Biden acknowledged that things will take time.
"We didn't get into this mess overnight and it's going to take months for us to turn things around. But let me be equally clear: We will get through this. We will defeat this pandemic," Biden said. "Help is on the way."
Sean Luechtefeld with the American Network of Community Options and Resources, or ANCOR, which has advocated for vaccine priority for people with developmental disabilities, said his group is cautiously optimistic.
"When it comes to President Biden's vaccination plan, the explicit inclusion of people with intellectual and developmental disabilities is the surest sign yet that we're moving in the right direction," said Luechtefeld whose organization represents disability service providers across the nation. "At the same time, the devil is always in the details."
Luechtefeld said ANCOR will be pushing the Biden administration to ensure that any models created to get vaccines to high-risk populations account for people with developmental disabilities who receive home- and community-based services and those disconnected from the disability support system, not just individuals living in institutions.
Julia Bascom, executive director of the Autistic Self Advocacy Network, called the plan a "good first step."
"We hope updated CDC guidance can help clarify to states that many people with (developmental disabilities), especially people with rare conditions, are at high risk and should be included in high-priority groups for vaccination," Bascom said. "We've stressed to the administration that federal guidance alone will not suffice; since states are already implementing the early stages of their vaccination plans, they will likely need extensive support and technical assistance in order to update those plans and get the vaccine promptly to high-risk people with disabilities."
Read more stories like this one. Sign up for Disability Scoop's free email newsletter to get the latest developmental disability news sent straight to your inbox.