TSA To Improve Screening For Travelers With Disabilities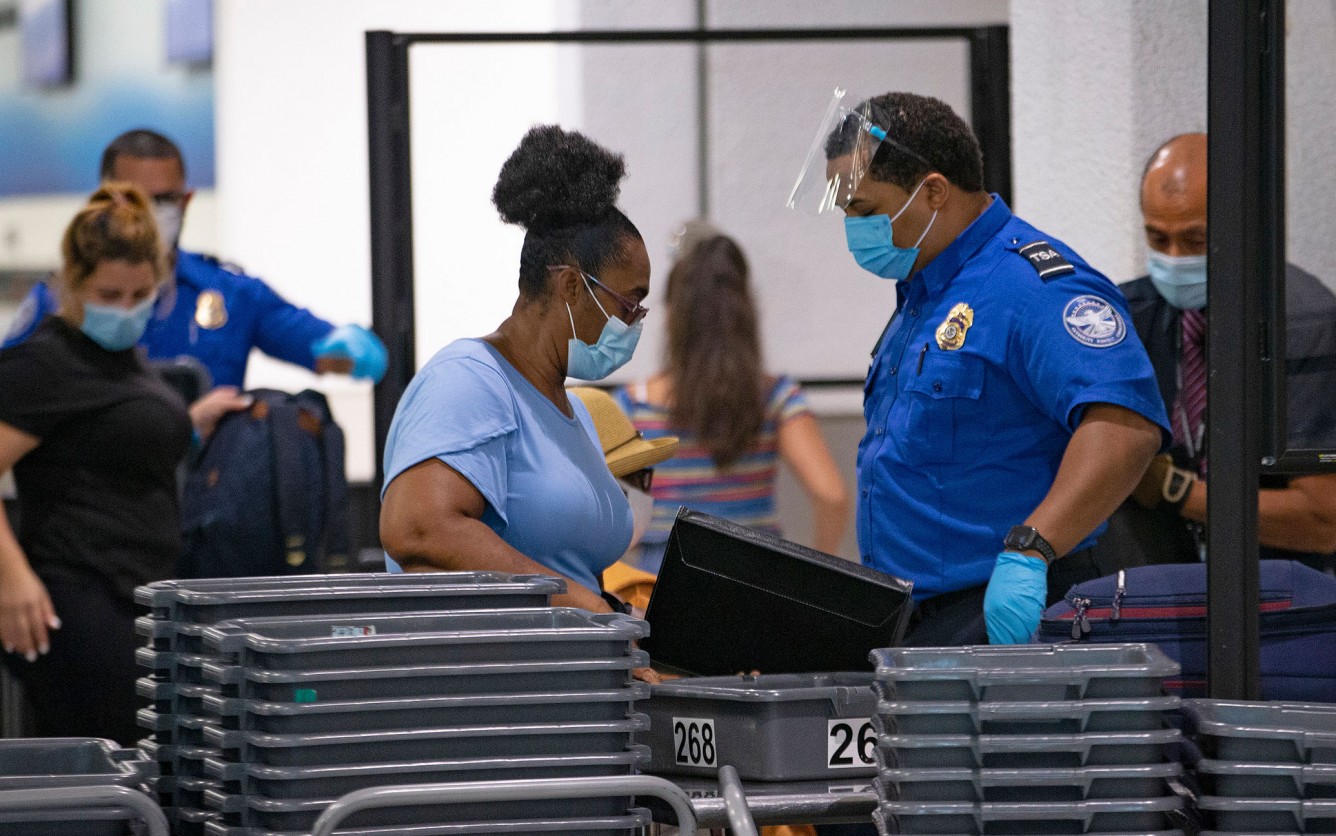 The Transportation Security Administration is set to start implementing new staff training and screening procedures to better serve individuals with disabilities as they make their way through airports across the country.
Beginning as soon as May, the TSA says that it will educate its officers to look for designations on driver's licenses and other state identification cards denoting that a person has a disability that may pose a communication barrier.
Several states have updated their laws recently to allow people with disabilities to add what's known as a "communication impediment designation" in order to alert law enforcement officers of potential issues. U.S. Rep. Dan Kildee, D-Mich., and 11 other lawmakers reached out to the TSA late last year to ask the agency to train its officers on the new driver's license notations.
Advertisement - Continue Reading Below
"We are updating applicable trainings to ensure that all (Transportation Security Officers) are aware of communication impediment designations and expect to deliver the updated training to the TSOs as early as May 2021," wrote the TSA's Darby LaJoye in a response to Kildee.
LaJoye said the TSA is also "discussing the possibility" of integrating communication impediment designations into its credential authentication technology which allows agents to retrieve pertinent information about a traveler by scanning their identification card.
"We are committed to helping individuals with disabilities navigate the travel screening process and to ensuring that all passengers, regardless of their personal situations and needs, are treated with dignity, respect and courtesy," LaJoye wrote. "I agree that the communication impediment designation could be a useful tool for TSA as we continuously work to improve the travel screening process for individuals with disabilities."
Read more stories like this one. Sign up for Disability Scoop's free email newsletter to get the latest developmental disability news sent straight to your inbox.