Disney Implementing Changes To Disability Access At Theme Parks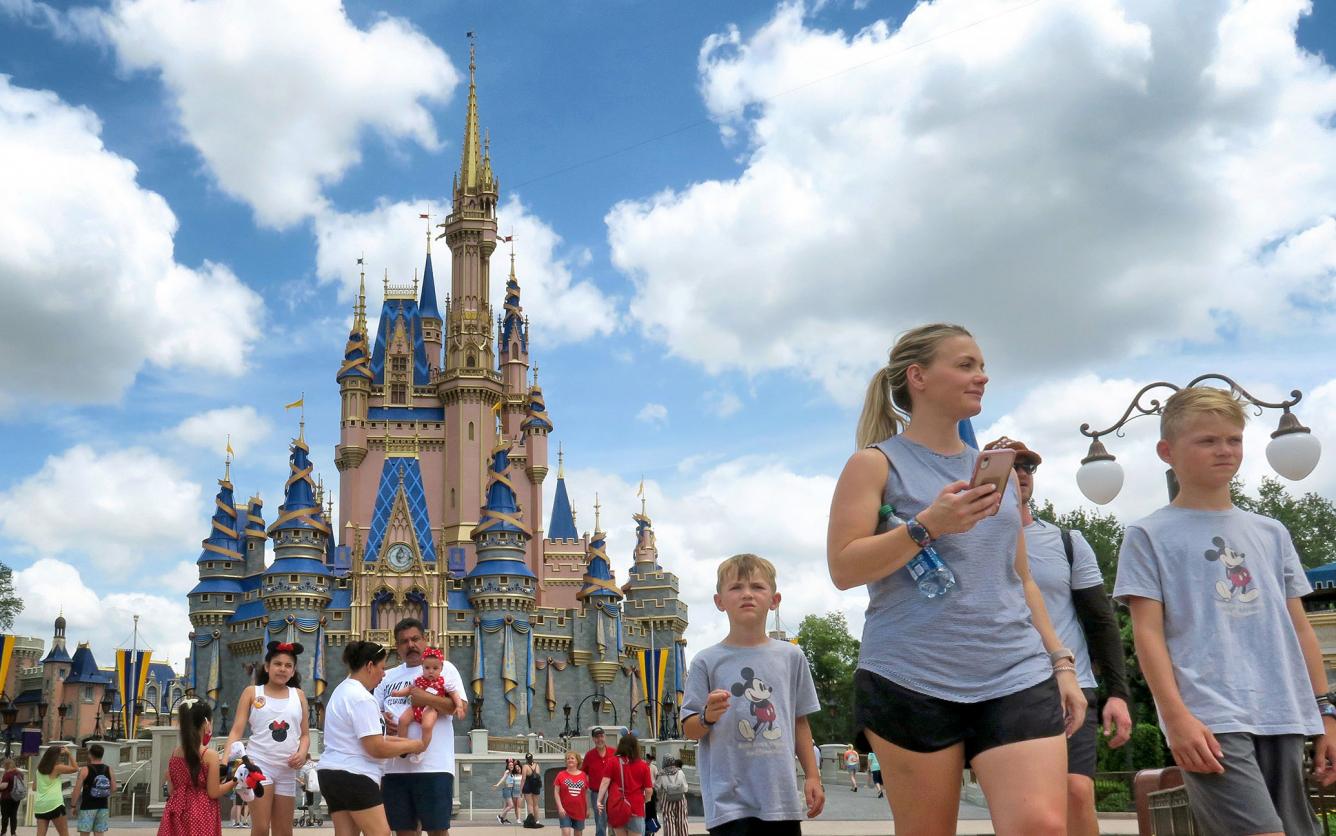 Eight years after overhauling its approach, Disney is once again rolling out a new system for accommodating visitors with disabilities at its theme parks.
Walt Disney World visitors with disabilities can now start to take advantage of updated protocols that allow individuals to arrange disability accommodations in advance of their trip to the parks and to set up a return time for some experiences before their arrival.
The new offerings are not yet available at Disneyland, the company said, though they are still expected to begin at that location this fall.
Advertisement - Continue Reading Below
Disney said earlier this year that it was "making some enhancements" to its disability accommodations at both Disney World and Disneyland. The updates are part of a broader revamp of procedures at the parks including an end to the FastPass system — a free offering that has allowed visitors to skip the line for a limited number of attractions — in favor of a fee-based model.
Notably, with the updates, visitors with disabilities can seek accommodations from Disney's Disability Access Service, or DAS, program between two and 30 days before arriving at a park through a live video chat with a cast member. At the same time, individuals will also be able to choose two experiences per day from a select group of options and they will get a one-hour return window for those activities on the day of their visit.
Now, Disney says that these advance arrangements can be made for Disney World visits scheduled for November or later.
In addition, park visitors who are registered for the Disability Access Service program will be able to get a return time for rides and other experiences via the My Disney Experience app once they are at a Disney park rather than having to go to each attraction or a kiosk. This option is already available at Disney World, the company says.
Disney last altered its disability access policies in 2013 amid what the company described as widespread abuse of its existing system, which had often let people with disabilities jump to the front of lines. Under the Disability Access Service program that has been in place since then, visitors with disabilities could obtain a return time for one ride at a time so that they did not have to physically remain in line to wait.
The change prompted lawsuits from dozens of families of children with autism and other disabilities who claimed that the return-time offering was not an adequate accommodation and that it violated their rights under the Americans with Disabilities Act.
A federal judge ruled in favor of Disney last year in the first of the lawsuits to go to trial, but the case is currently being appealed.
Read more stories like this one. Sign up for Disability Scoop's free email newsletter to get the latest developmental disability news sent straight to your inbox.