Feds Send Millions To States To Phase Out Subminimum Wage Employment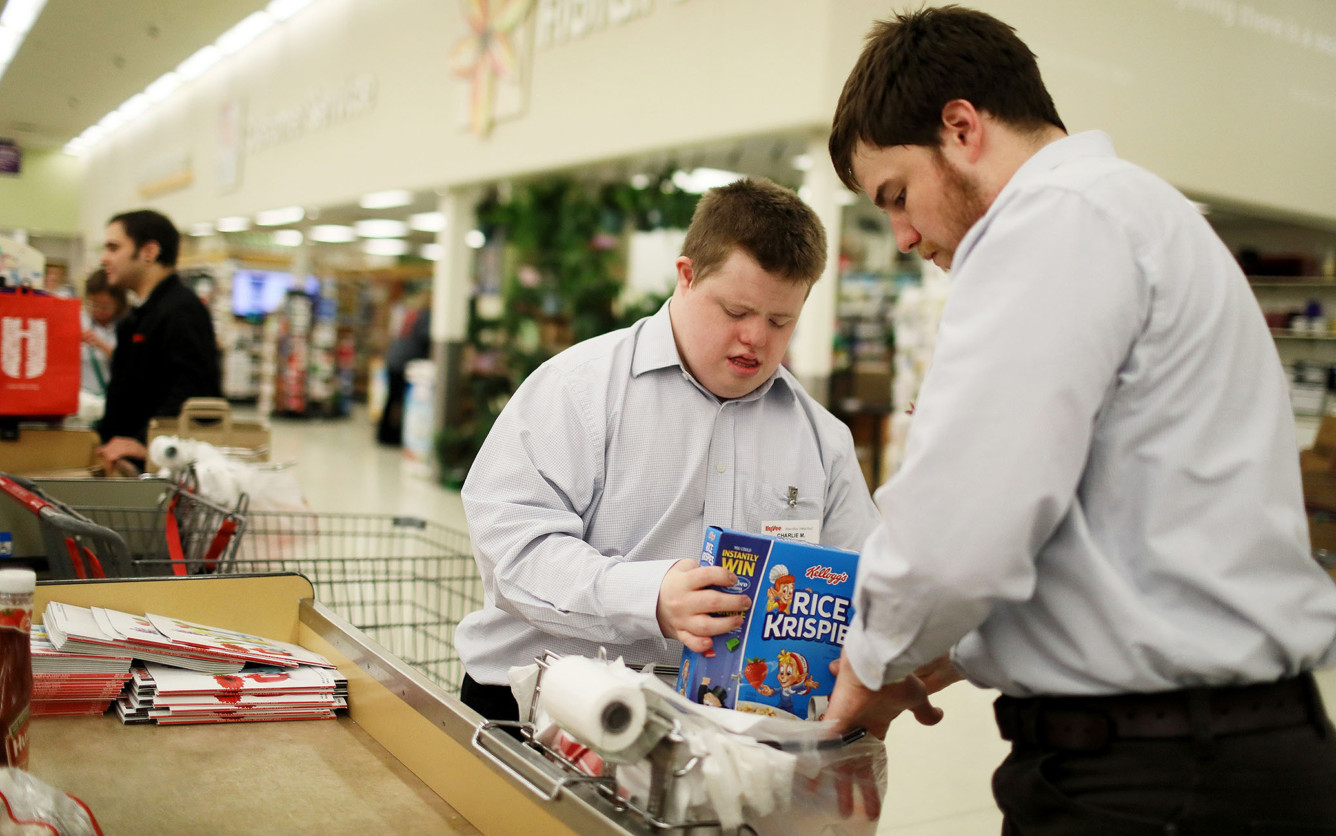 Federal officials are sending $177 million to states in a major push to shift people with disabilities away from subminimum wage work in favor of competitive integrated employment.
The funding will go to 14 state vocational rehabilitation agencies over the next five years as part of what's known as the Subminimum Wage to Competitive Integrated Employment demonstration project.
"These grants will support innovative efforts underway across the country to provide educational opportunities to youth and adults with disabilities so they can secure better-paying jobs, build economic security, and lead more fulfilling, independent lives," said U.S. Secretary of Education Miguel Cardona whose agency includes the Rehabilitation Services Administration, which is doling out the funds.
Advertisement - Continue Reading Below
The pilot program was established in a government spending bill for the 2021 fiscal year. Projects funded through the effort are aimed at decreasing the use of subminimum wage and increasing access to competitive integrated employment.
With the grants, state vocational rehabilitation agencies will focus on using novel approaches to link people with disabilities to green jobs and opportunities in essential worker industries, the transportation industry and the arts where they will work alongside their peers without disabilities for comparable wages, the Department of Education said.
The projects will feature collaboration between state and local providers, public and private employers and advocates, officials said.
Currently, under a law dating back to the 1930s, employers can obtain special certificates from the Department of Labor allowing them to pay workers with disabilities less than the federal minimum wage of $7.25 per hour. But, the practice known as subminimum wage, is increasingly falling out of favor with several states and cities phasing it out and some federal lawmakers seeking to do the same nationwide.
"Far too many people with disabilities would like to work but are living in poverty because they have not had the opportunity to find a career in a competitive integrated employment," said Rep. Bobby Scott, D-Va., who chairs the House Committee on Education and Labor and has introduced legislation to eliminate subminimum wage. "This historic investment in support of innovative activities aimed at increasing competitive integrated employment will help ensure that people with disabilities have meaningful opportunities not only to work but to thrive in their communities."
Grants from the new program will go to vocational rehabilitation agencies in California, Connecticut, Florida, Georgia, Illinois, Indiana, Iowa, Minnesota, New York, North Carolina, Ohio, Pennsylvania, Texas and Virginia.
Read more stories like this one. Sign up for Disability Scoop's free email newsletter to get the latest developmental disability news sent straight to your inbox.