Photos Shine Light On Need For Medicaid Waivers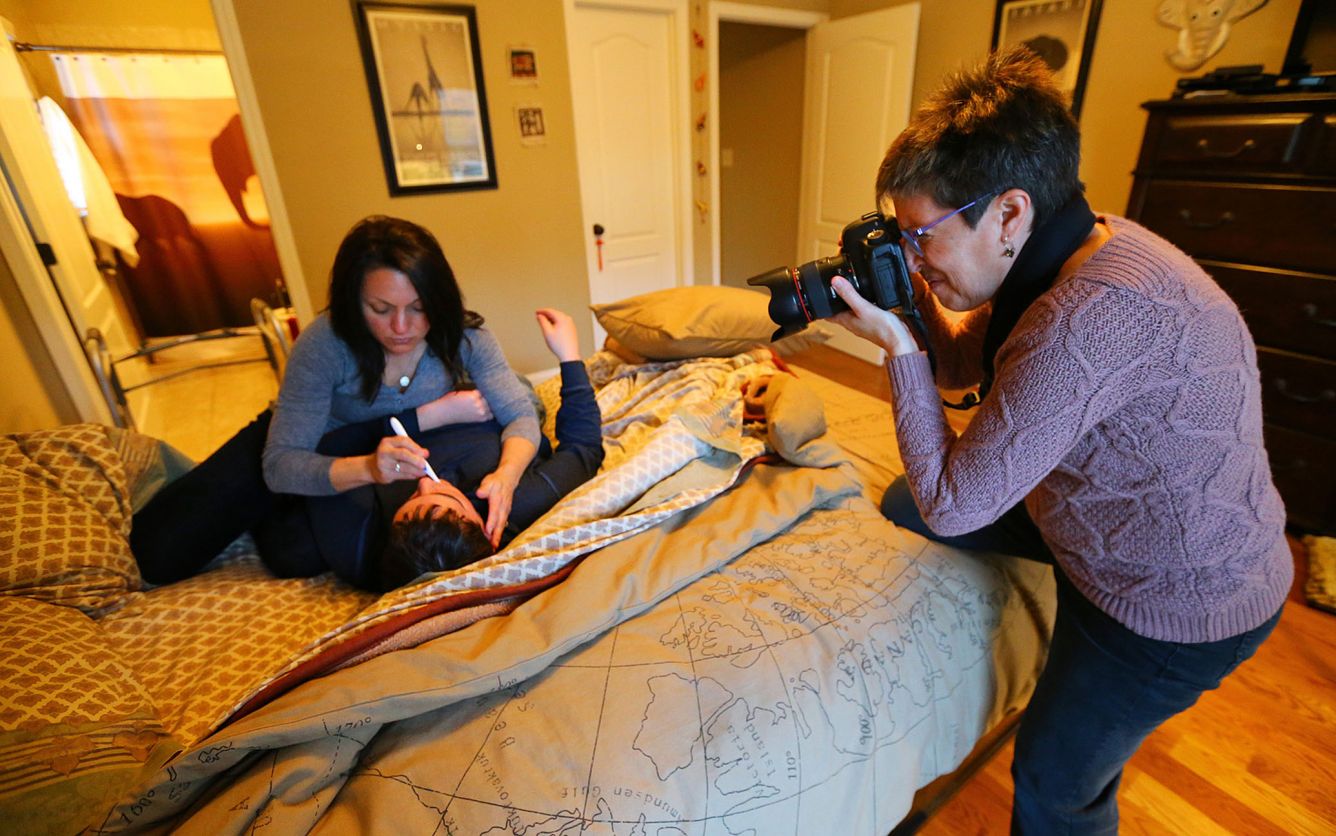 Christine is 23 now. Attending The Community School in Decatur, Ga., and participating in its young-adults-in-transition program. Happy.
But Beate Sass knows her daughter might be vastly different had it not been for the army of friends and family who helped them navigate this life.
And so the moment Sass completed the Partners and Policymaking training offered last spring by the Georgia service provider All About Developmental Disabilities, she knew what she had to do.
Advertisement - Continue Reading Below
"A lot of emphasis was placed on the importance of educating the public and Georgia policymakers about developmental disabilities," Sass said. "I decided to focus on the importance of funding so persons with developmental disabilities can access services that will enable them to lead meaningful and productive lives."
Specifically, the Decatur photographer decided to advocate for badly needed Medicaid waivers, which provide funding for long-term care services in home and community-based settings.
In Georgia, 98,000 people live with developmental disabilities. And although 7,400 of them are on waiting lists for a waiver, the state legislature last year approved money for only 400 new waivers.
This year, Sass said, the Georgia Counsel for Developmental Disabilities will ask for funding to support 1,000 waivers.
In addition, AADD is asking for increased funds for supported employment so that the 1,300 young adults aging out of high school this spring can secure jobs.
"Without funding to support these young adults, often there is nothing meaningful for them to do," Sass said. "They sit at home, become isolated, depressed and lose the precious skills they have worked so hard to achieve. It's not unusual for a parent to have to quit their job to take care of them."
Sass knows because Christine has autism and cerebral palsy and because she has watched friends struggle to carve out meaningful lives for their children with disabilities.
Until recently, caring for Christine required a lot of her attention and energy. Now that Christine has support, Sass has launched "Real Stories, Real People", a website containing photo essays about individuals living with developmental disabilities and their families.
"The photos depict lives well lived as a result of support through funding with a Medicaid waiver and lives that are devoid of meaning because they lack that support and funding," Sass said.
She hopes the photos will inspire legislators to increase funding.
"Since most parents caring for a loved one with a developmental disability are too overwhelmed to meet with their legislators, I have chosen to be their voice and take their stories to the Capitol and to our communities," Sass said.
She plans to create a traveling exhibit and a publication that will be given to lawmakers and the public next year.
The seed for the project was planted nearly five years ago when her family lived in Tallahassee, Fla.
"I was already photographing people in my community and telling their stories but just didn't know how to showcase the lives of those living with developmental disabilities."
Sass began recruiting families who wanted to share their stories. After a telephone conversation, she arranges an appointment to get to know them, their daily routine and the message they want to convey.
Rebecca Fincher and her husband Bill of Johns Creek, Ga., were among the first to share a story about the daily struggles of raising a special needs child.
"It's like scheduling around a newborn or toddler that never grows up," said Rebecca Fincher. "You have to plan and act on the needs of that person 24 hours a day."
At 22, John Fincher is the youngest of the couple's three children. Last October, he aged out of high school without funding for a Medicaid waiver but was recently granted one. Without it, Fincher said he wouldn't have much of a future and neither would she.
Fincher feels luckier than most, but her personal and professional lives have suffered.
"I'd love to work on a habitat house, routinely work out at the Y, travel with my husband but even a trip to the grocery store has to be scheduled and planned for," she said.
The public rarely sees the demands caregivers face, Sass said. They don't see them feeding them, bathing them, lifting them.
"That's part of the personal story that they don't share," she said. "I hope the photo essays I have created will provide a better understanding of the unique challenges people with developmental disabilities and their families experience in their daily lives and why funding for support is critical."
Read more stories like this one. Sign up for Disability Scoop's free email newsletter to get the latest developmental disability news sent straight to your inbox.