Nike Unveils Shoes For People With Special Needs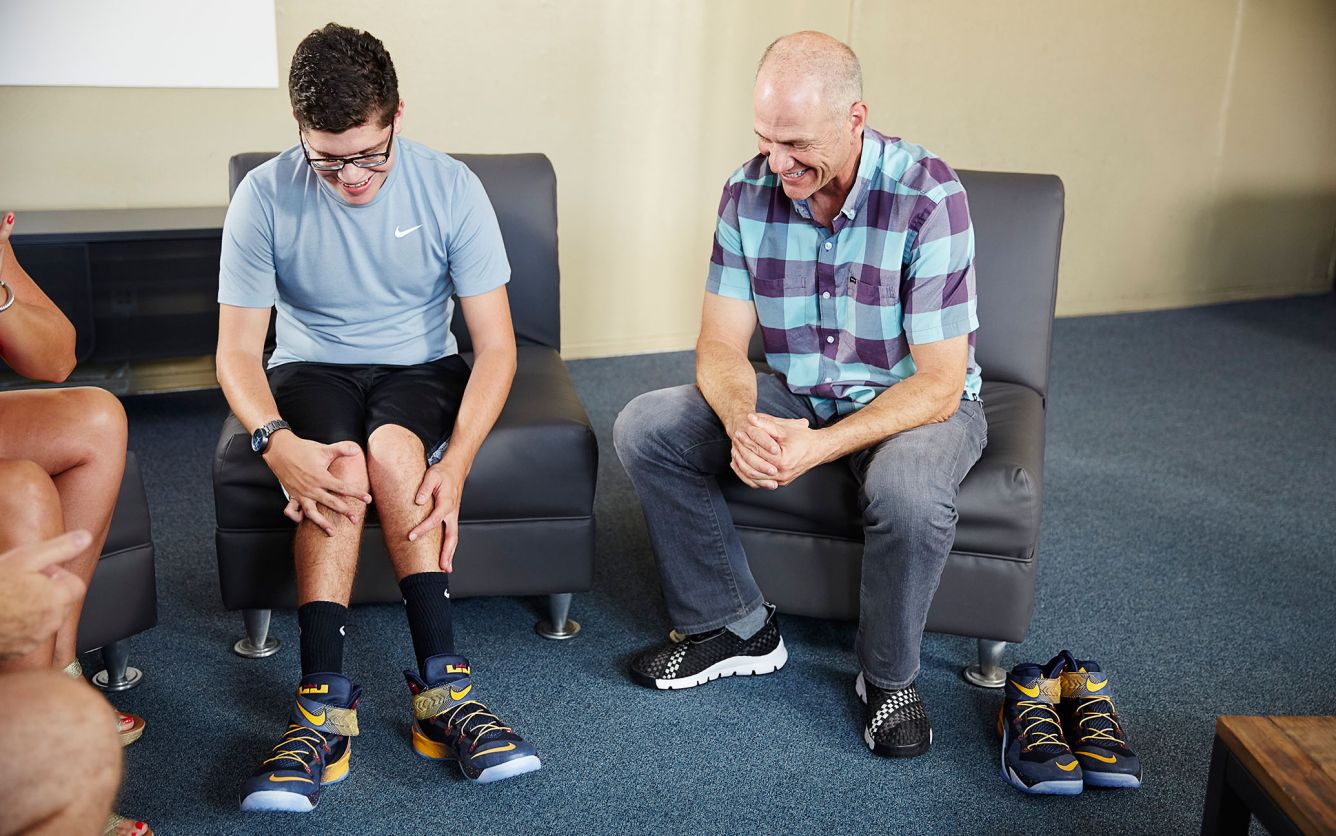 Thanks to a plea from a teen with cerebral palsy seeking shoes he could put on his feet independently, Nike is introducing sneakers designed specifically for people with disabilities.
Matthew Walzer, then 16, wrote an open letter to Nike in 2012 asking the athletic-wear giant to make a more accessible line of shoes that would still provide the support people like him need.
"At 16 years old, I am able to completely dress myself, but my parents still have to tie my shoes. As a teenager who is striving to become totally self-sufficient, I find this extremely frustrating, and at times, embarrassing," Walzer wrote. "My dream is to go to the college of my choice without having to worry about someone coming to tie my shoes everyday."
Advertisement - Continue Reading Below
Now, Walzer is getting his wish.
The company said this week that after working with Walzer for three years on testing prototypes, they are introducing an "easy-entry footwear system."
Rather than rely on laces, the new approach uses a wrap-around zipper system to secure the shoe. What's more, a larger opening at the back makes it easier to slide the foot in and out.
"In talking to Matthew and many other athletes with disabilities, the ease of entry was just as important as the lacing solution," Tobie Hatfield, a Nike designer, said in a posting on the company's website. "While varying levels of mobility make it difficult to provide a universal solution, we feel this is a significant development for anyone who has ever struggled with independently securing their foot within Nike shoes."
Starting Thursday, limited quantities of the LeBron Soldier 8 FLYEASE will be available on Nike.com. Additional FLYEASE styles are in the works, the company said.
"I knew what I was doing was, in football terms, 'a Hail Mary,' and to be quite honest I had very low expectations. I was expecting a very polite letter back in recognition of my request," Walzer, who is now a sophomore at Florida Gulf Coast University, said in the Nike posting. "There are not enough 'thank yous' in the world to express my undying gratitude."
Read more stories like this one. Sign up for Disability Scoop's free email newsletter to get the latest developmental disability news sent straight to your inbox.