Survey Finds Homebuyers' Needs For Accessible Housing Are Unmet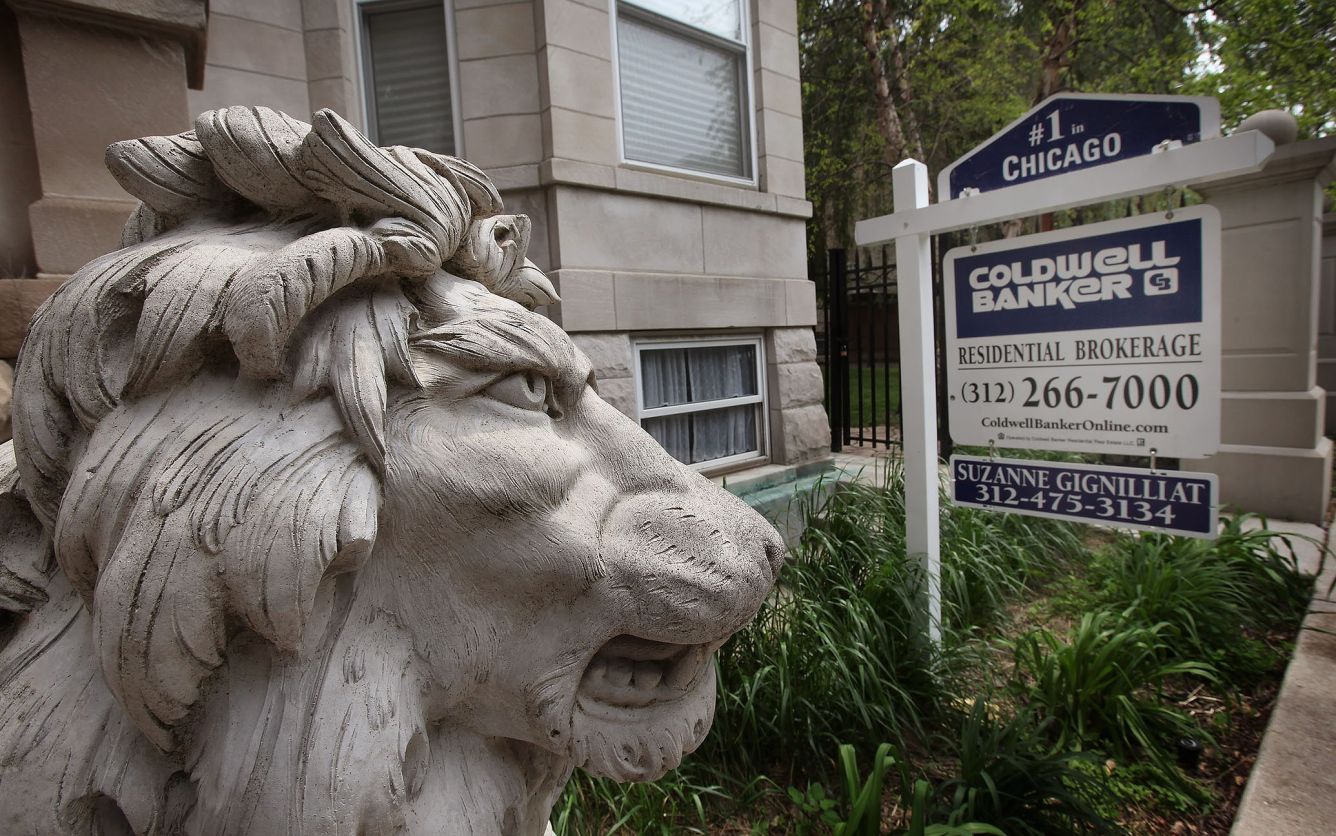 Research shows that the overwhelming majority of homebuyers with disabilities have a strong need and desire for real estate agents who are trained and knowledgeable about accessible housing options. But despite the need for adequate help, one in five homebuyers who have a disability say they do not get the proper assistance, according to a recent Century 21 Real Estate survey conducted by Harris Poll.
In a country where more than 54 million Americans live with disabilities, advocates across the nation recognize the importance of fostering inclusive communities that enable people with disabilities to live as fully integrated members of society. This includes helping people find accessible housing in the communities of their choice.
Organizations like Chicago-based Easter Seals and Access Living provide patrons with educational brochures, accessible home listings or housing counseling programs to ease the house-hunting process. But many homebuyers with disabilities still have trouble in their search, even with third-party help.
Advertisement - Continue Reading Below
In recognition of the 25th anniversary of the Americans With Disabilities Act, Century 21 analyzed the current state of the real estate industry in relation to accessible housing. In its "Persons with Disabilities Home Buying Survey," the company looked at 503 U.S. adults interested in buying a home in the next three years. Participants either had disabilities or lived with someone who did.
The findings offered stark evidence that despite real estate agents' efforts to accommodate homebuyers with disabilities, the industry lacks the skills, tools and knowledge necessary to serve them. More than half the surveyed homebuyers rated real estate professionals' knowledge of accessible housing at a C or below, and 49 percent of respondents said they have difficulty finding a home that fits their families' needs.
"We expected to see some of those results, but some of these numbers exceeded some of those expectations," said Mike Callaghan, Century 21's chief marketing officer.
The results confirmed there is a critical need to have real estate agents trained and educated "so they can better serve the unique needs of people with disabilities," Callaghan said. "(The findings) are somewhat of a call to action that real estate professionals have to do a better job for the families with disabilities."
Eighty-three percent of homebuyers with disabilities said they believe having a real estate agent who is knowledgeable about accessible housing would greatly benefit their house hunts, according to the survey.
"If Realtors don't know (about accessible living) it's not a deal breaker," said Easter Seals Chief Executive Randy Rutta. "But it's a huge relief if they do. It makes you feel like you can make a better informed decision and that the person helping you make the biggest decision of you life understands who you are."
Rutta said each person with a disability faces a different challenge that affects his or her choice of a home. If the person is in a wheelchair, he needs to ask about mobility and physical accessibility to the house. If a couple has a child with a disability, they need to worry about finding an accommodating school in the area. If somebody can't drive, she needs to ensure the neighborhood provides accessible public transportation.
"Realtors are usually the first stop for consumers' housing needs, so they are in a unique position to be strong advocates for greater accessibility for today's buyers," said Sara Wiskerchen, a spokeswoman for the National Association of Realtors. The trade group's At Home With Diversity course provides practical skills and tools for agents to better meet clients' needs.
In response to the survey, Century 21 announced the development of a Special Agent Learning Program that will provide its agents with access to information and resources on accessible housing and universal design for people with disabilities.
Easter Seals, which has a long-standing relationship with Century 21, will provide the curriculum, content and resources necessary to develop the specific training as well as the materials that will give agents the gateway knowledge to better understand the needs of families with disabilities, Callaghan said.
"It's a complex situation, and the needs vary widely," he said, referring to the range of issues that affect people with disabilities, including blindness, deafness and lack of mobility. "I think because each of these needs is unique, it's difficult to fully understand and provide counsel to these folks."
The optional training, which Century 21 will provide to its agents nationwide, will help agents understand how different homes can fit with different disabilities as well as provide them with the tools to find helpful community centers near the potential homes of families with disabilities. Century 21 will launch the program in October during its annual leadership conference in San Diego.
Although Rutta believes this is a viable first step to "making the presence of a disability as transparent as possible and as non-limiting as possible," he said there is still more work to be done in the housing industry in general. Affordable housing is difficult for people with disabilities to find. Architects, contractors and builders need to educate themselves about the importance of universal design so there can be a greater housing stock for people with disabilities.
"There was a lot of learning about the Americans With Disabilities Act and Fair Housing Act around 25 years ago, but it takes a while for people to really understand what that means," he said.
© 2015 Chicago Tribune
Distributed by Tribune Content Agency, LLC
Read more stories like this one. Sign up for Disability Scoop's free email newsletter to get the latest developmental disability news sent straight to your inbox.