Feds Clarify Rights Of Parents With Disabilities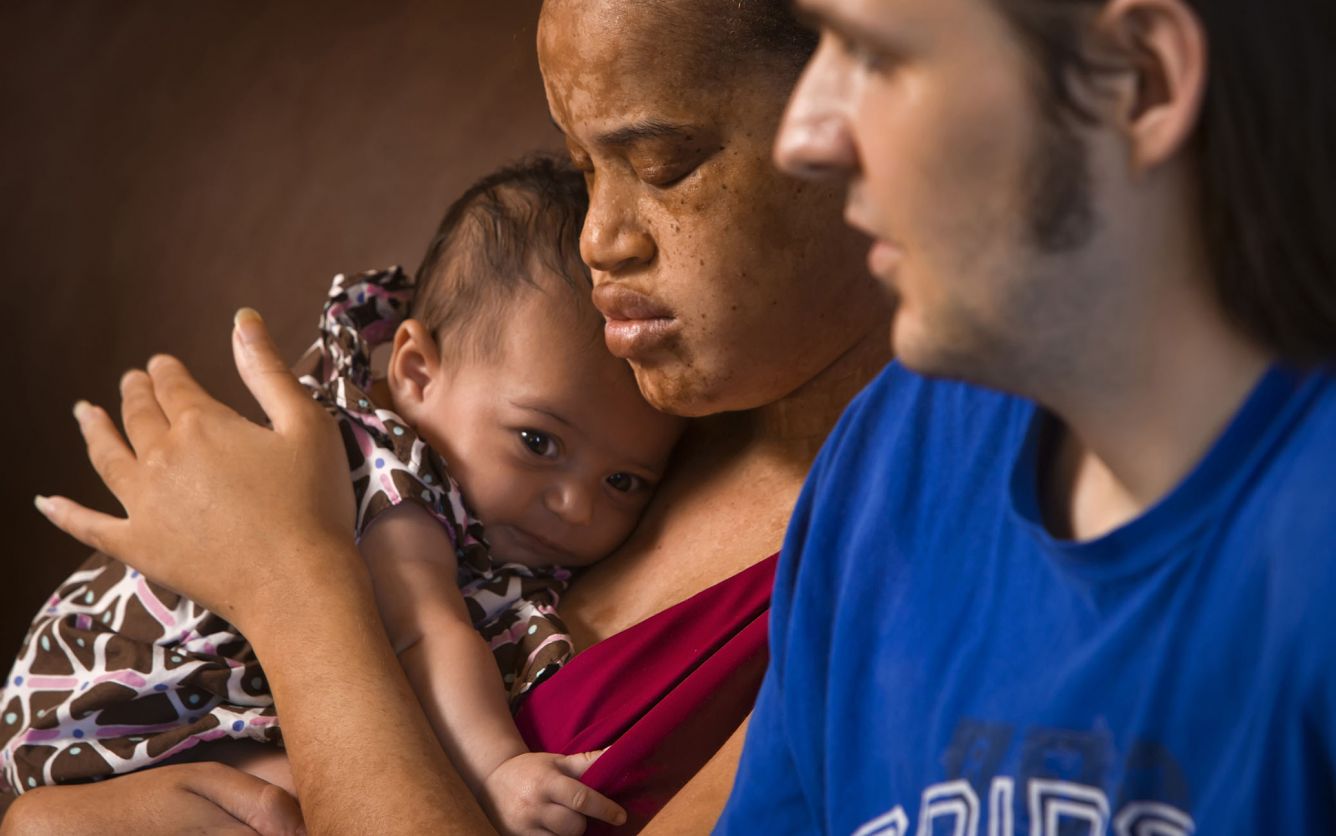 The Obama administration is warning state and local officials not to discriminate against people with disabilities who have children or would like to.
Technical assistance issued jointly this month from the U.S. Department of Justice and the Department of Health and Human Services clarifies that children should not be taken from their moms or dads simply because a parent has a disability. Similarly, federal officials said that people with disabilities should not face added barriers to becoming foster or adoptive parents due solely to their special needs.
The move comes in response to an increasing number of discrimination complaints that the federal agencies say they've received from people with disabilities.
Advertisement - Continue Reading Below
"This guidance will help ensure that parents and prospective parents are not discriminatorily deprived of custody of their children, or denied the opportunity to adopt or serve as foster parents, because of stereotypes and unfounded assumptions about persons with disabilities, which we have seen in our complaints," said Jocelyn Samuels, director of the Office for Civil Rights at the Department of Health and Human Services.
The 18-page document sent to child welfare agencies and courts across the nation offers specifics about how such entities should go about their duty to safeguard children while also meeting their obligations under Section 504 of the Rehabilitation Act and the Americans with Disabilities Act.
Under the law, child welfare agencies and family courts must address parents and prospective parents with disabilities on a case-by-case basis free from "generalizations or stereotypes." What's more, people with disabilities "must be provided opportunities to benefit from or participate in child welfare programs, services and activities that are equal to those extended to individuals without disabilities," the federal agencies said.
Nonetheless, the technical assistance acknowledges that some people with disabilities may not be suited to care for a child if they pose "a significant risk to the health or safety of the child that cannot be eliminated by a reasonable modification."
The guidance comes less than a year after the Justice Department and HHS intervened in the case of a Massachusetts woman with intellectual disability whose newborn daughter was taken by state officials just days after birth.
The family had been separated for more than two years when the federal agencies determined that the state acted based on "discriminatory assumptions and stereotypes about her disability." The federal investigation found that Massachusetts had not provided the woman with supports and services like they do for other parents, nor had they provided reasonable modifications to accommodate her disability.
Justice Department and HHS officials threatened legal action in the case if the state did not work toward reuniting the mother and daughter.
Read more stories like this one. Sign up for Disability Scoop's free email newsletter to get the latest developmental disability news sent straight to your inbox.