Feds: School Resource Officers Must Be Mindful Of ADA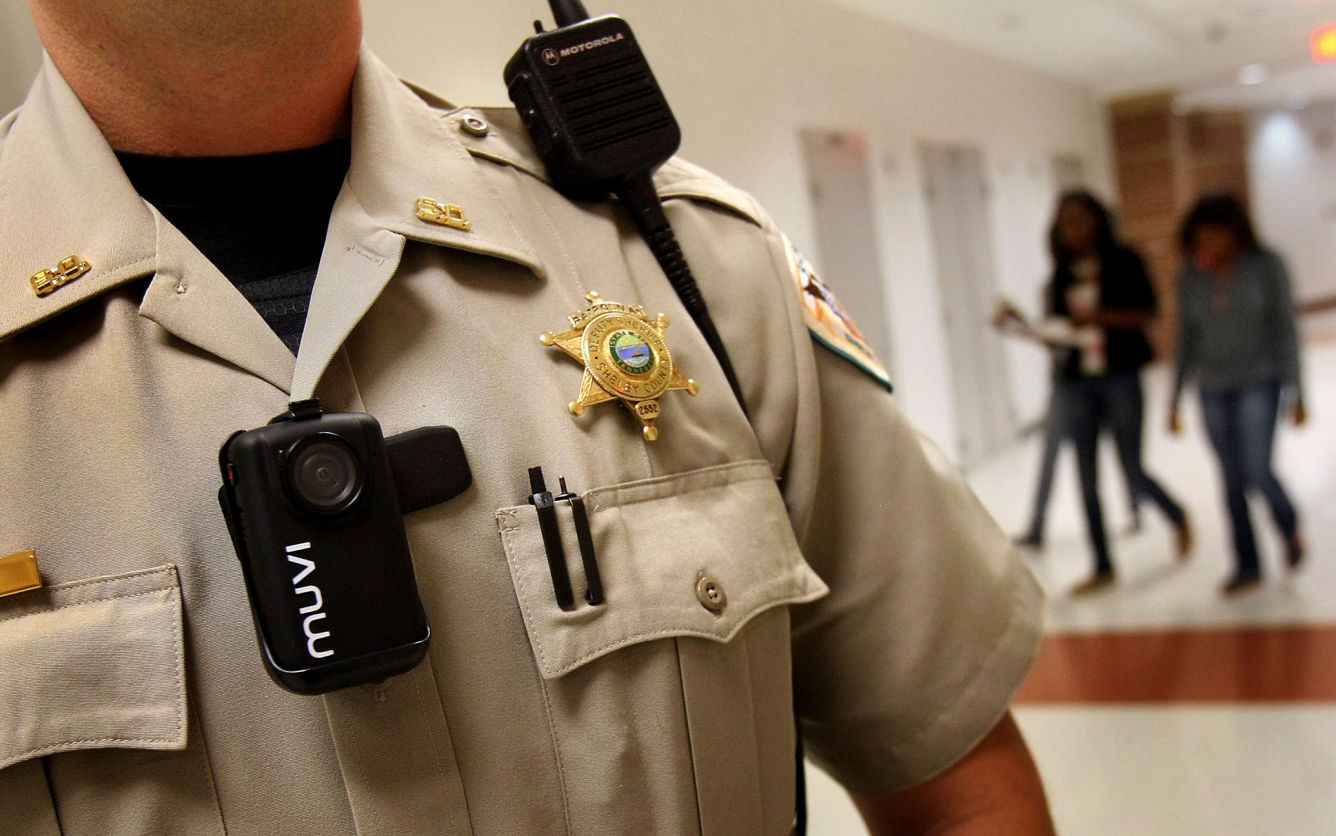 The U.S. Department of Justice is weighing in on the responsibilities of law enforcement officers stationed at schools when they interact with children who have disabilities.
The federal agency filed a statement of interest late last week in a lawsuit charging that Kenton County Deputy Sheriff Kevin Sumner handcuffed an 8-year-old boy and a 9-year-old girl while working as a school resource officer in Covington, Ky.
In three incidents involving the children, Sumner is accused of handcuffing the children around their biceps for 15 to 30 minutes at a time while the kids cried and struggled. The restraint was allegedly used as punishment for behavior relating to the children's disabilities, the lawsuit states, and neither child was arrested or charged with a crime.
Advertisement - Continue Reading Below
The Justice Department said it is not taking a side in the case, which was filed in August, but submitted the statement of interest in order to "provide the court with a framework to assess the plaintiffs' claim."
School resource officers should be trained, have clearly defined roles and should not handle routine discipline, the agency said. In cases where school resource officers do interface with children with disabilities, the Americans with Disabilities Act applies and reasonable modifications of procedures may be necessary, the statement of interest indicates.
"Children — particularly children with disabilities — risk experiencing lasting and severe consequences if (school resource officers) unnecessarily criminalize school-related misbehavior by taking a disproportionate law enforcement response to minor disciplinary infractions," the agency said in its statement of interest. "Plaintiffs' allegations in this case illustrate this risk."
The lawsuit known as S.R. and L.G. v. Kenton County, et al. was filed in the U.S. District Court for the Eastern District of Kentucky by the American Civil Liberties Union on behalf of the children and their parents. In addition to Sumner, the suit names the local sheriff and the Kenton County Sheriff's Office.
The Justice Department has discretion to provide input on any case pending before a federal court. The agency cited its role in ensuring disability rights and its interest in stemming the school-to-prison pipeline as reasons for stepping in.
There are approximately 19,000 school resource officers stationed in schools across the country, the Justice Department said.
Read more stories like this one. Sign up for Disability Scoop's free email newsletter to get the latest developmental disability news sent straight to your inbox.