Inclusion More Common At Charter Schools, Report Finds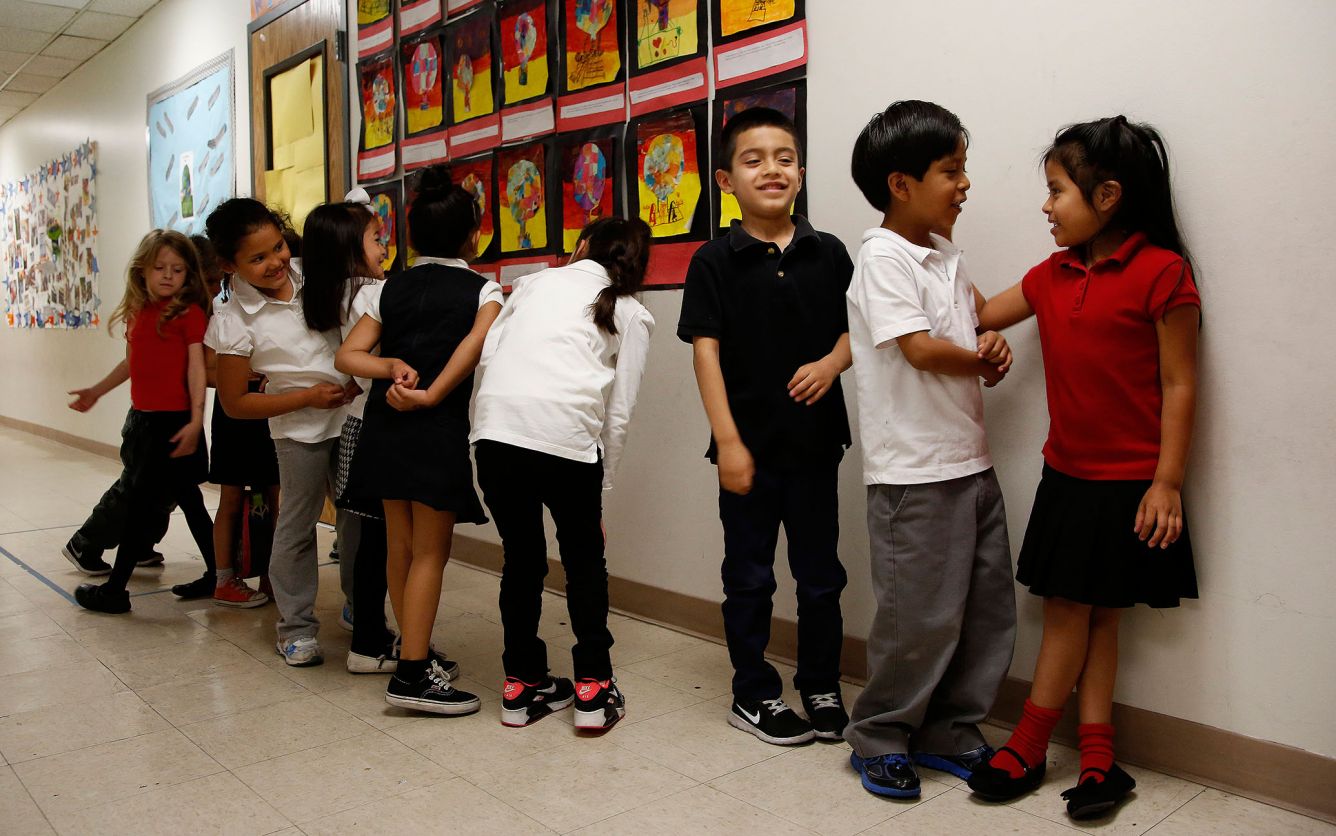 Long derided for welcoming too few kids with disabilities, a new report finds that a growing percentage of charter school students qualify for special education.
About 10.4 percent of students at charter schools have disabilities compared to 12.5 percent of those attending public schools. Children with disabilities at charters, however, are far more likely to attend classes alongside their typically-developing peers.
The findings come from a report released this week by the National Center for Special Education in Charter Schools analyzing information gathered by the U.S. Department of Education in its 2011-2012 civil rights data collection.
Advertisement - Continue Reading Below
"Charter schools have been operating for over 20 years throughout the U.S. yet too little is known about the status of students with disabilities in this growing sector of public education," said Lauren Morando Rhim, the group's co-founder.
The results suggest that special education enrollment at charters is inching up. In 2012, the U.S. Government Accountability Office found that during the 2009-2010 school year kids with disabilities accounted for only about 8 percent of charter school students and 11 percent of those at public schools.
Overall, the report finds that 84 percent of students with disabilities at charters spend at least 80 percent of their day in general education classrooms. By comparison, that figure stands at just 67 percent in traditional public schools.
Suspension rates for students with disabilities were similar for both types of school environments — hovering around 13.5 percent — and roughly 0.5 percent of those in special education have been expelled at charters and public schools, according to the analysis. In both cases, students with disabilities were disciplined significantly more frequently than their typically-developing peers.
Nationwide, there are 115 charter schools focused exclusively or primarily on serving students with disabilities, the report notes.
Read more stories like this one. Sign up for Disability Scoop's free email newsletter to get the latest developmental disability news sent straight to your inbox.