Feds: IEPs Should Align With Grade-Level Standards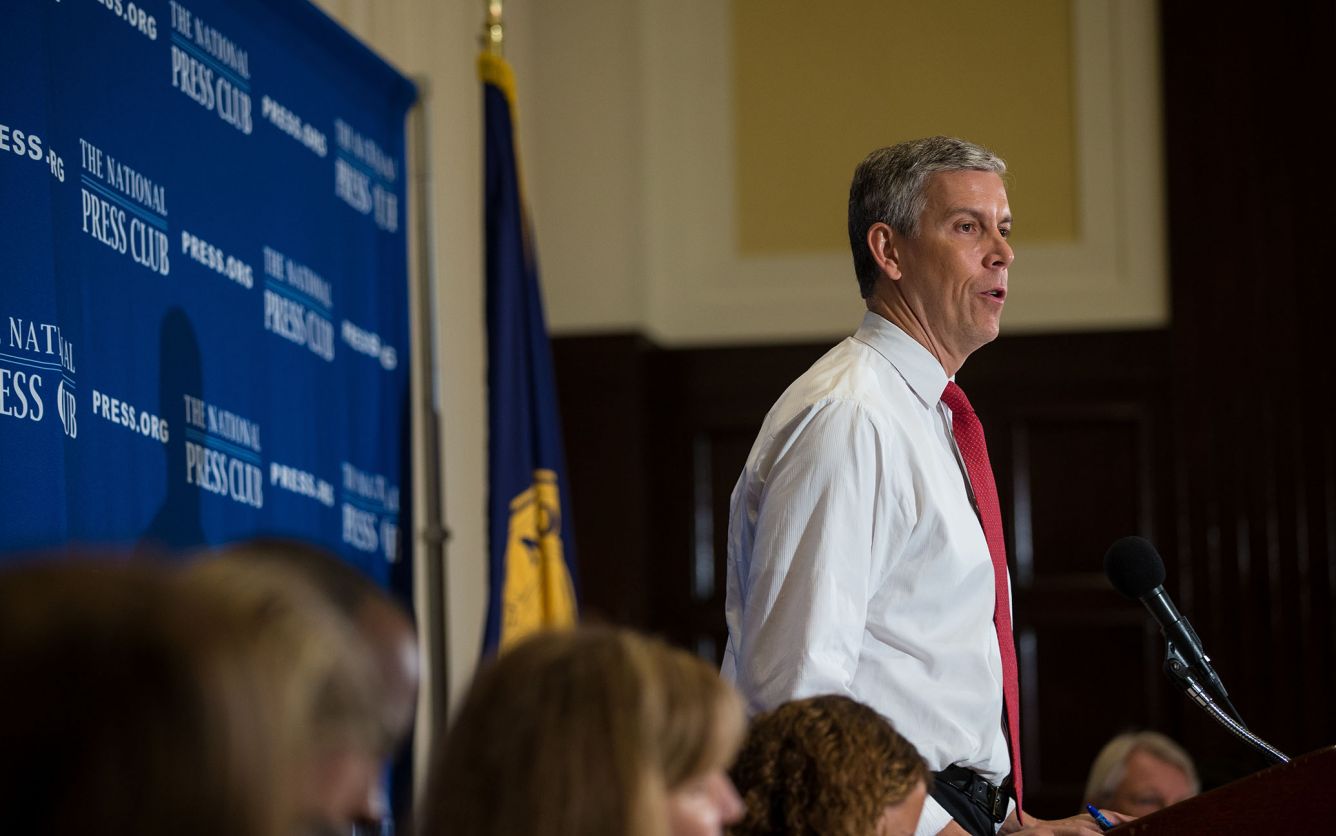 Beyond offering a free appropriate public education, individualized education programs for students with disabilities should meet grade-level requirements, federal education officials say.
In guidance released Tuesday, the U.S. Department of Education said that all IEPs should conform to "the state's academic content standards for the grade in which the child is enrolled."
The directive comes ahead of the 40th anniversary of the Individuals with Disabilities Education Act — the federal law requiring appropriate school services for children with disabilities — later this month.
Advertisement - Continue Reading Below
"In the 40 years since this law was enacted, we have moved beyond simply providing children and youth with disabilities access to the school house," said U.S. Secretary of Education Arne Duncan. "Today, we want to assure that these students have no less than the same equal shot at the American dream as their nondisabled peers."
According to the guidance, IEP teams must ensure that programs feature grade-level academics, but that instruction and support services are tailored so children can learn the material and progress toward achieving their individual goals.
There are caveats, however, for the "very small number" of students with the most significant cognitive disabilities, write Michael K. Yudin and Melody Musgrove from the Education Department's Office of Special Education and Rehabilitative Services in their seven-page "Dear Colleague" letter. States are allowed to establish "alternate academic achievement standards" for these students.
What's more, in cases where children are significantly behind grade level, IEP teams should establish goals that are "ambitious but achievable," the letter states. While such children may not reach grade level within a year, "goals should be sufficiently ambitious to help close the gap," Yudin and Musgrove indicated.
The guidance does not impose new rules on states or school districts, but offers information to assist those entities in meeting their obligations under existing law, the Education Department said.
Read more stories like this one. Sign up for Disability Scoop's free email newsletter to get the latest developmental disability news sent straight to your inbox.