Education Law Tightens Testing Cap For Students With Disabilities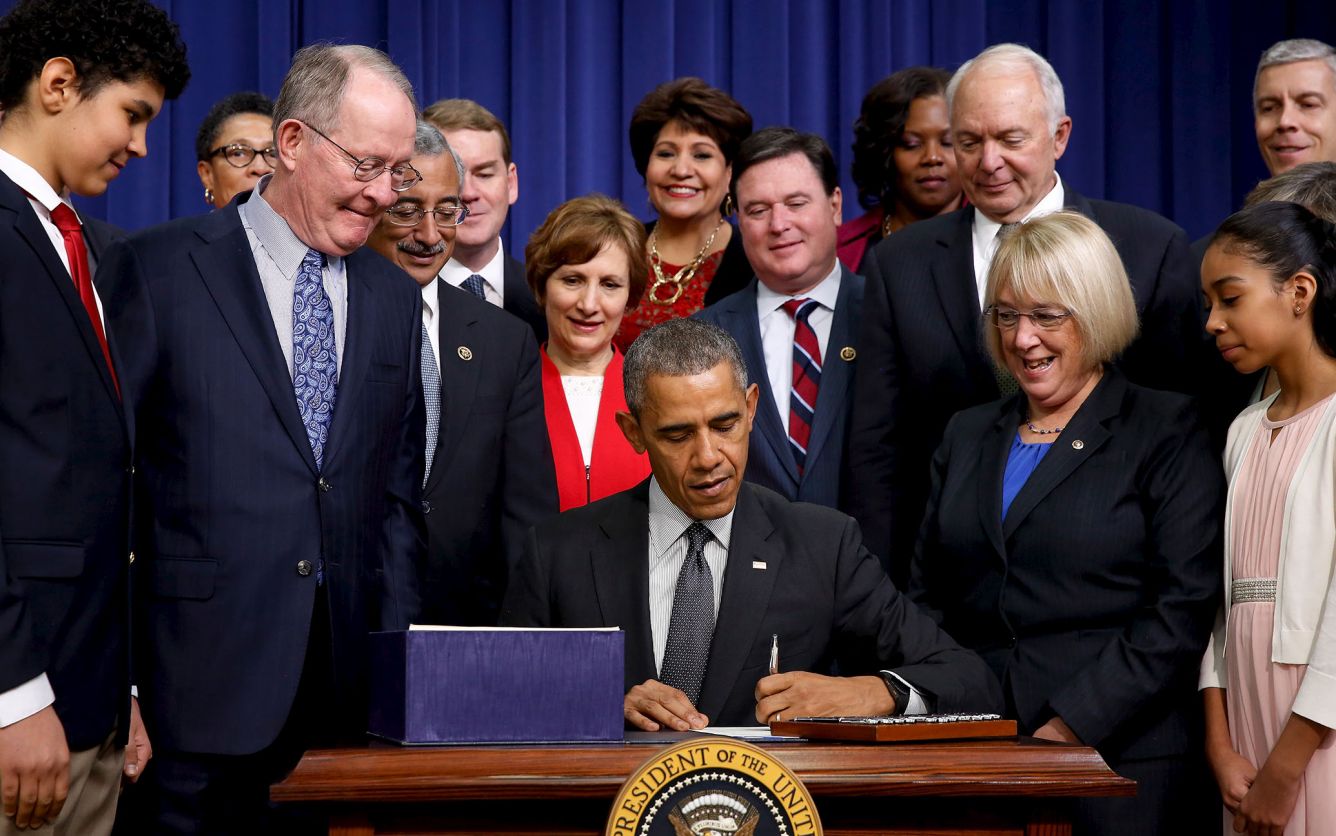 With a new federal law, the nation's education landscape is getting an overhaul and advocates say they expect the changes are a step in the right direction for students with disabilities.
President Barack Obama signed the Every Student Succeeds Act on Thursday, a rewrite of the nation's primary education law previously known as No Child Left Behind.
Years in the making, the new legislation grants significantly more power to states while continuing to require transparency from schools about the capabilities of their students, including those with disabilities.
Advertisement - Continue Reading Below
"With this bill, we reaffirm that fundamentally American ideal that every child – regardless of race, income, background, the zip code where they live – deserves the chance to make out of their lives what they want," Obama said before signing the bipartisan compromise Thursday.
Among the most significant provisions for children with disabilities, advocates say, is a cap on the number of students who can take alternate assessments.
Previously, an unlimited number of students with disabilities could take the less rigorous exams in lieu of general, grade-level tests mandated for most children, but states could only count scores from up to 1 percent of all students – or roughly 10 percent of students with disabilities – as proficient.
Under the new law, however, no more than 1 percent of all students with be allowed to take alternate assessments, which are intended for those with the most significant cognitive disabilities.
What's more, for those who take alternate exams, the legislation prohibits states from preventing these students from continuing to work toward achieving at grade level standards.
That change has very meaningful implications for students, according to Katy Neas, executive vice president for public affairs at Easter Seals. In the past, Neas said taking an alternate assessment as early as third grade derailed some students from pursuing a typical high school diploma even if they were only struggling in one subject area.
"We really do think that at the end of the day this really does protect the right to a free appropriate public education for students with disabilities," Neas said. "What we want is kids with disabilities to have access to the general curriculum so they have a chance at a general diploma."
Schools will still be required to test children in reading and math annually in grades three through eight and once in high school. They also must publicly report results from the exams for students with disabilities and other subgroups. However, it will be up to states – not the federal government – to hold schools accountable.
Beyond testing, the legislation also requires states to work toward reducing the use of "aversive behavioral interventions" like restraint and seclusion in addition to minimizing bullying, harassment and disciplinary practices that remove students from classrooms.
Denise Marshall, executive director at the Council of Parent Attorneys and Advocates said she hopes that regulations will include more specific steps that states and schools ought to take to move away from restraint and seclusion.
"We're definitely cautiously optimistic," Marshall said of the new law. "It continues the message that all kids count and all kids can learn and states now have an obligation to make that happen."
Read more stories like this one. Sign up for Disability Scoop's free email newsletter to get the latest developmental disability news sent straight to your inbox.