Hotel Centered Around Workers With Special Needs Set To Open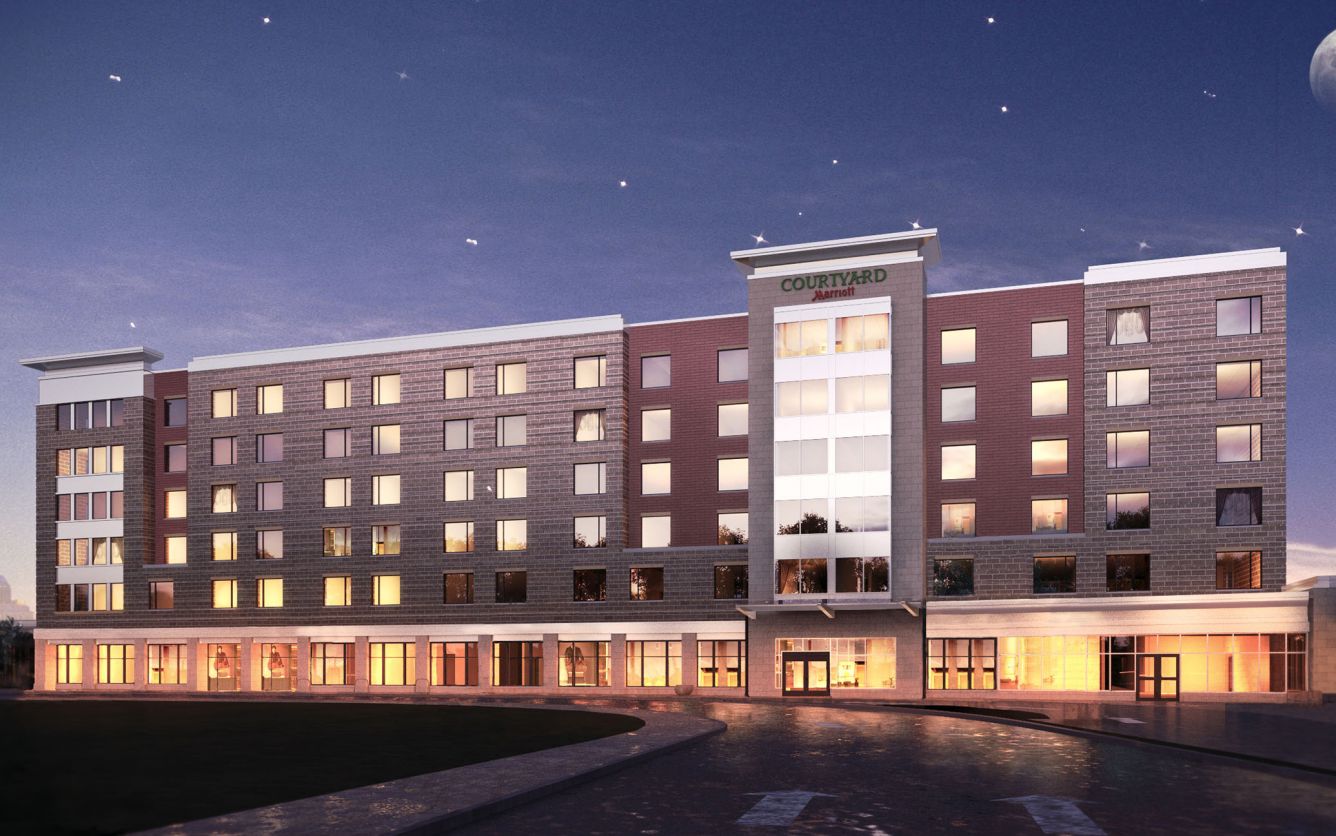 A first-of-its-kind, fully-functioning teaching hotel designed to provide job training and employment for people with disabilities is ready to open its doors.
The 150-room Courtyard Muncie at Horizon Convention Center in Muncie, Ind. will open with a ribbon cutting on Dec. 22.
From day one, at least 20 percent of the Courtyard by Marriott hotel's 129-person workforce will be people with developmental and other types of disabilities, according to Sally Morris with The Arc of Indiana, which spearheaded the project.
Advertisement - Continue Reading Below
Individuals with disabilities are already employed in all areas of the operation including at the front desk, in housekeeping and at the on-site bistro and restaurant, Morris said.
Beyond traditional hotel offerings, the $32 million project includes a training institute where those with disabilities will come from across Indiana for 9- to 13-week sessions to learn vocational skills related to the hospitality, food service and health care fields.
As part of the training, participants will intern at the hotel, restaurant or at a nearby hospital. The first class of trainees is slated to begin Jan. 11.
"We believe the training institute and teaching hotel will significantly change employment opportunities and postsecondary education options for people with disabilities," Morris said. "As others look at this model, and word spreads about the quality of the workers at the hotel, as well as the individuals who leave the institute and gain employment in their hometowns, we believe other businesses and industries will realize the value added of hiring people with disabilities."
The 113,000-square-foot facility, which was funded in part by the state of Indiana, is attached to the local convention center.
Read more stories like this one. Sign up for Disability Scoop's free email newsletter to get the latest developmental disability news sent straight to your inbox.