Fliers With Disabilities Could See Airline Changes In Future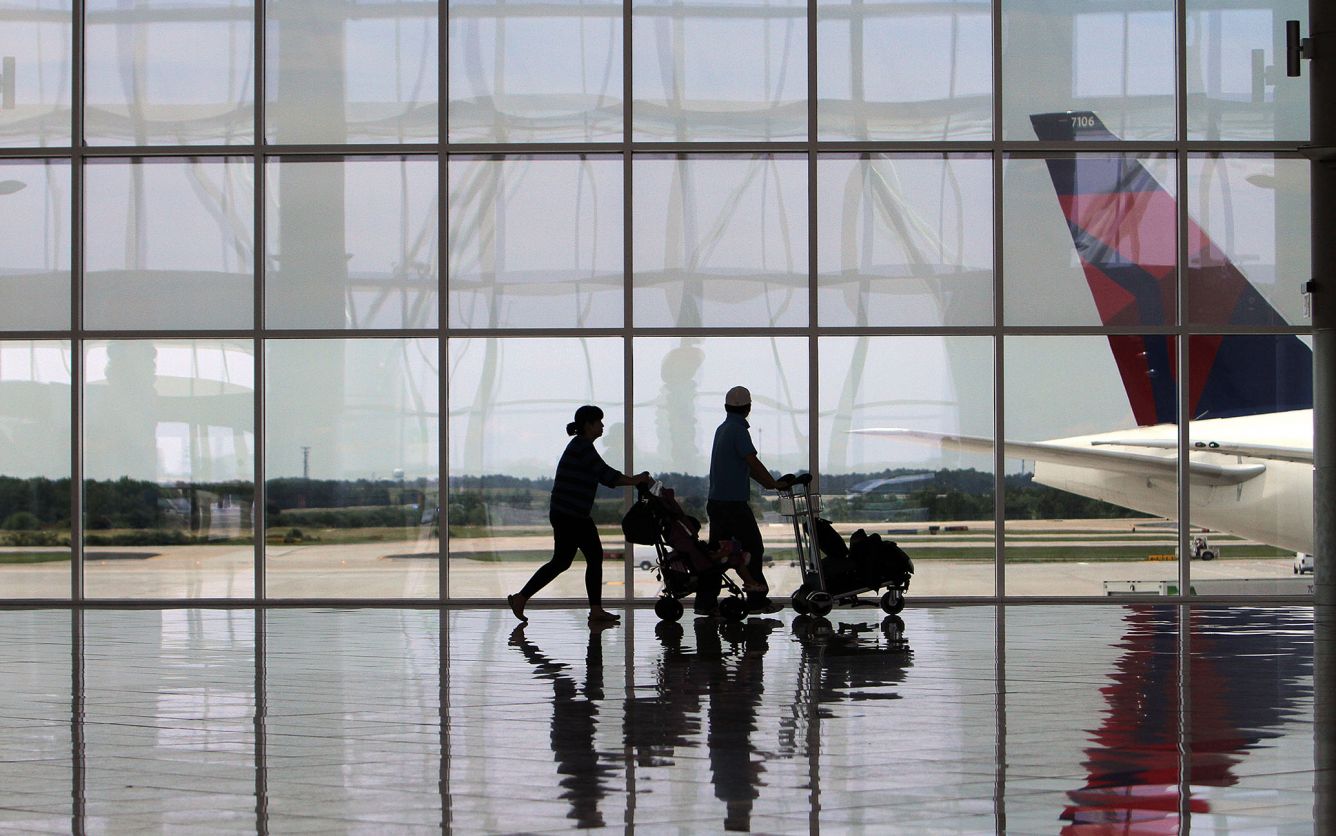 Federal airline regulators are taking steps to improve service for passengers with disabilities.
The U.S. Department of Transportation said it was looking at ways to, among other things, ensure that fliers with disabilities have better access to in-flight entertainment and to bathrooms on single-aisle airplanes.
The department, in a Dec. 7 posting in the Federal Register about service for people with disabilities, noted "the industry trend toward greater use of single-aisle aircraft that are not equipped with accessible" bathrooms on mid-length and longer flights.
Advertisement - Continue Reading Below
"The disability community has expressed distress that single-aisle aircraft are increasingly used by airlines for longer flights but lack accessible lavatories," the department said in the register.
Laurel Van Horn, programs director for Open Doors Organization, said single-aisle aircraft were once used for short-distance flights but now are used on such routes as New York to Paris and New York to Seattle.
"How many people want to go without using the restroom for that long?" asks Van Horn, whose Chicago-based group advocates for those with disabilities in travel and tourism. She notes that Airbus, for example, is already building A320s with SpaceFlex restrooms that convert to a larger space without any loss of seats.
Eric Lipp, Open Doors Organization executive director, is partially paralyzed and relies mostly on a scooter to get around. On flights, people with disabilities are supposed to be transferred to an "aisle chair" and pushed to the bathroom, but it's still an ordeal on single-aisle flights, he said.
Lipp said he wishes it "would become a norm to put in an accessible restroom" for people with disabilities. "Take a few seats out and put it in."
The Transportation Department said it was considering "a negotiated rulemaking" concerning bathrooms and other accommodations.
In negotiated rulemaking, interested parties – which in this case could include disability advocacy groups, airlines and aircraft makers – are invited to work together and with the agency on an advisory committee to try to reach a consensus. If a consensus is reached, then the department issues proposed rules.
Specifically, the negotiated rulemaking, among other things, could explore how to:
• Improve accessibility of bathrooms on new single-aisle aircraft.
• Ensure that passengers with disabilities have access to the same in-flight entertainment as other fliers. "People who are deaf have not had access to captioning" on in-flight entertainment, said Van Horn of Open Doors.
• Develop a consistent definition for service animals. Airlines and groups representing people with disabilities have raised concerns to the Transportation Department about passengers "falsely claiming that their pets are service animals," the department said in the Dec. 7 Federal Register.
The department has hired Richard Parker from the University of Connecticut's law school to help determine whether such an advisory committee should be set up. The department could then decide to set up the advisory committee, or to initially proceed with rulemaking on its own.
Doug Alder, spokesman for Chicago-based Boeing, said the airplane maker is "glad to participate in the analysis and rulemaking by the federal Department of Transportation for accessible lavatories."
"Boeing often sits on national committees to offer input on future regulations," he said. "We stand ready to implement any airplane design changes, should those become necessary."
The Association of Flight Attendants-CWA, the union that represents 24,000 United flight attendants, also has an interest in the outcome.
"In terms of aircraft design, we have worked to promote configurations that provide realistic access to the lavatories for disabled passengers," said President Sara Nelson. "We encourage oversight of the FAA during this process and advocate to the agency, airlines and aircraft manufacturers to ensure configurations recognize the challenges of a disabled passenger traveling."
© 2016 Chicago Tribune
Distributed by Tribune Content Agency, LLC
Read more stories like this one. Sign up for Disability Scoop's free email newsletter to get the latest developmental disability news sent straight to your inbox.