Graduation Rates Lagging For Students With Disabilities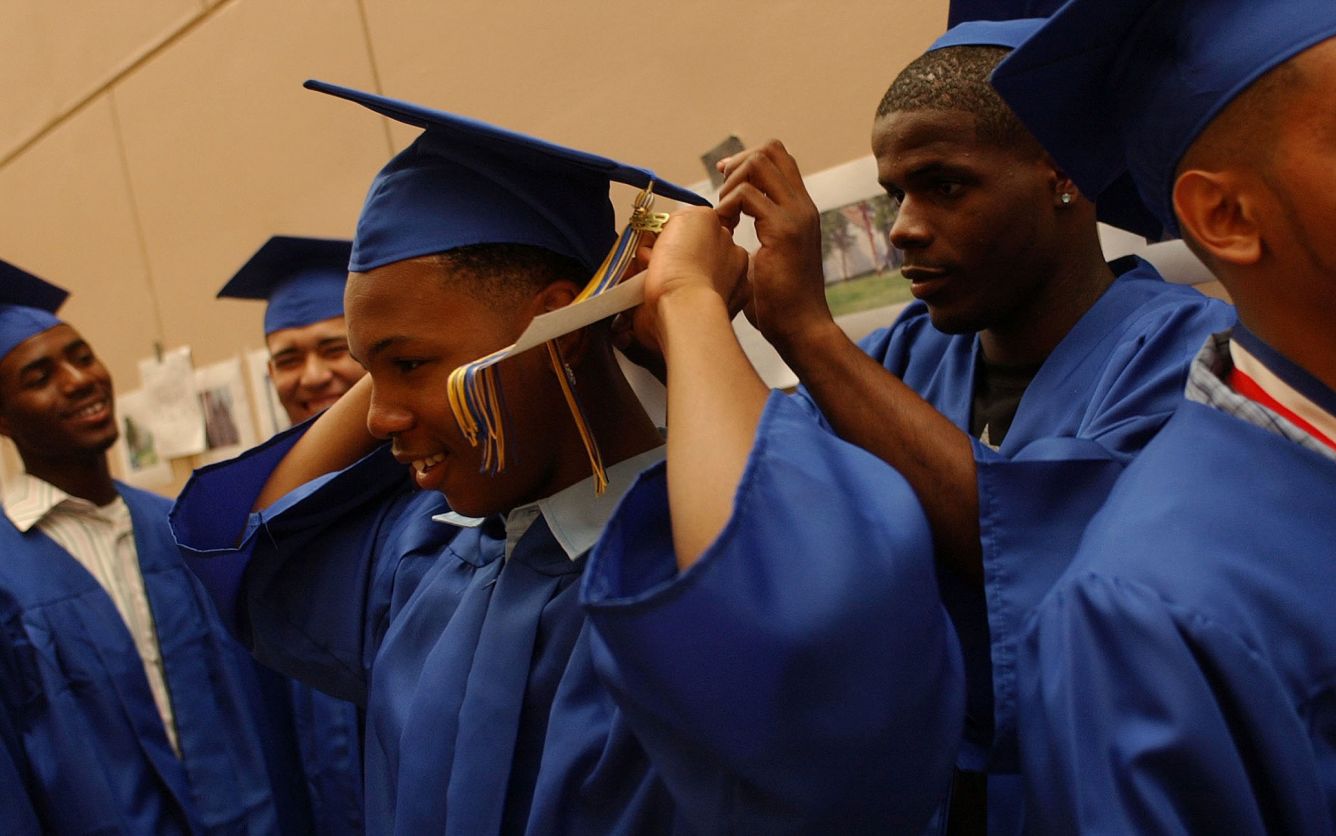 As the nation sees record-setting high school graduation rates, a new report finds that students with disabilities are struggling to keep up.
Graduation rates for those with disabilities in 33 states were below 70 percent for the 2013-2014 school year. Worse yet, in seven of those states, the rate was less than 50 percent.
The figures – which are based on federal education data – come from a GradNation report released this week produced by Civic Enterprises and the Everyone Graduates Center at Johns Hopkins University School of Education.
Advertisement - Continue Reading Below
"High school graduation rates continue to climb thanks to the work of millions of students and adults, but low graduation rates for large groups of students still plague all regions of the nation," said Robert Balfanz, director of the Everyone Graduates Center and a co-author of the report.
Overall, the nation's graduation rate rose to 82.3 percent for the 2013-2014 year, but reached just 63.1 percent for students with disabilities.
"Across the nation, students with disabilities graduate at a rate of nearly 20 points lower than the average graduation rate for all students, and the gaps in more than half of all states meet or exceed the national gap," the report said.
While more than half of states graduate at least 85 percent of their general education students, the analysis found that just one state – Arkansas – saw more than 80 percent of students with disabilities earn diplomas on time.
Meanwhile, the report notes that roughly 9 out of 10 students with disabilities are believed to be capable of graduating high school if given the right supports.
Variation in graduation requirements and reporting across state lines are at least partly to blame for the differences by location, the report indicates.
Read more stories like this one. Sign up for Disability Scoop's free email newsletter to get the latest developmental disability news sent straight to your inbox.