Caregiver Wage Rule Here To Stay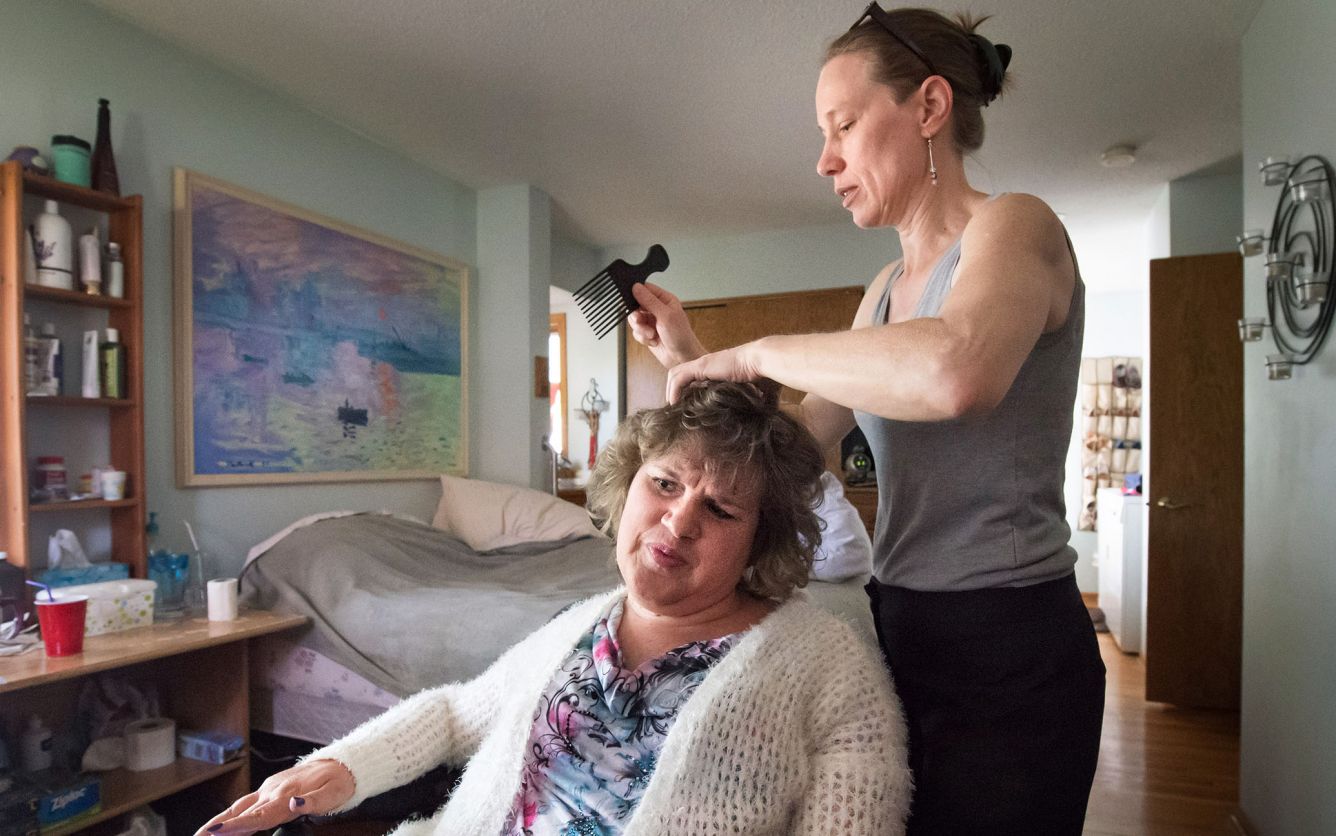 With a final court challenge rejected, implementation of an Obama administration rule mandating pay protections for in-home caregivers assisting those with disabilities is proceeding.
The U.S. Supreme Court indicated late last month that it would not hear a case disputing a 2013 U.S. Department of Labor regulation requiring minimum wage and overtime pay for in-home care workers.
The court's order effectively means that the Obama administration rule, which took effect last year, will remain in place.
Advertisement - Continue Reading Below
Under the rule, most home care workers must be paid at least the federal minimum of $7.25 per hour and earn time-and-a-half for working more than 40 hours per week.
Previously, caregivers were classified much like baby sitters and were not entitled to the same rights as other kinds of employees.
Trade groups representing agencies employing many in-home care workers sued over the change, arguing that the pay raise would make the care they offer to clients with disabilities unaffordable.
Initially, a U.S. District judge sided with the industry groups saying that the Labor Department had overstepped its authority. But on appeal, a three-judge panel found otherwise.
In October, Chief Justice John Roberts denied a request from the trade groups who had asked the court to delay the rule while they continued their appeal. Roberts' move allowed the rule to take effect that month.
Since that time, there have been reports that the changes have led to difficulty for some people with disabilities trying to obtain needed services. Many agencies have opted to limit hours for caregivers in order to avoid paying overtime, necessitating more workers. But that has triggered caregiver shortages, with in-home care provider positions notoriously difficult to fill.
"We have worked closely with a wide range of stakeholders, including state officials, providers of home care services, advocates representing people with disabilities and worker advocates, to encourage thoughtful implementation of the rule," said U.S. Secretary of Labor Thomas Perez. "We continue to stand ready to provide all stakeholders with the technical assistance necessary to help them comply with the rule."
Officials with the Paraprofessional Healthcare Institute, a group advocating for the direct-care workforce, said the wage mandate is necessary to meet the growing demand for in-home care.
"Finding skilled, committed workers for caregiving jobs is becoming increasingly difficult. The DOL home care rule is a first step toward addressing this labor shortage," said Jodi Sturgeon, the group's president. "We hope that state legislatures will move swiftly to ensure home care providers have the necessary funds to comply with the rule and avoid any disruption of services to consumers."
Even as the dust settles on the pay mandate for hourly workers, disability service providers are also bracing for the impact of another Labor Department rule which will affect wages for salaried workers.
Traditionally, salaried employees earning at least $23,660 have been exempt from overtime pay. However, under the change set to take effect in December, that figure will double to $47,476 with automatic increases in the future.
With many workers set to be newly eligible for overtime under the rule, providers of home and community based services to people with developmental disabilities raised alarm bells saying that the Medicaid payments they rely on haven't been adjusted to account for the change.
In response, the Labor Department has committed to delay enforcement of the new mandate affecting salaried workers through March 17, 2019 specifically for providers of Medicaid-funded services to people with intellectual or developmental disabilities in residential homes and facilities with 15 or fewer beds.
Read more stories like this one. Sign up for Disability Scoop's free email newsletter to get the latest developmental disability news sent straight to your inbox.