Disability No Reason To Deny Organ Transplants, Lawmakers Say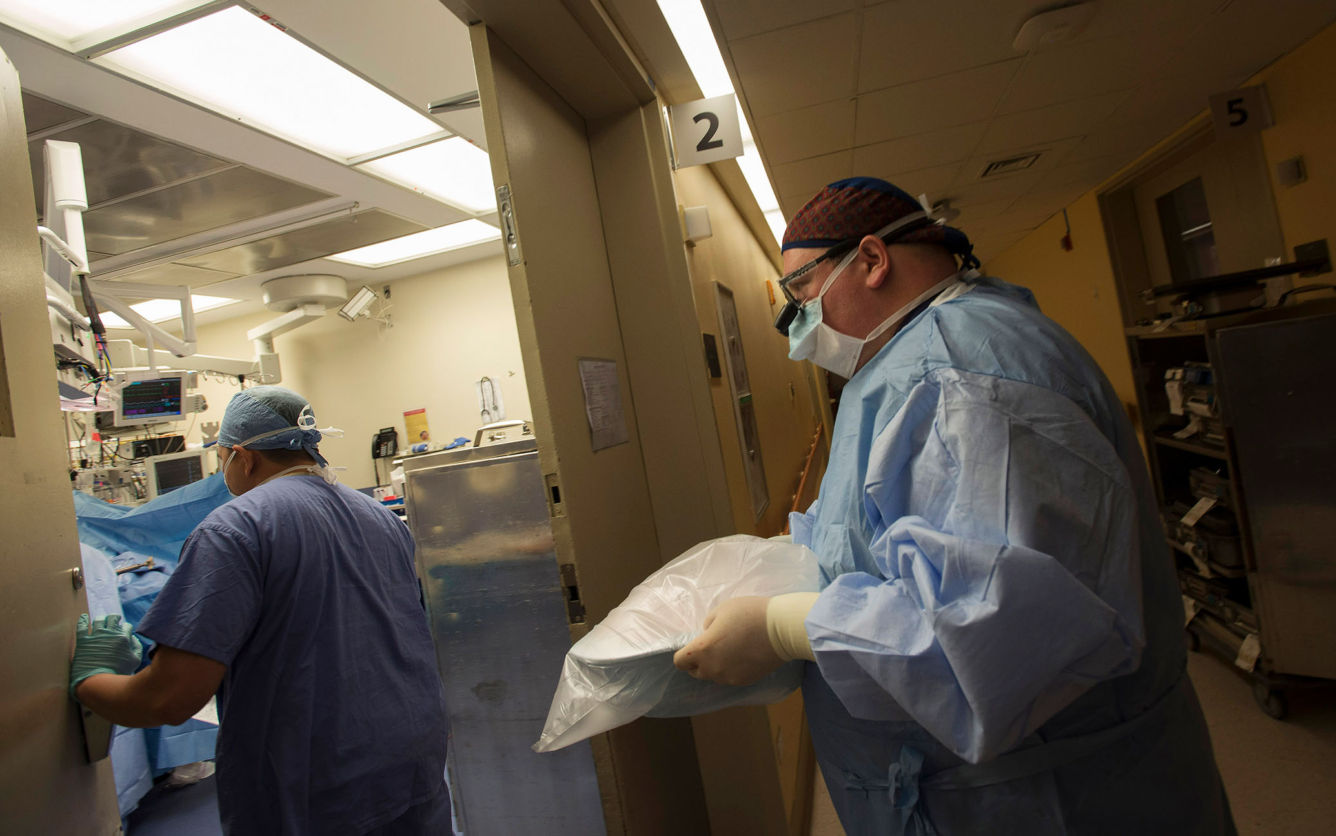 Members of Congress are pressing the Obama administration to issue guidance clarifying that life-saving organ transplants should not be denied because of a person's developmental disability.
In a letter sent this month to the U.S. Department of Health and Human Services' Office for Civil Rights, 30 members of the U.S. House of Representatives urged the agency to address what they called "persistent" organ transplant discrimination.
"Unfortunately, many transplant centers and surgeons continue to refuse to provide access to transplant registries and transplantation surgery to qualified people with disabilities," reads the correspondence to Jocelyn Samuels, director of the Office for Civil Rights.
Advertisement - Continue Reading Below
"No one should be denied their right to life simply because of their intellectual and/or development disabilities," the lawmakers wrote.
In recent years, a handful of high-profile cases have highlighted the disparities faced by people with developmental disabilities needing organ transplants. In 2012, then-3-year-old Amelia Rivera, who was diagnosed with intellectual disability and Wolf-Hirschhorn syndrome, was initially denied a kidney transplant, but doctors reversed course amid public outrage. In a separate case later that same year, the family of Paul Corby said that his autism diagnosis was cited when he was turned down for a heart transplant.
The lawmakers noted in their letter that several states including California, Maryland and New Jersey have passed laws prohibiting discrimination in the organ transplant process.
The letter, which includes signatures from both Democrats and Republicans in Congress, calls for guidance from HHS clarifying that denying an organ transplant based on a person's disability would violate the Americans with Disabilities Act. What's more, the lawmakers said that an individual's support network should be considered when determining how a patient with disabilities would handle postoperative procedures.
"This is discrimination that has life or death consequences," said U.S. Rep. Mike Honda, D-Calif., who worked with Rep. Jaime Herrera Beutler, R-Wash., to spearhead the effort to reach out to HHS.
"Such discrimination directly violates the Americans with Disabilities Act and does not abide the American values of fairness and inclusion that we hold so dear as Americans, for all our communities," Honda said.
A coalition of 14 disability advocacy groups called on HHS to provide similar guidance four years ago.
Lesley Cothran, a spokeswoman for the HHS Office for Civil Rights, told Disability Scoop that the agency is looking into the issues raised in the letter and plans to respond to the members of Congress directly.
Read more stories like this one. Sign up for Disability Scoop's free email newsletter to get the latest developmental disability news sent straight to your inbox.