App Screens For Autism With 94 Percent Accuracy, Researchers Say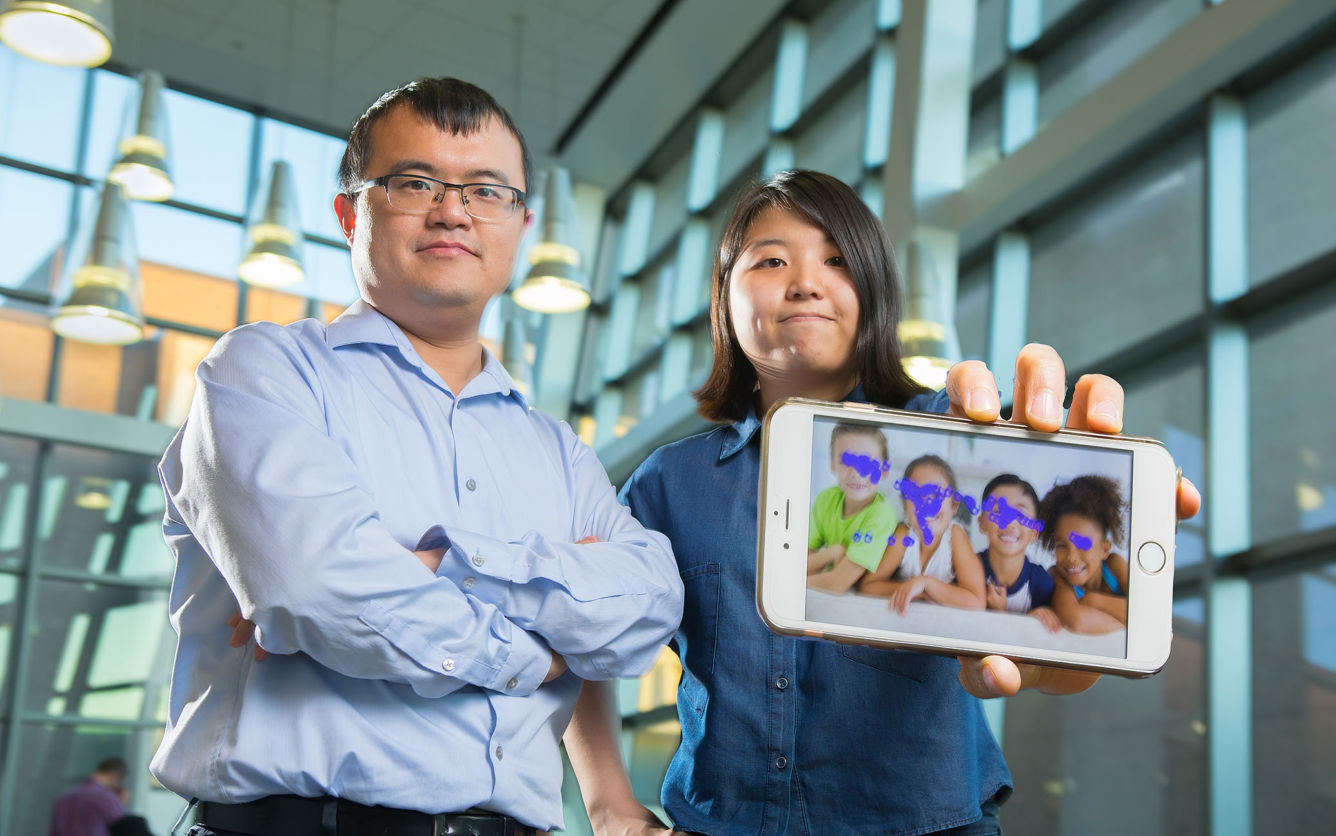 A smartphone app could dramatically speed up the process of screening children for autism, potentially offering feedback in less than a minute.
Using eye-tracking technology, researchers say that they can determine with nearly 94 percent accuracy if a child as young as 2 is displaying signs of autism.
The findings come from a study looking at 32 kids ages 2 to 10, half of whom were previously diagnosed with the developmental disorder.
Advertisement - Continue Reading Below
The app works by monitoring a child's eye gaze while they view pictures of social scenes. Those on the spectrum have a scattered gaze, while typically-developing kids are more focused, the researchers said.
"The beauty of the mobile app is that it can be used by parents at home to assess the risk of whether a child may have ASD," according to Wenyao Xu of the University at Buffalo who worked on the study which was presented last month at the IEEE Wireless Health conference at the National Institutes of Health.
"This can allow families to seek therapy sooner, and improve the benefits of treatment," Xu said.
In addition to being accessible for families, the app-based screening is also quick, taking no more than 54 seconds, and does not present language barriers, the researchers said.
Though promising, however, the app is not quite ready for prime time.
"Right now it is a prototype. We have to consider if other neurological conditions are included, like ADD, how that will affect the outcome," said Kun Woo Cho, an undergraduate computer science and engineering major at the University at Buffalo who is the study's principal author.
Additional research on the app is expected to involve 300 to 400 kids.
Read more stories like this one. Sign up for Disability Scoop's free email newsletter to get the latest developmental disability news sent straight to your inbox.