Study Backs Therapeutic Benefits Of Horseback Riding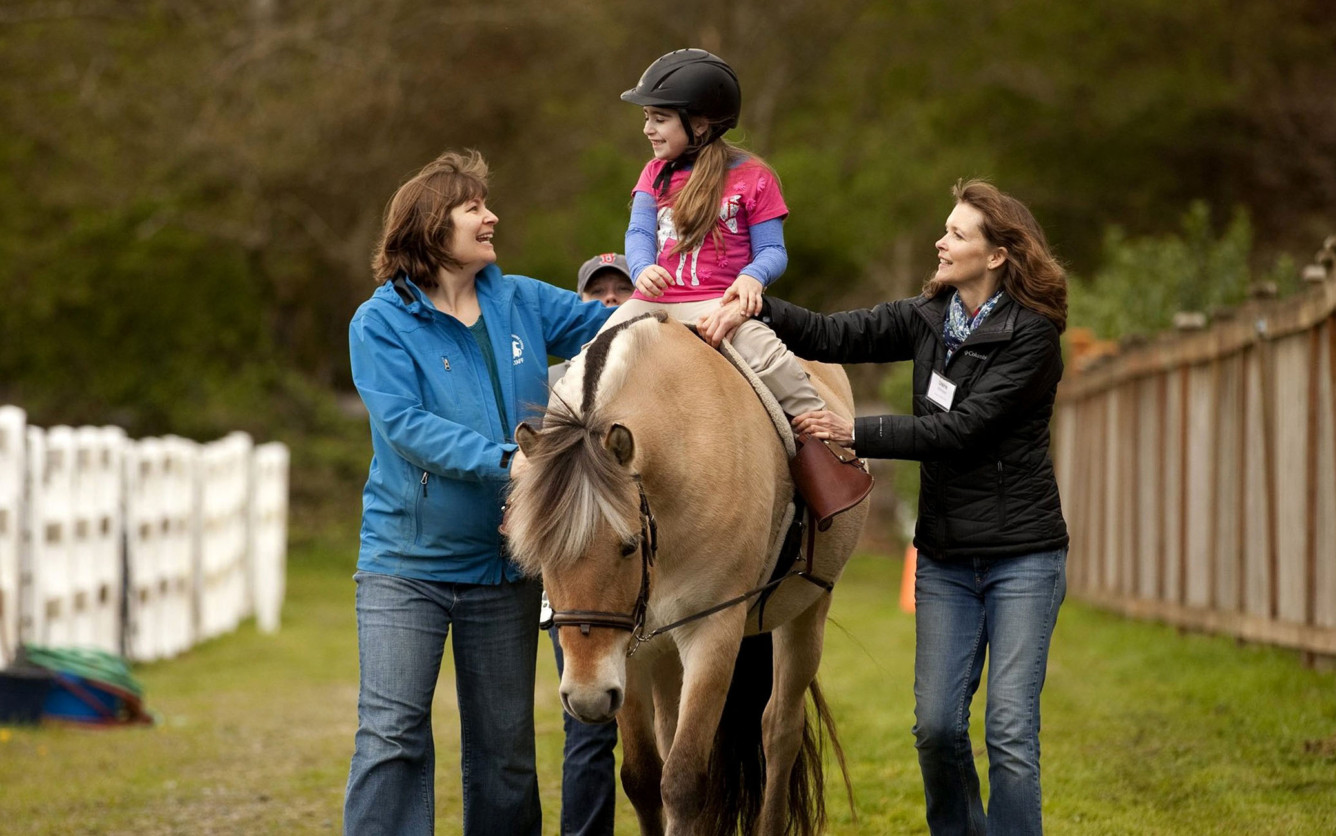 Horseback riding is frequently offered for people with developmental disabilities and now a new analysis suggests that the activity really does have a therapeutic benefit.
In a review of existing studies, researchers found that horseback riding interventions helped boost strength, balance and other skills for both children and adults with a range of physical and developmental disabilities.
Equine-assisted activities "are clearly a viable intervention option for participants with impairments in balance, gross and fine motor function, gait, spasticity and coordination," wrote researchers from the University of Ioannina in Greece in their findings published recently in the American Journal of Physical Medicine & Rehabilitation.
Advertisement - Continue Reading Below
For the review, the researchers identified 16 studies that examined either therapeutic riding — where people with disabilities participate in modified or adaptive riding as therapy — or hippotherapy, which uses the movement of the horse for therapeutic gain.
Half of the studies looked at kids with cerebral palsy while the other studies looked at those with an array of neurological or physical health issues.
Individual studies identified small but meaningful gains in various areas including motor function, posture, gait and quality of life. Overall, the review found that horseback riding interventions offered a "significant positive impact" for every group studied.
Though further evaluation of the interventions is needed, the researchers said their review suggests that horseback riding offers value to those with disabilities.
"Equine-assisted therapies potentially provide advantage for cognitive, emotional and social well-being," the researchers wrote in their findings. "Individuals who participate have the opportunity to simultaneously experience, benefit and enjoy the outdoors, which might not otherwise be readily available."
Read more stories like this one. Sign up for Disability Scoop's free email newsletter to get the latest developmental disability news sent straight to your inbox.