House Passes Health Care Bill Alarming Disability Advocates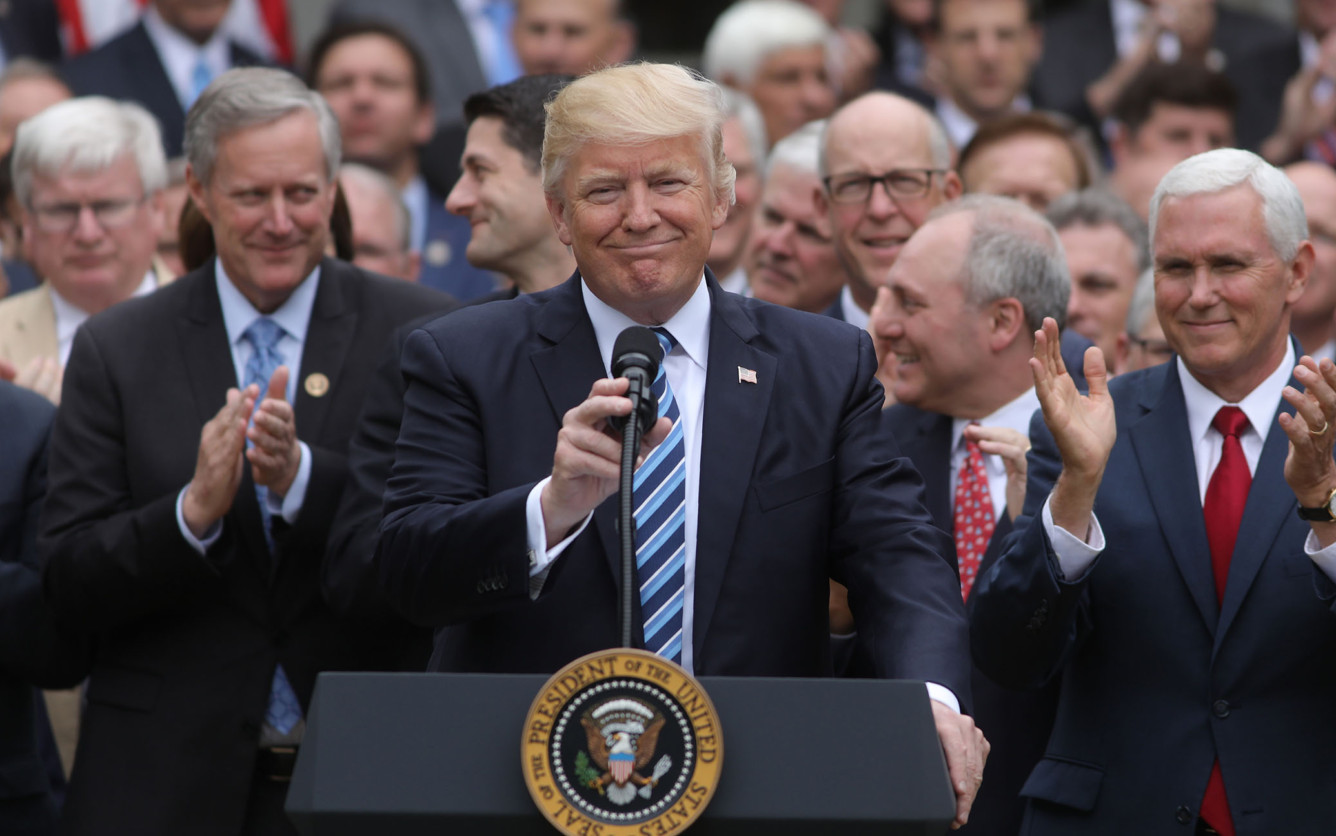 The U.S. House of Representatives voted to approve a health care overhaul bill that advocates say would have devastating consequences for people with disabilities.
With a vote of 217 to 213 on Thursday, the measure known as the American Health Care Act follows through on Republicans' longstanding promise to repeal and replace the Affordable Care Act.
The legislation, which now heads to the Senate, would fundamentally alter Medicaid by shifting the program to a per capita cap system while also reducing protections for those with pre-existing conditions.
Advertisement - Continue Reading Below
Under the measure, states could obtain waivers to allow insurers to charge more for those with pre-existing conditions in some cases and to forgo the requirement that health plans include what are known as "essential health benefits" like mental and behavioral health treatment as well as rehabilitative and habilitative services and devices.
Disability advocates say that if the health care bill does become law it will seriously threaten home- and community-based services and other supports that people with developmental disabilities rely on.
"The American Health Care Act shows callous and dangerous disregard for the well-being of people with disabilities and their families and erases decades of progress," said Peter Berns, CEO, The Arc.
Rather than operate as an entitlement program, the measure would institute a per capita cap for Medicaid meaning that the federal government would offer a fixed amount of money for each beneficiary. The Congressional Budget Office has estimated that the plan would lead to $880 billion less in federal spending on Medicaid between 2017 and 2026.
"These huge cuts and caps will likely put pressure on states to cut home- and community-based waiver services, especially those that are 'optional,' like personal care services and therapies," said Kim Musheno, chair of the Consortium for Citizens with Disabilities, a coalition of disability advocacy groups.
Beyond ramifications for health care and community-based services for people with disabilities, the Medicaid shift would also have implications for schools, advocates say.
School districts are currently able to seek reimbursement from Medicaid for a variety of services provided to children under the Individuals with Disabilities Education Act. Medicaid reimburses schools for everything from speech and occupational therapy to wheelchairs and specialized playground equipment to the tune of roughly $4 billion annually.
"Under this proposal, states would no longer have to consider schools as eligible Medicaid providers, which would mean that districts would have the same obligation to provide services for students with disabilities under IDEA, but no Medicaid dollars to provide medically-necessary services," reads a letter signed by more than 50 advocacy groups that was sent to leaders in the House and Senate this week.
The bill now heads to the Senate where its future remains uncertain. Sen. Lamar Alexander, R-Tenn., who heads the Senate health committee said lawmakers in that chamber are still working on their version of the bill and plan to "take the time to get it right."
Among his objectives for a bill, Alexander said, is "gradually giving states more flexibility on the Medicaid program, but doing this in a way that does not pull the rug out from under people who rely on Medicaid."
Read more stories like this one. Sign up for Disability Scoop's free email newsletter to get the latest developmental disability news sent straight to your inbox.