Trump Budget Guts Medicaid, Disability Programs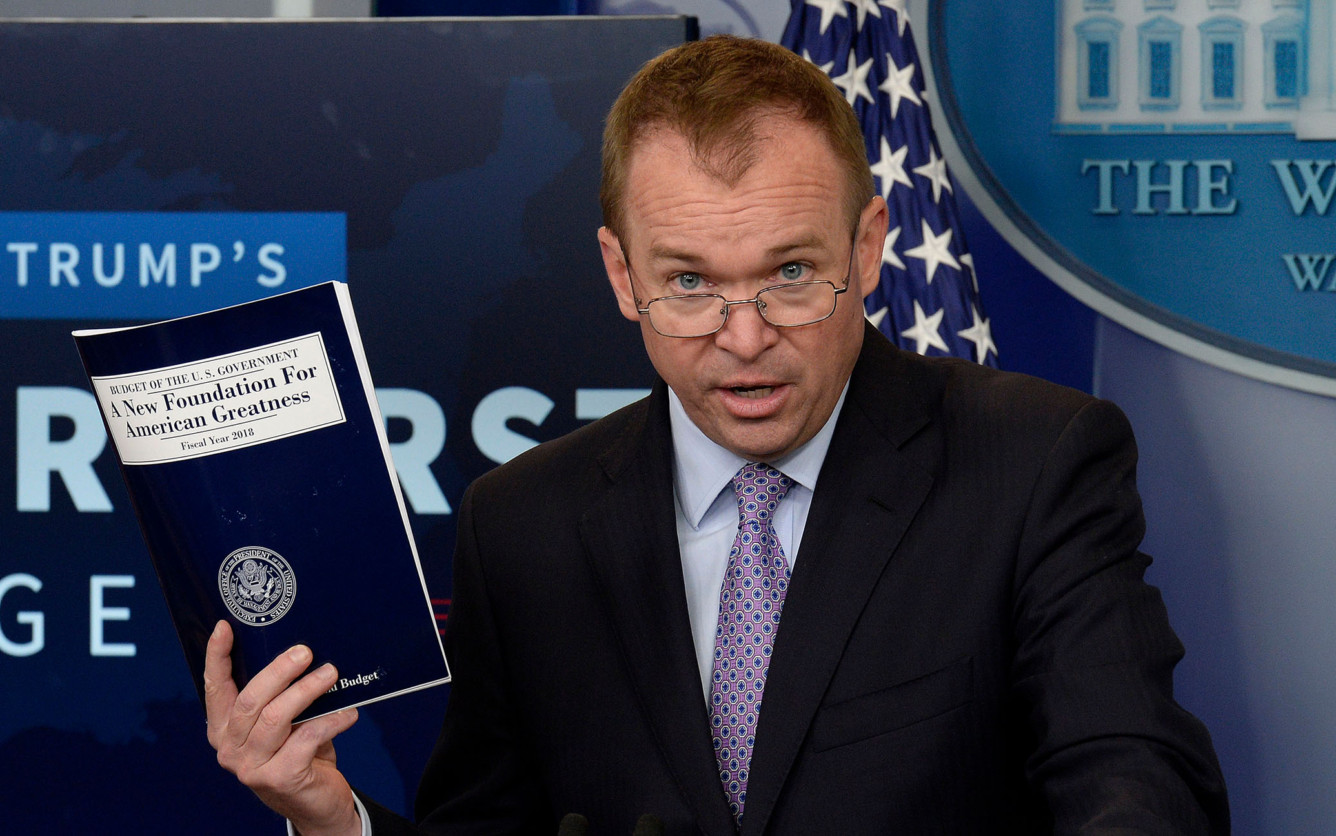 Deep cuts to Medicaid and other programs that people with disabilities rely on are at the heart of President Donald Trump's first budget proposal.
The $4.1 trillion spending plan released Tuesday would put safety-net programs on the chopping block while bolstering defense.
"The budget provides a path toward welfare reform, particularly to encourage those individuals dependent on the government to return to the workforce," reads the plan.
Advertisement - Continue Reading Below
Trump is looking to slash $610 billion from Medicaid in the next decade. Rather than provide uncapped matching grants to states to pay for services provided by the entitlement program, the budget plan calls for states to be able to choose between receiving a set amount for each beneficiary — a method known as per capita cap — or receiving a block grant, essentially a lump sum from the federal government.
Disability advocates say that such a fundamental shift to Medicaid would have far-reaching consequences for people with developmental disabilities, affecting the availability of everything from health care to home and community-based services.
"We are extremely concerned with the devastating cuts to safety-net programs that help people with disabilities live, learn and work in the community to pay for tax breaks for the extremely wealthy," said Eric Buehlmann, director of public policy at the National Disability Rights Network.
The budget released this week spells out what Trump initially hinted at in his "skinny budget" which was unveiled in March. While the budget is unlikely to be adopted by Congress as proposed, it illustrates Trump's priorities.
Apart from Medicaid, Trump's plan calls for a decline in federal special education spending and cuts to funding for the U.S. Department of Labor's Office of Disability Employment Policy, state developmental disabilities councils, autism programs and medical research.
"Time and time again, President Trump has shown a complete disregard for the rights and concerns of individuals with disabilities — and his budget is just the latest example," said Sen. Patty Murray, D-Wash., the top Democrat on the Senate's Health, Education, Labor and Pensions Committee. "By slashing critical efforts to support education for students with disabilities, increase employment opportunities for workers with disabilities, provide affordable health care for people with disabilities and provide accessible housing, President Trump is leaving millions of Americans with disabilities to hang out to dry."
Read more stories like this one. Sign up for Disability Scoop's free email newsletter to get the latest developmental disability news sent straight to your inbox.