Disability Services Remain In Peril Under Revised Health Bill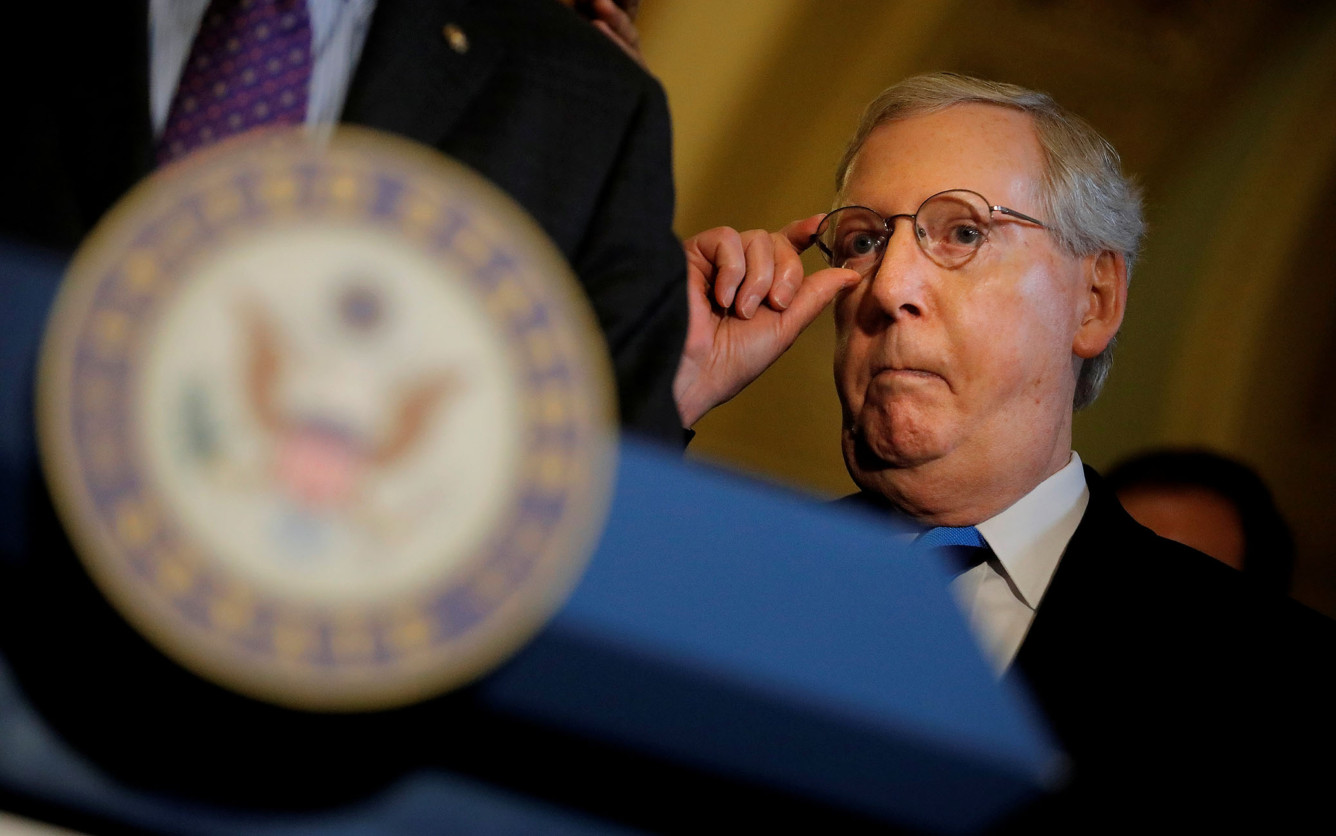 Despite a nod to the vulnerability of home and community-based services under a Republican health care plan in the U.S. Senate, disability advocates say a new version of the proposal does little to quell fears.
Tucked inside the latest version of the Senate bill, unveiled Thursday, is a proposal for a new waiver that states could apply to "for the purpose of continuing and/or improving home and community-based services."
However, the waiver proposal, which would allow states to receive full federal funding for home and community-based services, is limited in scope. It would be available as a four-year demonstration project for just a handful of states and overall funding for the initiative would be capped at $8 billion total.
Advertisement - Continue Reading Below
The provision is aimed at assuaging concerns over sweeping changes to the Medicaid program that are a hallmark of the legislation Senate leaders have been working for weeks to push through. But disability advocates say it does nothing to make up for billions in cuts to a decades-old program that people with disabilities rely on in order to live independently.
The Republican plan seeks to fundamentally alter Medicaid by instituting first-ever caps on federal spending for the program. Currently, Medicaid operates as an entitlement, with the federal government providing matching grants to help states cover the cost of providing services for anyone who meets eligibility requirements.
Under the Republican bill, however, the federal government would provide a fixed amount for each beneficiary regardless of the true cost of their care leaving states to make up any difference.
The nonpartisan Congressional Budget Office estimated last month that the plan would lead to $772 billion less in federal dollars for Medicaid by 2026, with cuts continuing for decades. A new estimate from the budget office factoring the latest changes to the bill is expected early next week.
Advocates have warned that reduced federal support would lead states to take cost-cutting measures, seriously threatening services for people with developmental disabilities who depend on Medicaid for everything from traditional health care services to supports that enable them to live and work in the community.
In particular, advocates say that home and community-based services, which are considered optional under current Medicaid policy, would likely be the first to go if states choose to trim services in light of diminished federal funding.
The newly-added provision creating the waiver program is "laughably inadequate" to address such concerns, said Julia Bascom, executive director of the Autistic Self Advocacy Network.
"It's limited to a few states and would impact a tiny fraction of people with disabilities in need," Bascom said.
Even states that benefit from the proposed waiver would only stand to gain for a few years, according to Alison Barkoff, director of advocacy at the Center for Public Representation. Meanwhile, she said "it does nothing to address the likely reduction, elimination and growing wait lists for optional HCBS programs that will occur in every other state across the country."
All the while, Barkoff noted the Senate plan calls for an end to the Community First Choice Option, a Medicaid program created under the Affordable Care Act that offers states extra federal dollars for home and community-based services if they meet certain criteria.
The proposed waiver, Barkoff indicated, "does not even make up for the loss of that single HCBS program."
Read more stories like this one. Sign up for Disability Scoop's free email newsletter to get the latest developmental disability news sent straight to your inbox.