Education Department Defends Rollback Of Special Ed Guidance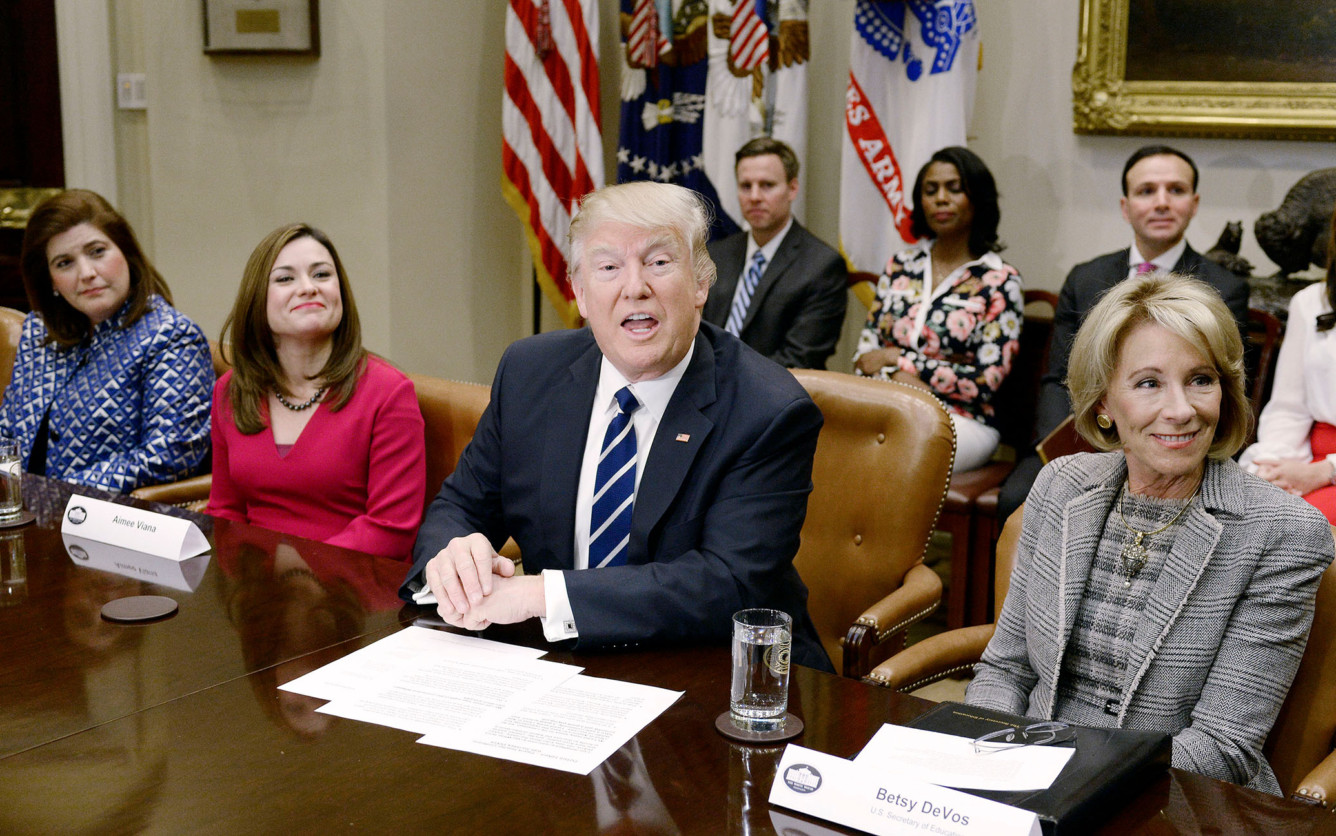 The U.S. Department of Education is insisting that its move to withdraw dozens of special education guidance documents will not compromise services for students with disabilities.
The agency said this week that all of the stricken guidance is no longer relevant.
On Friday, the Education Department said it had identified 72 guidance documents to rescind as part of a Trump administration effort "to alleviate unnecessary regulatory burdens."
Advertisement - Continue Reading Below
The agency released a list of documents — some dating back to the 1980s and others issued as recently as 2014 — determined to be "outdated, unnecessary or ineffective" without providing any details on why each was selected.
The lack of explanation drew alarm from disability advocates who were left scrambling to comb through the axed guidance to determine what impact the withdrawals would have. The documents are generally used by the Education Department to clarify how existing laws or regulations should be implemented in schools.
Now, the Education Department is offering up more details. In a revised listing of the rescinded guidance provided to Disability Scoop on Tuesday, the agency gave brief explanations beside each item.
Many are cited as unnecessary because they reference programs or regulations that are now nonexistent or newer guidance on the topic is in place. In other cases, the document was deemed inaccurate because of changes to laws or regulations.
"There are no policy implications to these rescissions," said Elizabeth Hill, an Education Department spokeswoman.
"The department is clearing out guidance that is no longer in force or effect because the guidance is superseded by current law/guidance or out of date," she added. "Students with disabilities and their advocates will see no impact on services provided."
Denise Marshall, executive director at the Council of Parent Attorneys and Advocates, said an initial review does indicate that there are updated guidance documents or law changes to account for each of the withdrawals. However, she said the manner in which the Education Department announced the decision to rescind documents remains problematic.
"What's most unfortunate is apparent oversight or lack of comprehension on the part of the department for the fact that in the view of the children and families whose lives depend on correct implementation of the law, this is not an esoteric exercise," Marshall said.
Lawmakers are expressing similar worries.
"I am concerned that the process by which the Department of Education made this announcement caused confusion and worry among families and advocates, particularly given Secretary (Betsy) DeVos's troubling record of failing to recognize the rights of students who experience disabilities, and I will work with my colleagues to ensure that the rights of these students are protected," said Sen. Maggie Hassan, D-N.H., who has a son with cerebral palsy.
Read more stories like this one. Sign up for Disability Scoop's free email newsletter to get the latest developmental disability news sent straight to your inbox.