Smithsonian Exhibit Puts Focus On Accessible Design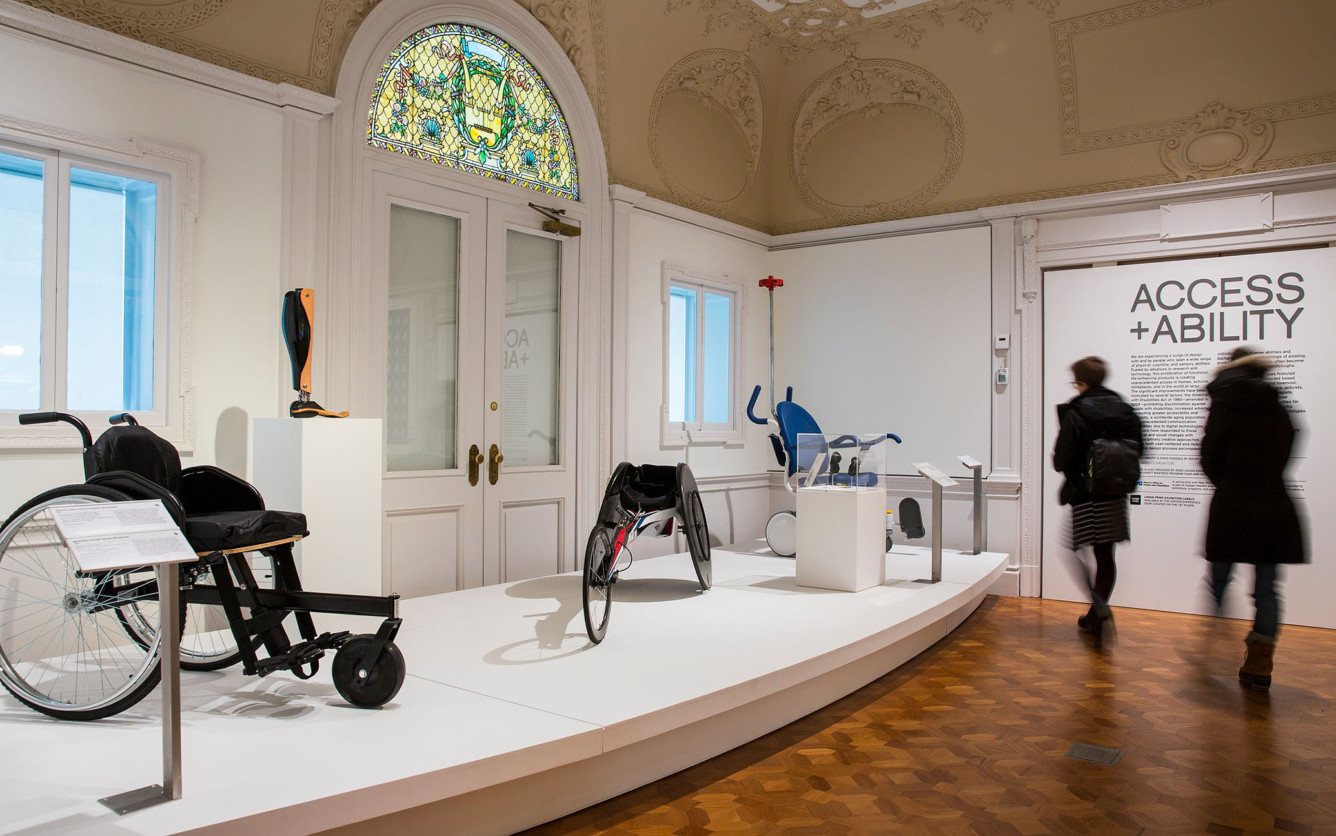 From clothing to utensils and computers, a new exhibit is showcasing the varied and increasing ways that today's world is adapting to accommodate the needs of people with disabilities.
The display at the Cooper Hewitt, Smithsonian Design Museum dubbed "Access+Ability" includes over 70 works that highlight how design is making a broad range of experiences more inclusive.
Divided into three sections — moving, connecting and living — the exhibit features the latest in cane technology, clothing with magnets and other accessibility modifications, eye-controlled speech-generating devices and more innovations.
Advertisement - Continue Reading Below
"The diversity of works on view in 'Access+Ability' embrace the latest developments in digital technologies and fabrication methods, along with a user-driven focus on enhancing what people can do when given the opportunity," said Caroline Baumann, director of the Cooper Hewitt, Smithsonian Design Museum.
Objects were selected for inclusion based on discussions with people with disabilities, caregivers, designers, occupational therapists and others, the museum said.
While the exhibit includes items that are traditionally associated with physical disabilities like a racing wheelchair and customized prosthetic leg covers, it also offers examples of how design is improving the lives of people with sensory and cognitive issues. For example, an app called LOLA is designed to help youth with autism learn about and collaborate through technology while the Match Cooking Prep System helps individuals learn to prepare food.
In addition, visitors to the exhibit can engage with interactive installations aimed at showing what it's like to be a pedestrian who is blind or use a computer with voice commands, among other activities.
"Access+Ability" will be at the Cooper Hewitt, Smithsonian Design Museum in New York City through Sept. 3.
Read more stories like this one. Sign up for Disability Scoop's free email newsletter to get the latest developmental disability news sent straight to your inbox.