Popular Disney Movie Comes With Seizure Warning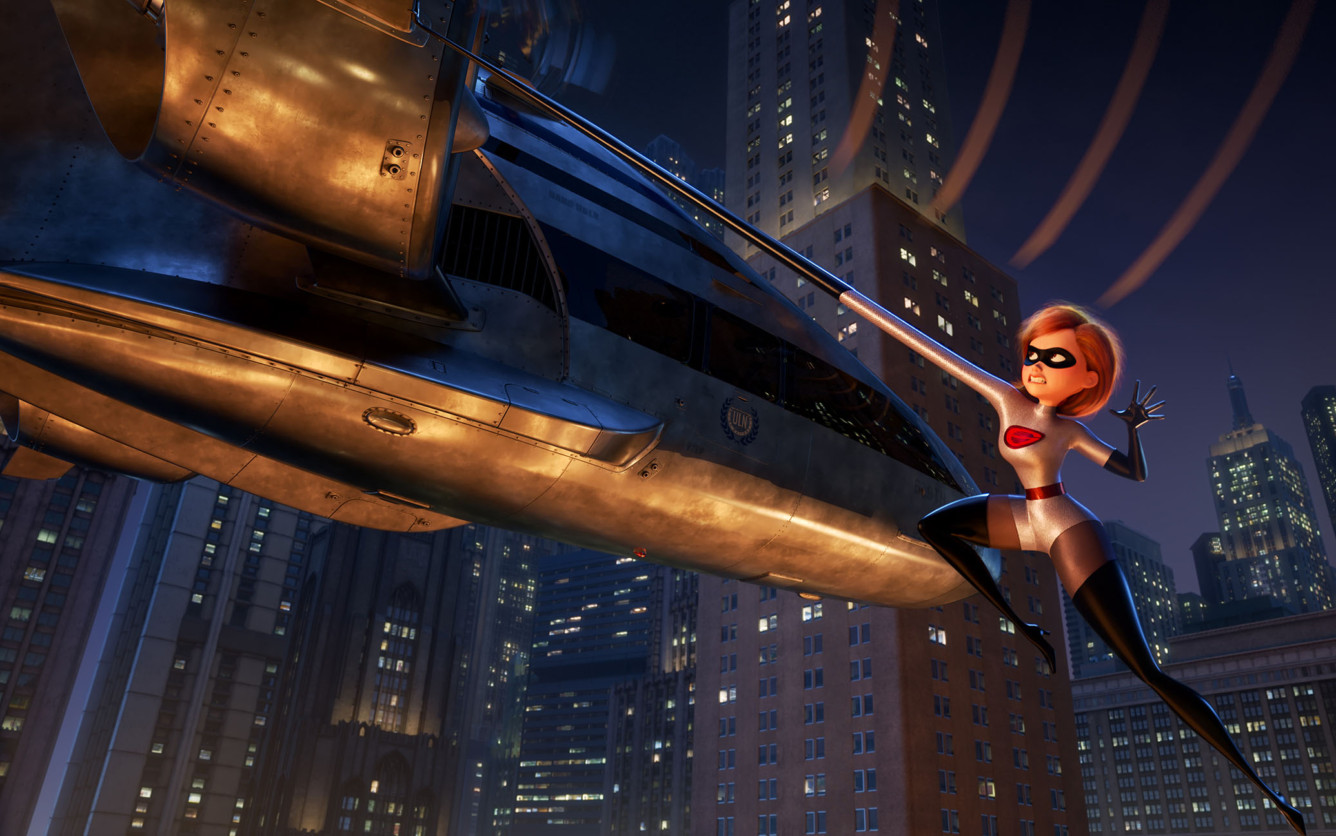 Disney is warning moviegoers that its new blockbuster, "Incredibles 2," contains a scene with flashing lights that could pose a health concern for some people.
According to USA Today, Walt Disney Pictures asked theaters showing the movie to post the warning late last week.
Blogger Veronica Lewis, who has vision impairment, shared a photo of those signs, which read: "'Incredibles 2' contains a sequence of flashing lights, which may affect customers who are susceptible to photosensitive epilepsy or other photosensitivities."
Advertisement - Continue Reading Below
Lewis appears to have been among the first to complain about the movie on her blog, Veroniiiica, and Twitter account, where she warned that scenes in the animated film could cause seizures in people with epilepsy, seizure conditions, migraines or autism.
She describes herself on her blog as a "four-eyed college student from Virginia who loves writing about technology, education and disability."
The sequel had a blockbuster opening weekend earning an estimated $180 million in the United States and Canada, reported Entertainment Weekly — the biggest domestic debut ever for an animated movie and, according to Deadline, the best opening ever for a movie with a PG rating.
The Epilepsy Foundation issued a caution about the movie on Saturday and asked Disney to post warnings.
The advocacy group wrote in a statement on its website that members of its community had expressed concerns about flashing lights in the animated movie, "and, in certain instances, people having experienced a seizure during the movie.
"We stand with our epilepsy warriors and their families as they voice their concerns about the movie and appreciate the efforts some theaters have already made to post warning signs for people waiting to see the movie."
According to USA Today, the villain Screenslaver is featured in one of the scenes with bright flashlight lights. Lewis mentioned five scenes that concerned her. She wrote how excited her family had been for months to see the movie about a family of superheroes.
"After last night, I can say that the movie is unlike anything I have ever seen before, in that the villain's weapon of choice can hurt not only characters on-screen, but can also hurt the people in the audience as well. The weapon? Continuous sequences of rapidly flashing/strobing lights," she wrote.
"There are at least five scenes throughout the movie, all of which feature the villain, that use bright white flashing/strobe lights for more than fifteen seconds, with at least one scene going over 90 seconds in continuous strobing lights.
"These lights stay at their rapidly flashing speed in the entirety of these scenes, which are scattered throughout the movie. My brother estimated the light flashes being as fast as 3 flashes per second."
The Epilepsy Foundation wrote that for about three percent of people with epilepsy, "exposure to flashing lights at certain intensities, or with certain visual patterns, can trigger seizures.
"This condition is known as photosensitive epilepsy and it's more common in children and adolescents, especially those with generalized epilepsy and a type known as juvenile myoclonic epilepsy.
"For those who have been diagnosed with photosensitive epilepsy — or are simply sensitive to flashing lights — and are planning to watch the movie, they should be advised that the flashing lights may trigger seizures in some people."
According to Variety there have been no reported incidents of seizures among those who have seen "Incredibles 2," noting that in 1997 nearly 700 children went to the hospital in Japan after watching the "Pokemon" movie that featured flashing red and blue lights in one scene.
The Epilepsy Foundation has never asked that a movie issue a warning like this, the group's media relations director, Jackie Aker, told USA Today.
© 2018 The Kansas City Star
Distributed by Tribune Content Agency, LLC