Trump Backs Off Plan To Defund Special Olympics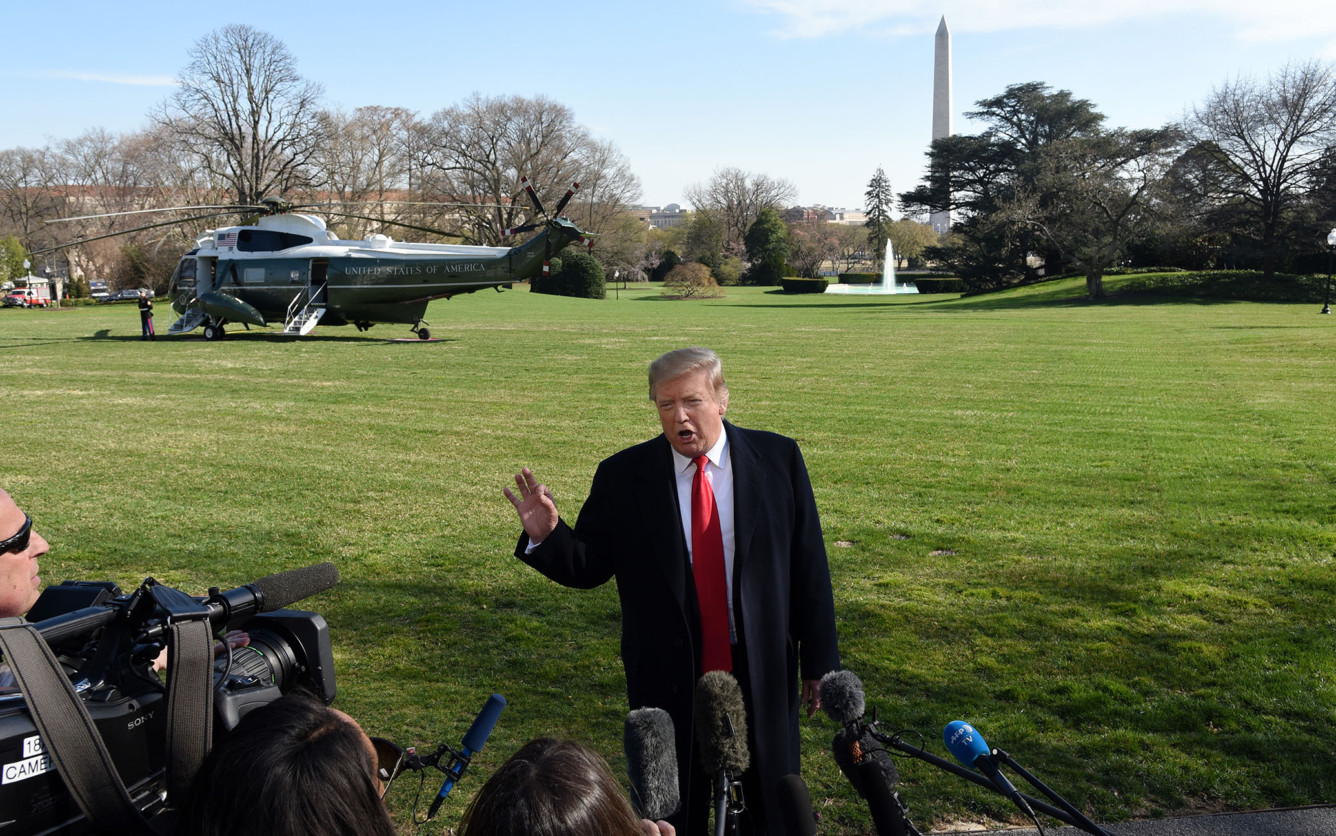 After his education secretary spent three days fiercely defending a plan to eliminate federal funding for Special Olympics, President Donald Trump reversed course.
Trump told reporters late Thursday that his administration will support continued federal funding of Special Olympics.
"The Special Olympics will be funded. I just told my people, I want to fund the Special Olympics and I just authorized a funding of the Special Olympics," Trump said. "I've been to the Special Olympics. I think it's incredible and I just authorized a funding. I heard about it this morning. I have overridden my people. We're funding the Special Olympics."
Advertisement - Continue Reading Below
Earlier this month, the president proposed wiping out $17.6 million in funding for the organization in his budget request for the fiscal year starting in October.
The issue came front and center this week when Secretary of Education Betsy DeVos testified on Capitol Hill about the budget request. Members of Congress singled out the administration's plan to end funding for Special Olympics, calling the move "appalling" and quizzing DeVos about how many kids would be impacted.
"We had to make some difficult decisions with this budget," DeVos told lawmakers.
DeVos described Special Olympics as "awesome" and said she supports their work, but insisted that the federal government simply could not justify supporting a private organization that receives considerable donations.
But DeVos faced mounting public criticism and at a Senate hearing on Thursday, DeVos acknowledged that she "didn't personally" approve the plan to halt funding.
The person who did should get "a Special Olympic gold medal for insensitivity," Sen. Dick Durbin, D-Ill., responded.
This isn't the first time that the Trump administration has proposed wiping out funds for Special Olympics. Congress, which is responsible for approving the federal budget, rejected the plan in previous years and there was no sign on Capitol Hill this week that lawmakers were likely to act differently this time with influential Republicans and Democrats coming out publicly against the proposal to defund the organization.
Special Olympics said that federal funding pays for programing promoting social inclusion in 6,500 schools across the country that is distinct from the sporting events the organization is best known for.
"We express our gratitude to President Trump for re-authorizing funding for Special Olympics school-based programing," the nonprofit said in a statement. "He joins a long history of over 50 years of United States presidents and members of Congress on both sides of the aisle in their support of Special Olympics and the work we do in communities throughout the country."
Read more stories like this one. Sign up for Disability Scoop's free email newsletter to get the latest developmental disability news sent straight to your inbox.