Caregiver Roommates Offer Housing Alternative For Adults with Disabilities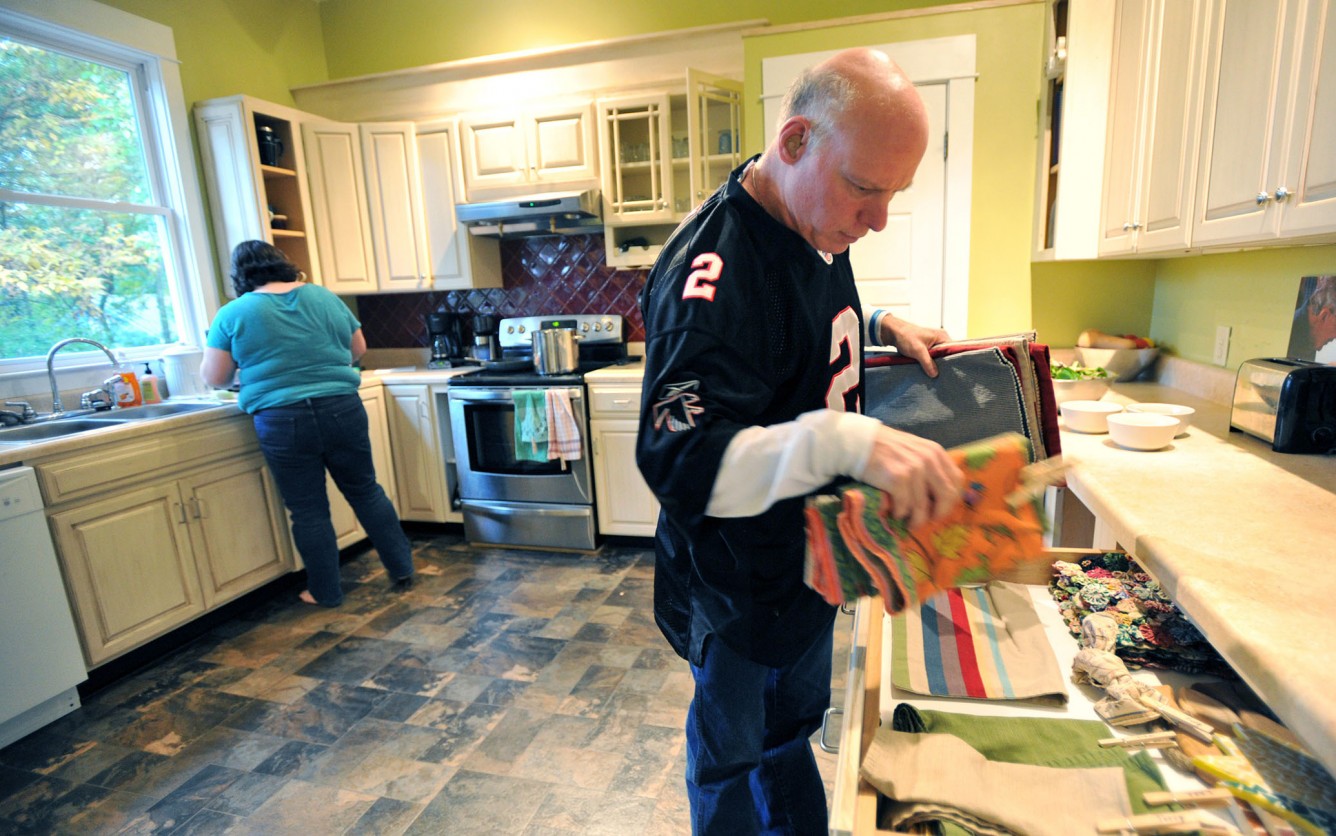 In a growing trend toward inclusion, young adults with disabilities now have more opportunities than ever to live with typically-developing peers who double as their caregivers.
A lack of safe and affordable housing is the number one issue for adults with intellectual and developmental disabilities, according to Shawn Ullman, senior director for national initiatives at The Arc.
"There's a real crisis," Ullman said. "People are having to get creative. The old way of doing things is not sustainable."
Advertisement - Continue Reading Below
Most adults with developmental disabilities who are no longer living with family members reside in group homes with other people with disabilities or live independently with assistance from service providers who come to the residence for support and therapy. But there is a national shortage of care providers, and group homes often have long waiting lists or are not compatible with jobs and transportation, Ullman said.
A Minnesota-based company has responded to the crisis by creating a roommate matching service for people with and without disabilities.
Since launching last summer, the new service, Rumi, has paired 12 sets of roommates who have signed long-term leases. The program matches people with disabilities who have Medicaid waivers with a compatible caregiver based on shared interests and needs. The pairs live in homes or apartments in the community just like typical roommates and the caregivers are paid for whatever level of services they provide, which can range from overnight supervision to around-the-clock support.
The benefits for people with disabilities are having a choice in where to live, who to live with and the level of support. For caregivers, the advantages are tax-free salaries compared to direct care jobs outside the home and helping people live more independently.
Rumi is run by Bridges, a company that provides housing, employment and other services to people with disabilities. The company conducts background checks, helps locate housing and assists with lease agreements and ongoing management.
The matching service can address not only the housing crisis but the shortage of caregivers, said Blake Elliott, Bridges' vice president of disability services.
"We tell our caregivers, 'We can't promise you that it's never going to feel like work, but our hope is that a lot of it doesn't feel like work,'" Elliott said. "You're getting paid to provide this support to somebody with some shared interests."
Under IRS guidelines, the income of caregivers providing disability services in their own home is tax-free. The level of care provided can range from supplemental to full-time support, and caregiver roommates can be paid for overnight supervision. Bridges offers substitute caregivers for illness or vacation along with any additional support therapies needed. The program's directors said they hope to expand beyond Minnesota in the future.
The concept of integrated housing is believed to have been started in the 1960s by the late Jean Vanier, whose roommates with intellectual disabilities had previously been living in institutions in France. Vanier's mission developed into L'Arche, a nonprofit network of integrated homes. Each of the dozens of homes across the U.S. has four or five residents with developmental disabilities and three live-in assistants without disabilities.
A similar program, Friendship House, grew out of the L'Arche model and is often affiliated with Christian colleges. In this model, typically-developing students live with young adults with developmental disabilities who have moved out of their parents' homes.
Friendship Houses are located at the Western Theological Seminary in Michigan, Duke Divinity School in North Carolina, Vanderbilt University in Tennessee and George Fox University in Oregon. A fifth Friendship House is planned for Fayetteville, N.C. to bring students studying for health care careers together with people with disabilities.
Several colleges such as George Mason University in Virginia also have programs for students with intellectual and developmental disabilities that allow for inclusive experiences in dorms and classrooms.
Ullman, of The Arc, said the idea of fostering friendships among people with and without disabilities is a bonus on top of the housing opportunities. With the right protections in place, the new programs can provide continuity and independence to young adults who have only known a culture of inclusiveness, she said.
Read more stories like this one. Sign up for Disability Scoop's free email newsletter to get the latest developmental disability news sent straight to your inbox.