Disability Advocates Decry 'Public Charge' Rule Limiting Aid For Immigrants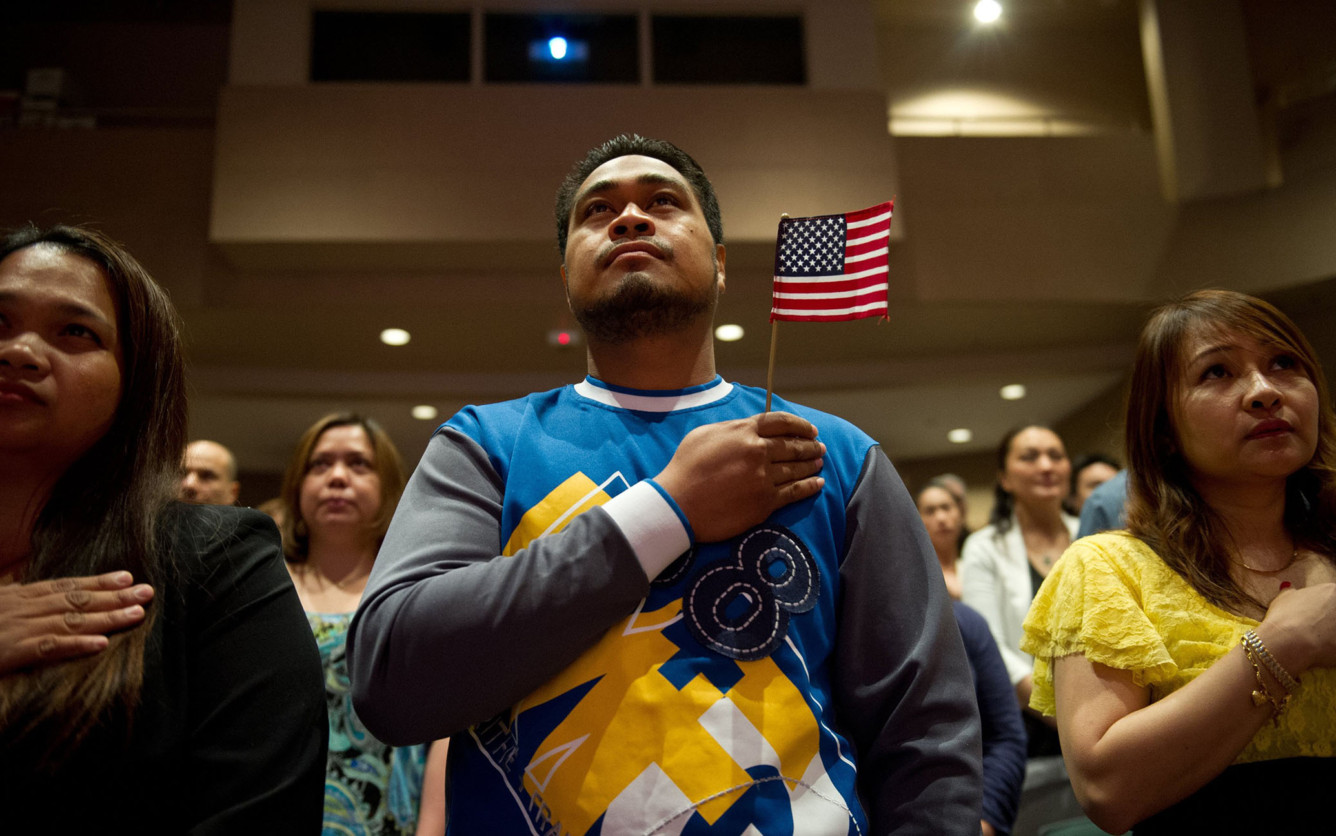 Immigrants with disabilities could face more difficulty becoming U.S. citizens or permanent residents under new rules from the Trump administration.
Under the so-called "public charge" rule, immigration officials can deny applications for green cards based on a person's use of government safety-net programs including Medicaid.
"An individual with a developmental disability in a low-wage job could have their low income, their health condition and their use of benefits such as Medicaid or Social Security all separately held against them," said Elizabeth Lower-Basch of the Center for Law and Social Policy, a Washington, D.C. nonprofit. "Overall, this rule is based on an outdated and false stereotype of people with disabilities as unable to contribute to society."
Advertisement - Continue Reading Below
The rule is set to go into effect Oct. 15, but more than a dozen states have filed lawsuits in an effort to block its implementation.
Prospective citizens have long been judged by their potential need for assistance with food, housing or health care. But the new rule expands the reasons a green card applicant can be turned away, adding Medicaid eligibility and a lack of funds to cover future medical needs.
"Through the public charge rule, President Trump's administration is reinforcing the ideals of self-sufficiency and personal responsibility, ensuring that immigrants are able to support themselves and become successful here in America," Ken Cuccinelli, acting director of U.S. Citizenship and Immigration Services, said when announcing the rule last week.
While Medicaid already has strict enrollment restrictions for non-citizens, disability and immigrant rights advocates said the new rules could have a chilling effect on anyone seeking government assistance. Advocacy groups including The Arc and the Disability Rights Education and Defense Fund are united in their opposition to the rule.
"It sends a message to all Americans with disabilities that this administration does not value or welcome you," Lower-Basch said.
Children are excluded from the new rule, meaning their participation in government assistance programs would not be used against them.
Still, advocates said the rule discriminates against people with intellectual and developmental disabilities and their families.
"Medicaid is a critical source of support for people with disabilities," said Sam Crane, director of public policy for the Autistic Self Advocacy Network. "Immigrants with disabilities are going to be unable to access health care, supports and services that they need to live."
Crane said there is a misconception that immigrants are taking Medicaid benefits away from citizens. There is no evidence to support that, she said, and any shortcomings or waiting lists are a result of insufficient funding.
There is data showing that the proposed rule has already contributed to decreases in Medicaid enrollment, including 150,000 fewer enrollees in Texas alone, according to the Association for Community Associated Plans, a trade group representing Medicaid-focused health plans across the country.
Health care providers in California report a 42 percent increase in skipped medical appointments due in part to fears over the public charge rule, according to The Children's Partnership, a California-based group that advocates for underserved kids.
The rule will also have an opposite effect than what's intended by preventing people from becoming more self-sufficient with assistance, Crane said.
"It's basically saying that all people on Medicaid are burdens to society, and that's exactly the opposite message that we want to send, which is that all people have inherent worth and dignity," she said.
Read more stories like this one. Sign up for Disability Scoop's free email newsletter to get the latest developmental disability news sent straight to your inbox.