Most Older People With Down Syndrome Have Dementia, Study Finds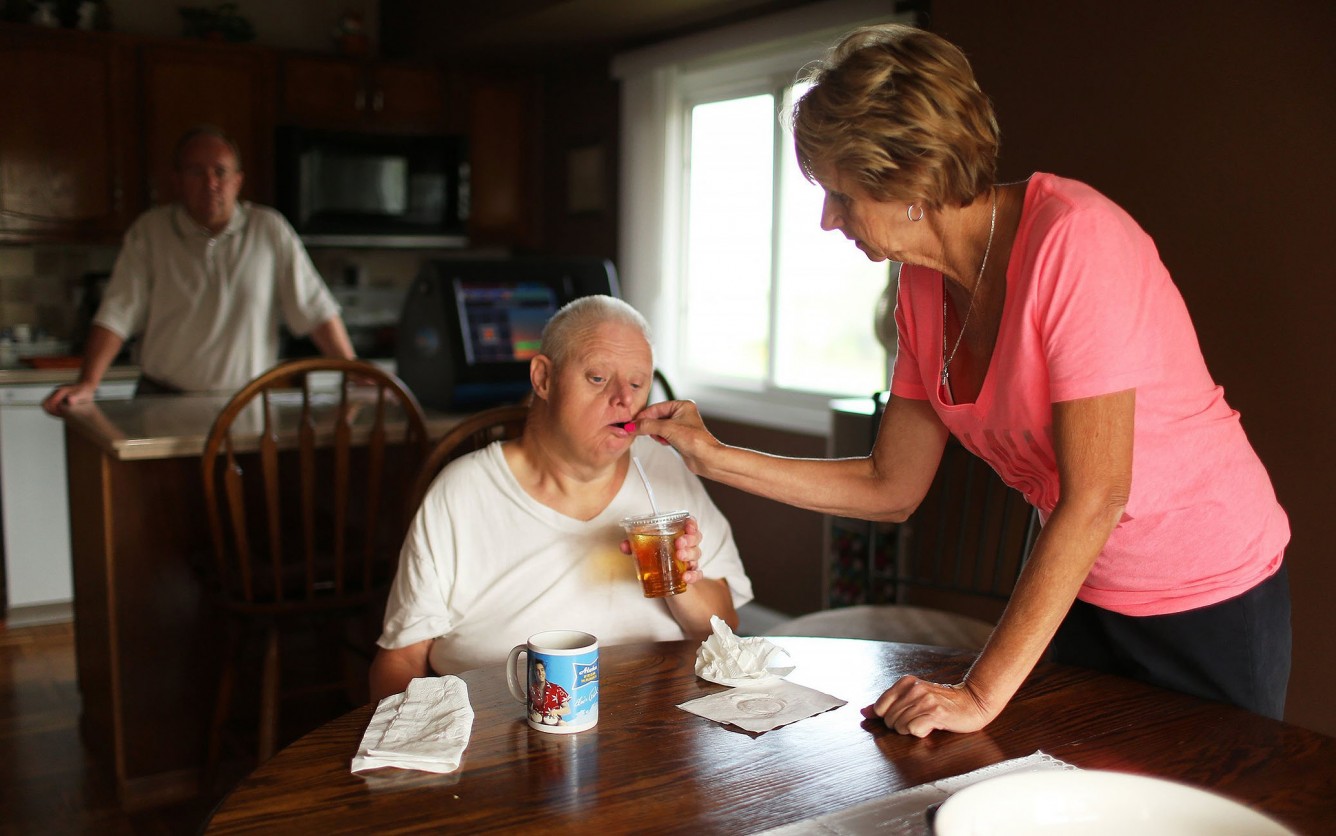 It's long been known that people with Down syndrome are more susceptible to Alzheimer's disease, but now a new study is quantifying just how common memory issues are in this population.
By age 55, three out of every five individuals with Down syndrome will be diagnosed with Alzheimer's disease or another neurodegenerative condition, according to research published online Monday in the journal JAMA Neurology.
Meanwhile, the study found that the odds of dementia are 40 percent for those ages 40 to 54.
Advertisement - Continue Reading Below
The findings are based on an analysis of Medicaid claims data from more than 2,900 adults with Down syndrome living in Wisconsin between 2008 and 2018.
Previous research looking at autopsies has found that the brains of almost all individuals with Down syndrome have signs of dementia by age 40. And, researchers have found an increased rate of Alzheimer's disease among those with the chromosomal disorder participating in clinical studies. But the new data offers a more real-world picture since it's not limited to individuals who chose to enroll in a study, according to those behind the new paper.
"People on Medicaid represent a more diverse population than those in studies conducted in research clinics, since only certain people can come into a research clinic," said Lauren Bishop, a professor at the University of Wisconsin-Madison School of Social Work and a senior author of the study.
Researchers indicated that having data is useful for policymakers and could help families plan better for the future. The findings suggest that much more needs to be done to address the needs of people with Down syndrome who are dealing with dementia and Alzheimer's disease, they said.
"While there is a lot of support and attention for the physical health of people with Down syndrome, right now we're not doing much for memory and cognitive function as people age," said Eric Rubenstein, a postdoctoral researcher at the University of Wisconsin-Madison Waisman Center who led the study. "We hope these population-level estimates raise awareness in the population with Down syndrome. As researchers and public health professionals, the prevalence and incidence data show us areas where we need to invest resources in services, treatment and research."
Read more stories like this one. Sign up for Disability Scoop's free email newsletter to get the latest developmental disability news sent straight to your inbox.