American Girl Introduces Doll With Disability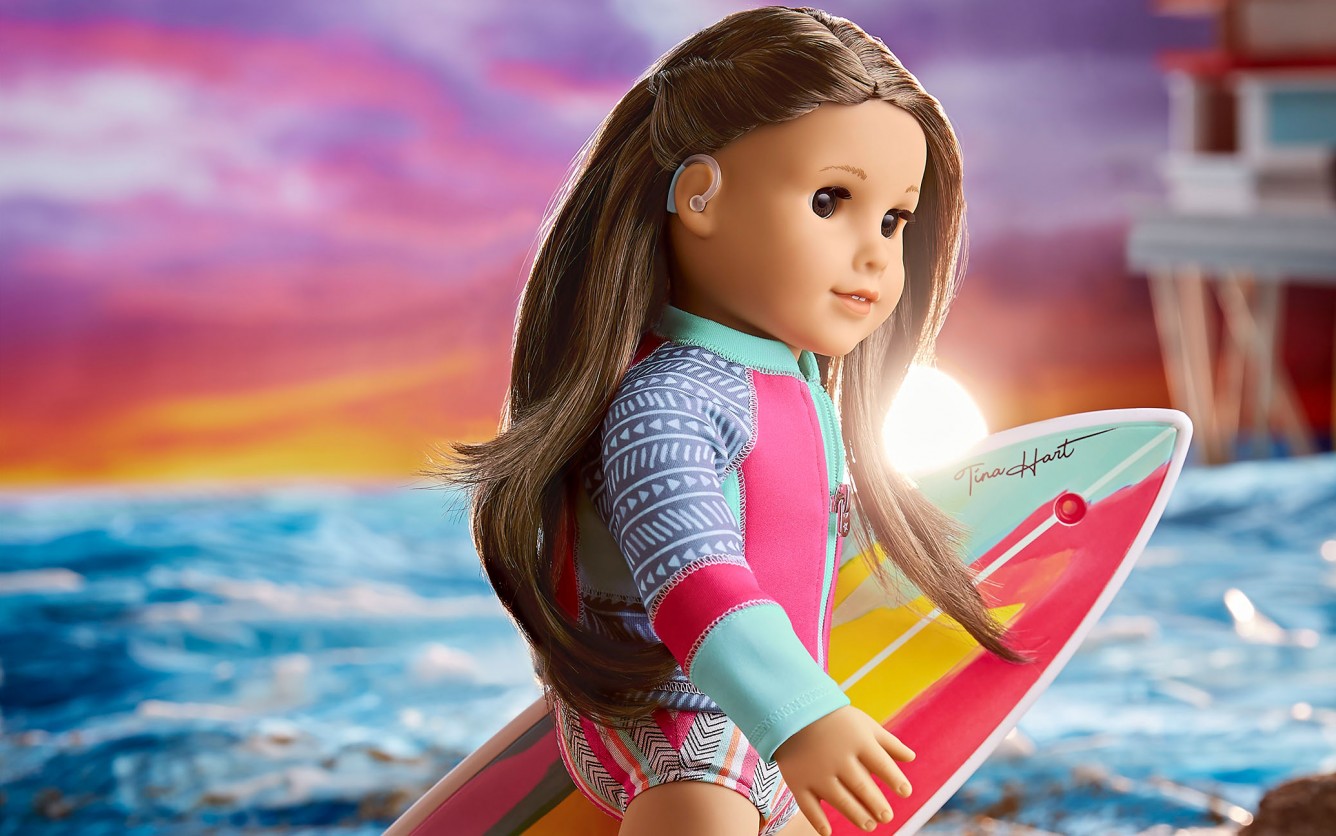 With a new doll, the iconic American Girl lineup is for the first time telling the story of a girl with a developmental disability.
The brand's 2020 Girl of the Year has congenital hearing loss. Named Joss Kendrick, the character is deaf in her left ear but can hear a little in her right ear using a hearing aid.
While American Girl has previously featured issues like stuttering and offered accessories including a wheelchair, hearing aids, service dogs and arm crutches, Joss is the brand's first character to have a physical disability as part of her story, according to Julie Parks, a spokeswoman for American Girl.
Advertisement - Continue Reading Below
"We've long offered dolls and accessories that speak to girls in a variety of circumstances and Joss is another great example of how we celebrate inclusivity," Parks said. "Having a character with a disability is something we know girls and moms were interested in reading about."
Parks noted that hearing loss is one of the most common disabilities, affecting about 15 percent of children ages 6 to 19.
Joss, who's from Huntington Beach, Calif., is into surfing and competitive cheer. American Girl said it worked with experts in hearing loss as well as surfing and competitive cheerleading to create Joss.
The doll is now available and comes with a removable hearing aid and, in the two books about her, Joss also uses some American Sign Language, the company said.
"We hope Joss's story will help broaden understanding and respect for people's differences, as well as spark conversations around the topic of hearing loss," Parks said.
The addition of Joss comes six years after a pair of Philadelphia-area sisters garnered more than 145,000 signatures on an online petition urging American Girl to add a doll with a disability. At the time, the company said no.
Read more stories like this one. Sign up for Disability Scoop's free email newsletter to get the latest developmental disability news sent straight to your inbox.