Children's Books Win Awards For Disability Storylines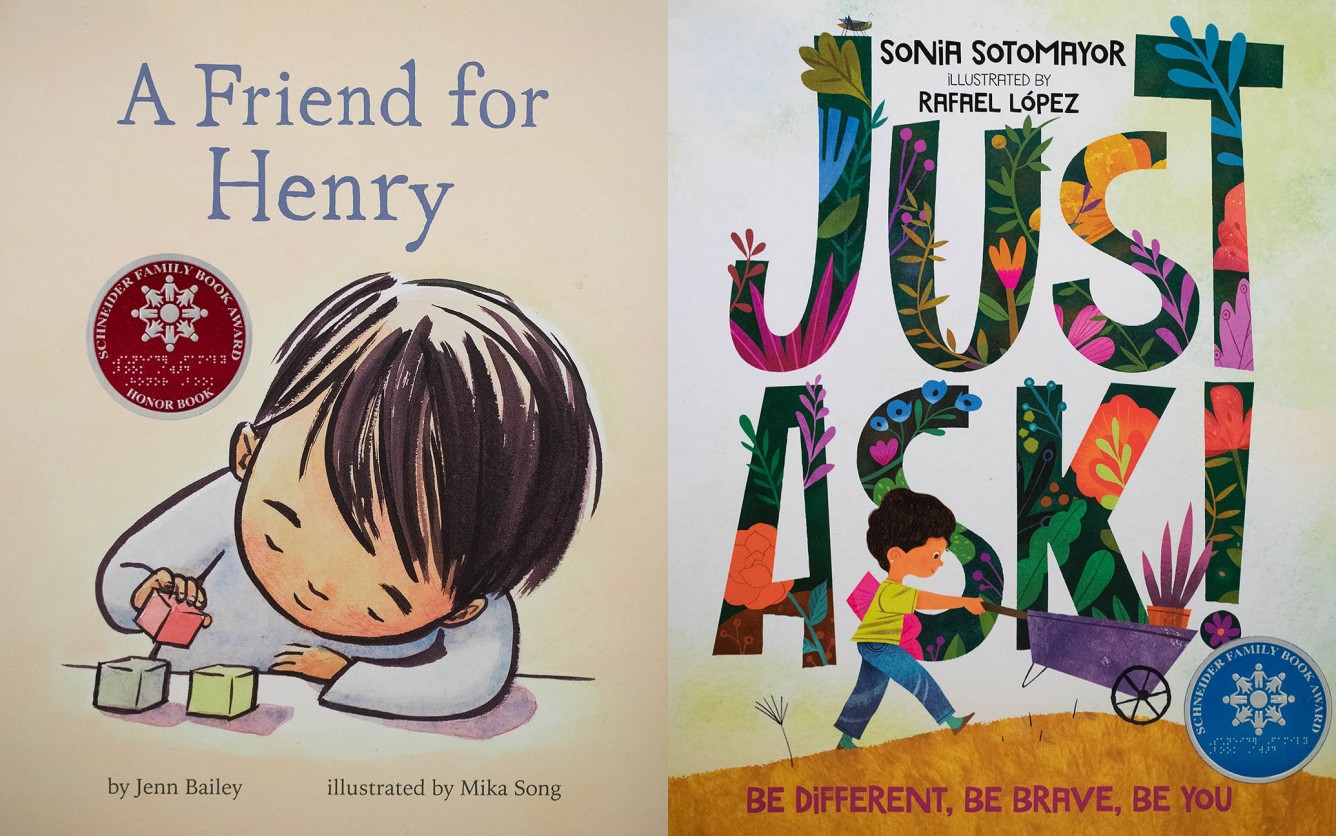 As the Newbery and Caldecott Medals call out the best new children's titles, several books are being honored for telling stories of those with autism and other disabilities.
The American Library Association named three winners and three honorees of its Schneider Family Book Awards late last month.
The awards, which recognize authors and illustrators for the portrayal of the disability experience, are given annually in three categories.
Advertisement - Continue Reading Below
The winner in the young children's group is U.S. Supreme Court Justice Sonia Sotomayor's book "Just Ask! Be Different, Be Brave, Be You," which shows kids that differences make us stronger. "A Friend for Henry" by Jenn Bailey — a story about friendship told from the perspective of a boy with autism — received the young children's honor title.
Meanwhile, Lynne Kelly's "A Song for a Whale" won in the middle grade category, which targets kids ages 9 to 13. The book tells of a 12-year-old who is deaf who goes on a quest to help a whale who can't communicate with other whales. "Each Tiny Spark" by Pablo Cartaya, which follows a daughter's experience as her father returns from a deployment, received the honor title in that category.
In the teen category, Karol Ruth Silverstein's "Cursed" won for telling the story of a girl with juvenile arthritis. And Alison Gervais' "The Silence Between Us" about a deaf teen who is adjusting to a high school where everyone else can hear received the honor title.
Winners of the Schneider Family Book Awards will each receive $5,000 and a framed plaque during the library association's annual conference in June in Chicago.
Read more stories like this one. Sign up for Disability Scoop's free email newsletter to get the latest developmental disability news sent straight to your inbox.