In First, Actor With Down Syndrome Presents At Oscars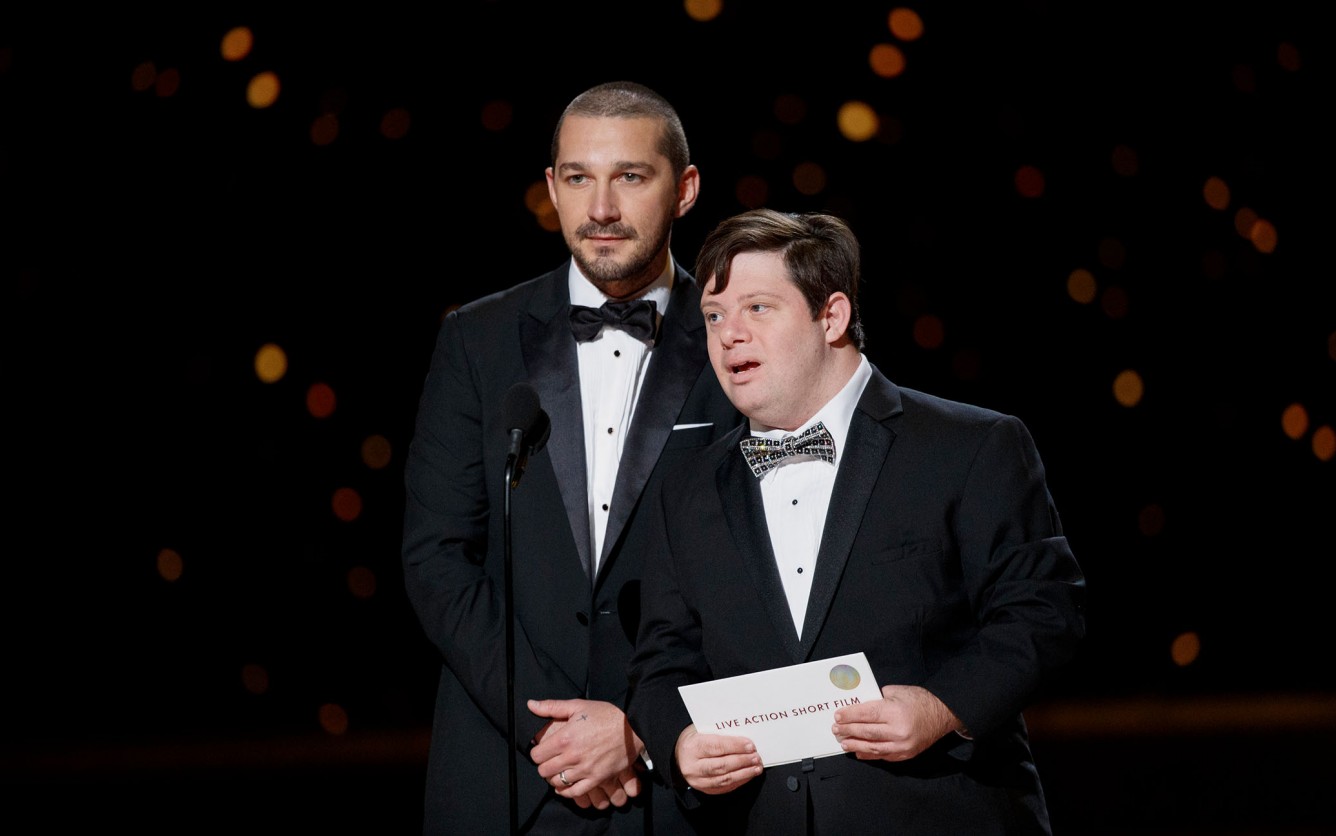 On Hollywood's biggest night of the year, an actor with Down syndrome joined the ranks of A-listers to present an Academy Award.
Zack Gottsagen, who has the chromosomal disorder, took the stage Sunday night to announce the Oscar for best live action short.
Gottsagen presented alongside Shia LaBeouf who co-starred with him in "The Peanut Butter Falcon," which came out last year. In the film, Gottsagen plays a man with Down syndrome who runs away from the nursing home where he lives to pursue his dream of becoming a professional wrestler. LaBeouf stars as an outlaw who's on the run and ends up traveling with Gottsagen's character.
Advertisement - Continue Reading Below
Gottsagen and LaBeouf have said that they became close friends off-screen while making the movie together.
Though "The Peanut Butter Falcon" did not score any Academy Award nominations, Gottsagen made history at the Oscars by being the first-ever presenter with Down syndrome.
Jay Ruderman, president of the Ruderman Family Foundation which advocates for disability inclusion, said the "award presentation marks a substantive step forward for both the Academy and the entertainment industry as a whole."
"For nearly a century, disability has been glaringly left out of the conversation on diversity in Hollywood," he said. "It is our sincere hope that this milestone serves as a springboard for greater inclusion in Hollywood, including through increased authentic casting of actors with disabilities in disability-based roles, and able-bodied based roles."
The appearance was not without controversy, however. Some on social media criticized LaBeouf for appearing to laugh when Gottsagen was slow to speak during the presentation.
LaBeouf also misspoke when he announced the Oscar winner, saying "The Neighbor's Widow" rather than the film's actual title, "The Neighbor's Window."
Read more stories like this one. Sign up for Disability Scoop's free email newsletter to get the latest developmental disability news sent straight to your inbox.