To Address DSP Shortage, Lawmakers Want Nationwide Head Count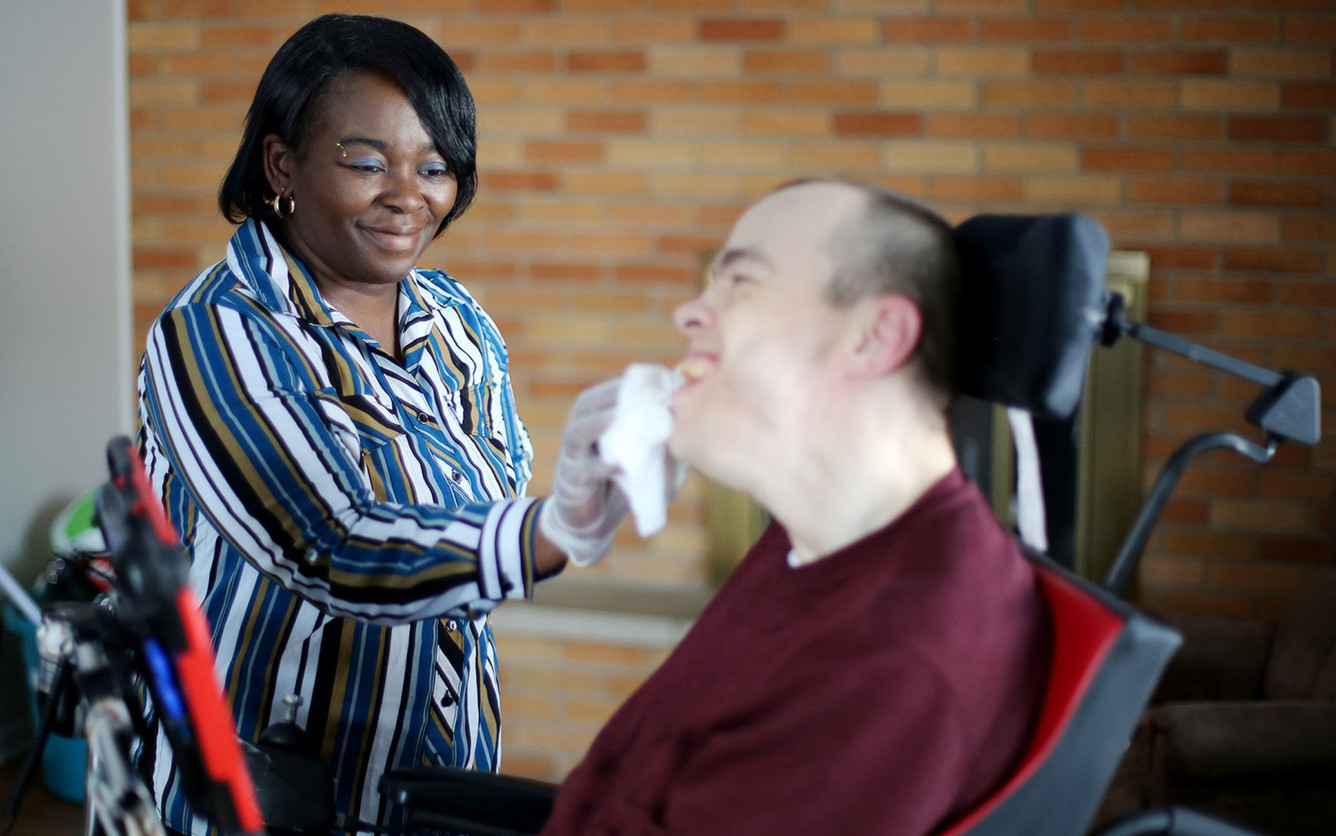 The federal government would track the number of direct support professionals for the first time ever under a new proposal designed to help address a shortage of workers to assist people with disabilities.
A bipartisan bill introduced in the U.S. Senate and House of Representatives on Monday would change the way that the government categorizes direct support professionals.
Currently, these workers are lumped in with home health care aides in the system used by the Bureau of Labor Statistics to monitor workforce trends. Advocates say that category is far too broad and leads to a lack of reliable information about how many people across the nation are employed as direct support professionals and where more are needed.
Advertisement - Continue Reading Below
The legislation known as the Recognizing the Role of Direct Support Professionals Act directs the White House Office of Management and Budget to create a new code in the federal Standard Occupational Classification system for "direct support personnel." That would include individuals who assist people with disabilities with activities of daily living and with services that allow them to live in the community, according to the bill.
With better data, lawmakers behind the measure indicated that federal and state governments would be able to identify shortages, report accurate turnover rates and determine where to target workforce training programs.
"As the mother of a son who experiences severe disabilities, I know firsthand what a difference direct support professionals can make in the lives of those that they work with," said Sen. Maggie Hassan, D-N.H., who introduced the measure and who has a son with cerebral palsy. "Our bipartisan legislation will help address this workforce shortage, and I will continue working across the aisle to ensure that people with disabilities have the support that they need to thrive."
In addition to Hassan, the bill is sponsored by Sens. Susan Collins, R-Maine, and Kirsten Gillibrand, D-N.Y. A companion bill led by Rep. Kathleen Rice, D-N.Y., was introduced in the House.
Read more stories like this one. Sign up for Disability Scoop's free email newsletter to get the latest developmental disability news sent straight to your inbox.