Disability Representation On TV Sees Signs Of Progress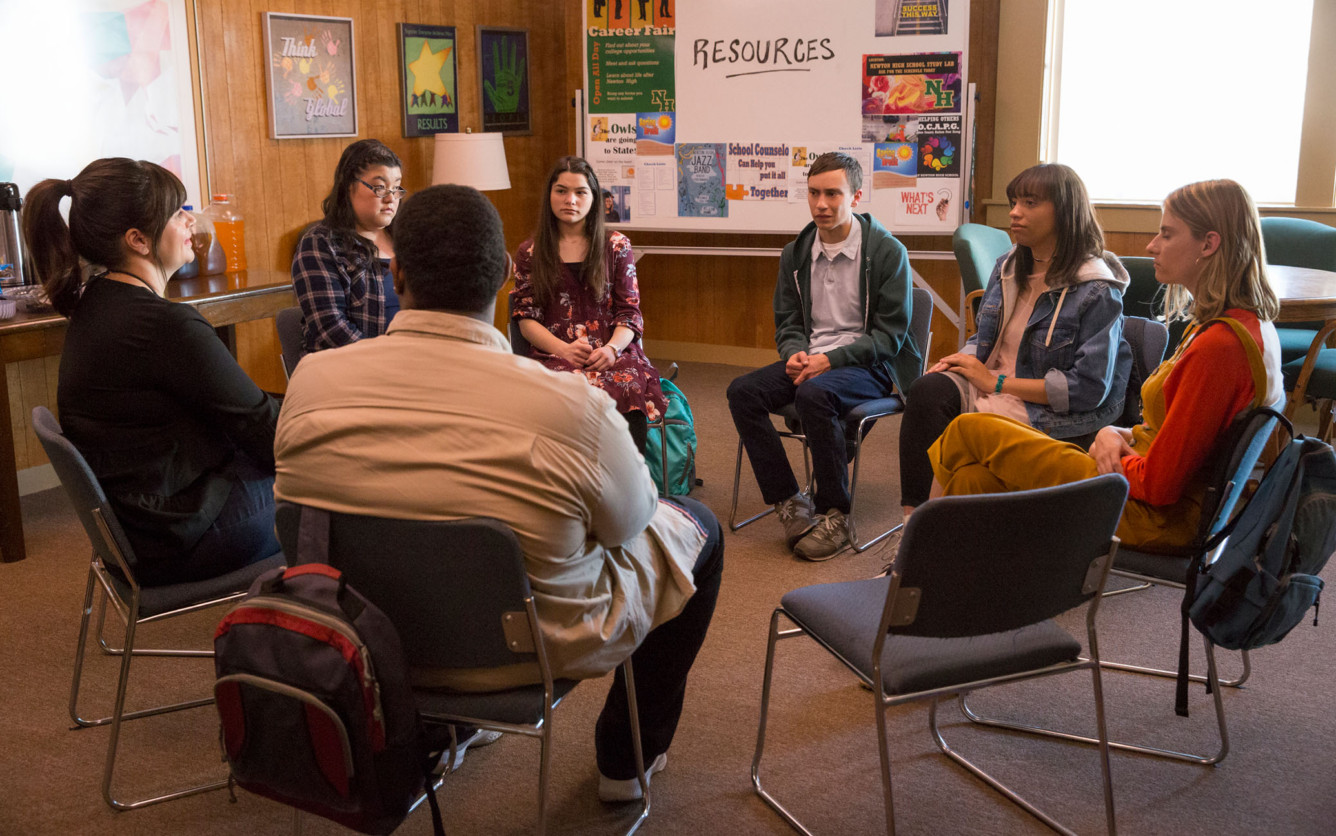 Television characters with disabilities are increasingly being played by actors who actually have the disabilities they're portraying, according to a new report.
Among top 10 Nielsen-rated television shows, 12 percent of all characters with disabilities in 2018 were depicted by actors with the same diagnoses in real life. By comparison, just 5 percent were authentically portrayed in 2016.
The tally comes from a white paper released recently by the Ruderman Family Foundation, which advocates for disability inclusion. The group looked at 284 shows across 37 networks and four streaming platforms in 2018 after conducting a similar review of 2016 shows.
Advertisement - Continue Reading Below
More than half of network shows and 42 percent of streaming shows included characters with disabilities in 2018, the report found. Over 50 percent had mental disabilities, a third had physical issues and the remainder had cognitive disabilities.
However, across all of the shows reviewed, just 56 characters with disabilities — or 21.6 percent — were depicted authentically, many of whom were on the same shows. And, nearly three quarters of actors with disabilities who were cast appeared in less than five episodes.
"While our findings indicate that the entertainment industry has indeed made some degree of progress on authentic casting over the past two years, disability remains glaringly absent from Hollywood's discourse on diversity," wrote Jay Ruderman, president of the foundation, in the report. "Even where disability is present in television and films, it is almost always portrayed as an undesired, depressing and limiting state. This misrepresentation influences public perception of disability and people with disabilities."
The Ruderman Family Foundation called out two shows — "Atypical" on Netflix and "This Close" on Sundance Now — for each including a large percentage of actors with disabilities. Even still, the report notes that the lead character on "Atypical" has autism, but is played by a typically-developing actor.
CBS led all of the networks in authentic casting, followed by NBC, according to the white paper.
Read more stories like this one. Sign up for Disability Scoop's free email newsletter to get the latest developmental disability news sent straight to your inbox.