Feds Weigh In On Special Ed, Medicaid Concerns Over Coronavirus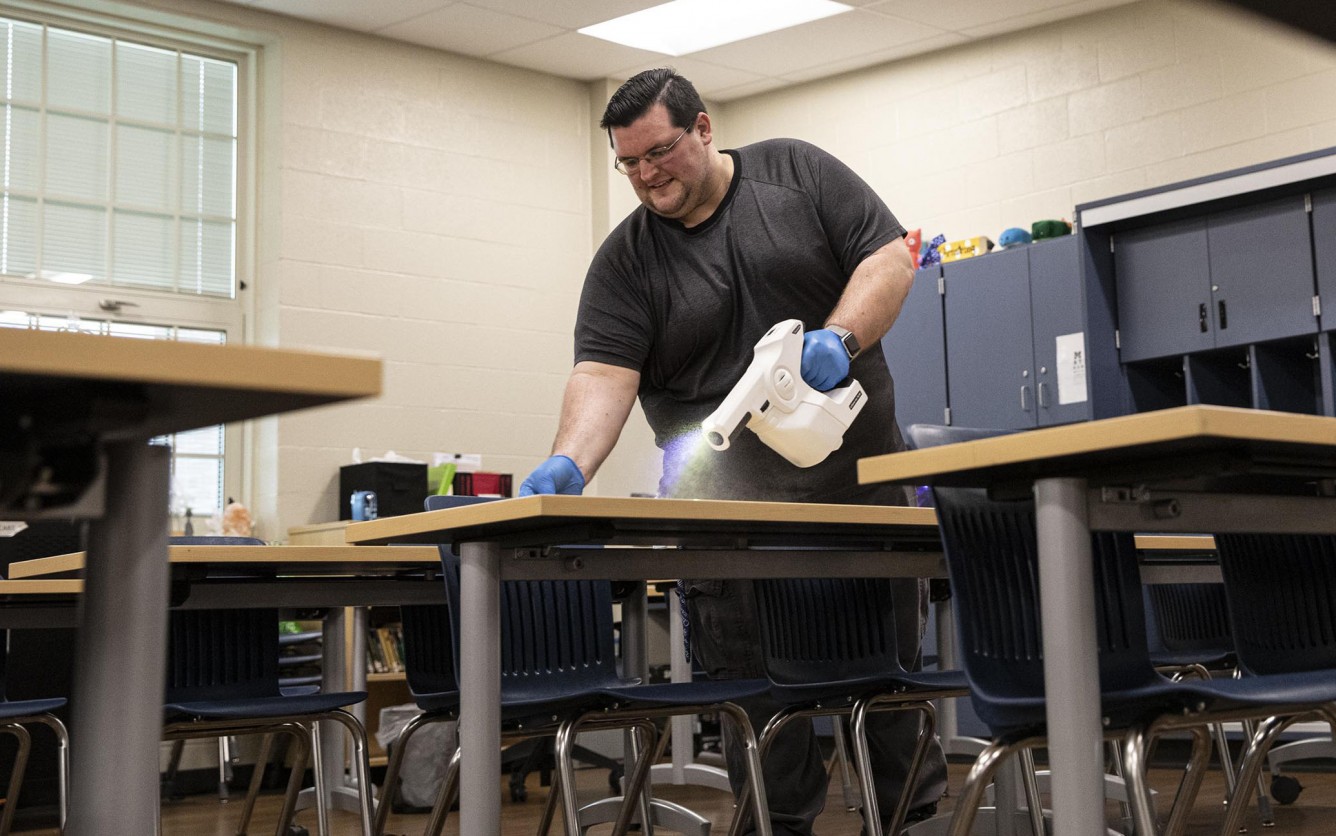 As coronavirus spreads across the U.S., federal officials are clarifying how schools and state Medicaid agencies should address the needs of those with disabilities.
The U.S. Department of Education and the Centers for Medicare and Medicaid Services each issued question-and-answer documents Thursday detailing how to continue serving students with disabilities and those receiving home- and community-based services, respectively.
The Education Department said that the Individuals with Disabilities Education Act and the Americans with Disabilities Act do not specify what should occur if schools are closed for an extended period of time, which is considered more than 10 consecutive days. However, schools should generally offer the same level of services to students with disabilities that they are providing to other children.
Advertisement - Continue Reading Below
"If (a school district) closes its schools to slow or stop the spread of COVID-19, and does not provide any educational services to the general student population, then (a school district) would not be required to provide services to students with disabilities during that same period of time," reads the nine-page Q&A from the Education Department. "If (a school district) continues to provide educational opportunities to the general student population during a school closure, the school must ensure that students with disabilities also have equal access to the same opportunities."
Individualized education program teams may incorporate distance learning in contingency plans for school closures, according to the Education Department. That could mean providing services at the child's home, at an alternate location, via an online platform or over the telephone.
In cases where schools remain open, but a child with a disability is absent because they have the coronavirus, the child's IEP team must assess if the student would benefit from homebound instruction, the guidance indicates.
Officials said that if children with disabilities miss out on special education for an extended period because of a closure or illness, compensatory services may be warranted.
Already, at least 10,600 schools across the country have announced plans to shut their doors due to the pandemic, according to Education Week.
The Education Department has been under pressure from lawmakers to weigh in on how schools should handle special education if they close and the agency had been at work on the guidance for nearly a week before it was issued Thursday afternoon.
"We are working closely with our interagency partners to provide state and local leaders the information they need to ensure the health and safety of their students and educators," said Secretary of Education Betsy DeVos. "We will continue to work alongside them and provide them the flexibilities they need in order to best support their communities."
Separate guidance from the Centers for Medicare and Medicaid Services also issued Thursday outlines what options state Medicaid agencies have.
In cases where people with disabilities receiving home- and community-based services are quarantined, family members already living with the individual can be paid to provide care, according to the frequently-asked-questions document. Medicaid beneficiaries may also qualify for meals delivered through Meals on Wheels, private duty nursing and higher pay for providers to account for the health risk involved.
"Access to Medicaid services provided in an individual's private home or group residential setting should not change because the beneficiary is quarantined," the guidance states.
For those with disabilities living in institutional settings who are quarantined, existing infection control policies would apply, CMS said.
Read more stories like this one. Sign up for Disability Scoop's free email newsletter to get the latest developmental disability news sent straight to your inbox.