Trump Administration Says Disability No Reason To Deny COVID-19 Care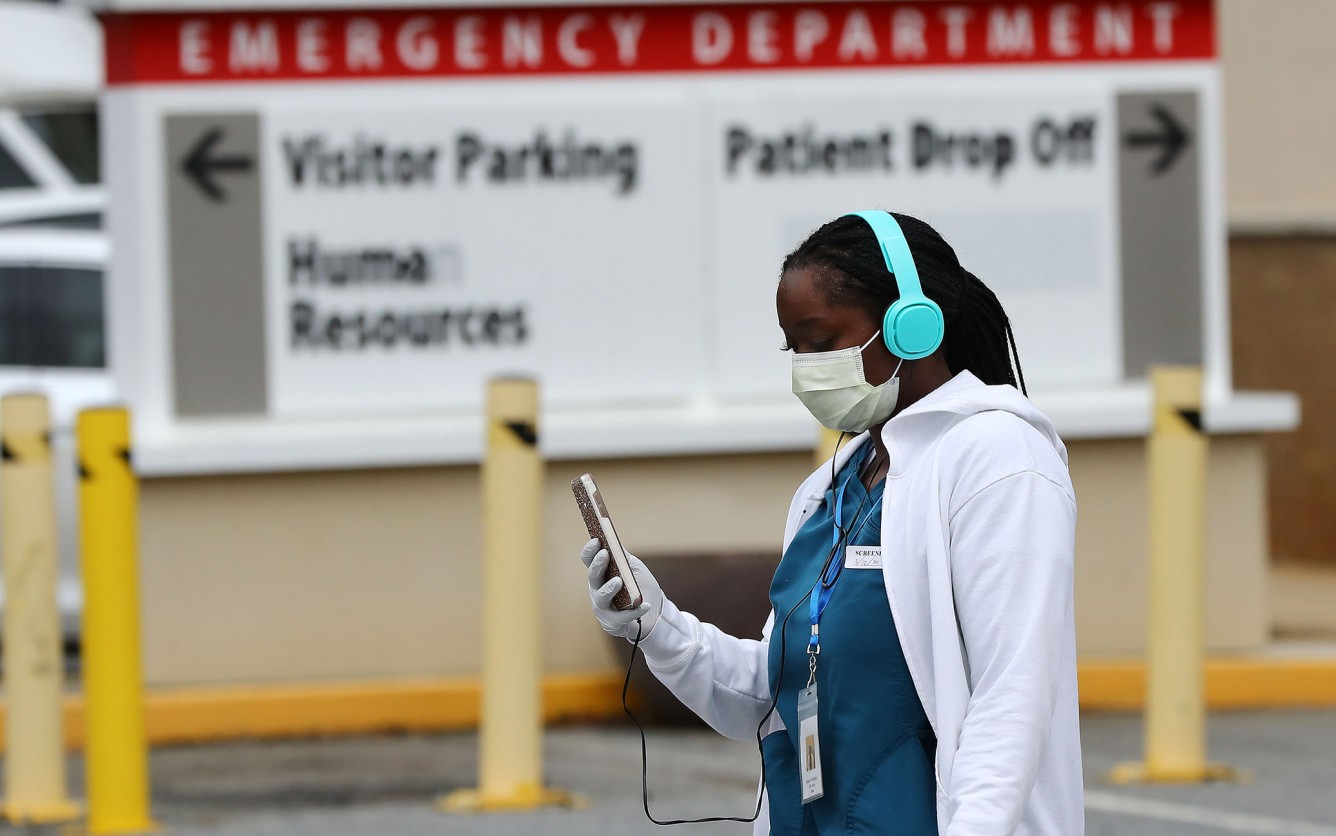 The Trump administration is warning states and health care providers not to discriminate against people with disabilities as coronavirus spreads.
In a bulletin issued Saturday, the U.S. Department of Health and Human Services' Office for Civil Rights said that the Americans with Disabilities Act, Section 504 of the Rehabilitation Act and other laws prohibiting discrimination in federally-funded health programs remain in effect.
"As such, persons with disabilities should not be denied medical care on the basis of stereotypes, assessments of quality of life, or judgments about a person's relative 'worth' based on the presence or absence of disabilities," reads the bulletin. "Decisions by covered entities concerning whether an individual is a candidate for treatment should be based on an individualized assessment of the patient based on the best available objective medical evidence."
Advertisement - Continue Reading Below
The six-page guidance document comes amid worries about how people with disabilities will fare as hospitals become overwhelmed by COVID-19 patients and may be forced to ration care.
Already, disability advocates lodged complaints with the HHS Office for Civil Rights last week about coronavirus response plans in Washington state, Alabama, Kansas and Tennessee that they claim would jeopardize people with disabilities. And, a group of 27 members of the House of Representatives and five senators wrote to Secretary of Health and Human Services Alex Azar and Attorney General William Barr urging them to clarify to states that "existing disability nondiscrimination laws are not waiveable during the outbreak."
The civil rights office said that existing laws and regulations bar discrimination based on race, color, national origin, disability, age and sex as well as exercise of conscience and religion, but in the current pandemic the office is "particularly focused" on ensuring that people with disabilities aren't discriminated against.
"Our civil rights laws protect the equal dignity of every human life from ruthless utilitarianism," said Roger Severino, director of the HHS Office for Civil Rights. "Persons with disabilities, with limited English skills and older persons should not be put at the end of the line for health care during emergencies."
Read more stories like this one. Sign up for Disability Scoop's free email newsletter to get the latest developmental disability news sent straight to your inbox.