Trump Administration Faces Pressure To Help Disability Service Providers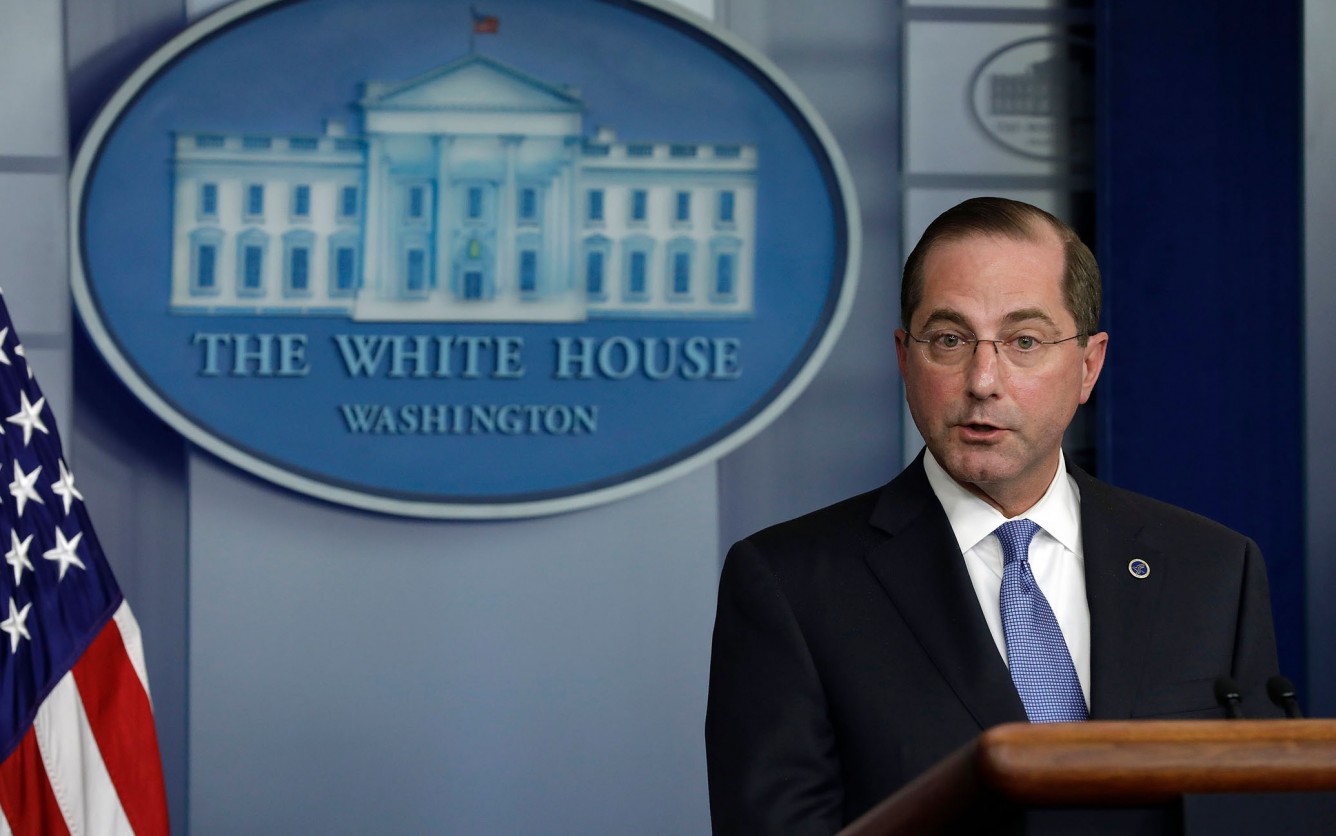 Members of Congress are asking the Trump administration why federal money isn't flowing to help disability providers and others funded by Medicaid who have been walloped by the pandemic.
Starting in March, lawmakers set aside $175 billion to assist health care providers as part of a pair of coronavirus relief bills. However, while disability advocates say billions from what's known as the Public Health and Social Services Emergency Fund have been distributed, hardly any has been directed toward providers funded primarily by Medicaid.
The lack of federal aid is hitting agencies supporting people with developmental disabilities across the country especially hard, according to the American Network of Community Options and Resources, or ANCOR, a national trade group representing disability service providers.
Advertisement - Continue Reading Below
Such providers are largely funded by Medicaid and they have seen sharp drops in revenue because they have not been able to offer day programs and other services during the pandemic. Meanwhile, providers have faced increased costs for staffing, personal protective equipment and other needs as a result of COVID-19.
A recent ANCOR survey of 689 organizations that support people with intellectual and developmental disabilities found that more than half only had enough cash on hand to continue providing services for another five or six weeks.
Now, the Republican and Democratic leaders of the U.S. Senate and House of Representatives committees charged with overseeing Medicaid are asking for answers from the Department of Health and Human Services.
"We are concerned that the delay in disbursing funds from the Public Health and Social Services Emergency Fund (PHSSEF) for Medicaid-dependent providers could result in long term financial hardship for providers who serve some of our most vulnerable populations," wrote Sens. Chuck Grassley, R-Iowa, and Ron Wyden, D-Ore., as well as Reps. Frank Pallone, D-N.J., and Greg Walden, R-Ore., in a letter this week to HHS Secretary Alex Azar.
"We must not let their financial insolvency due to the COVID-19 pandemic threaten access to essential care for these individuals," the letter states.
The lawmakers said they want to see a "dedicated distribution from the PHSSEF for providers who rely on Medicaid." They're asking Azar for details about his agency's timeline and plan to make that happen and they want information about why it's taking so long to provide meaningful help to Medicaid providers.
A spokesperson from HHS said the agency is working to distribute funds in a manner that's "fast, fair, simple and transparent," noting that more than $65 billion was issued within 60 days.
"We will continue to balance the need to distribute funds quickly and fairly across all recipients with the need to make sure relief funds help those most in need," the spokesperson said.
The agency has also been urged by the National Governors Association to allocate funding toward those serving Medicaid beneficiaries.
Barbara Merrill, chief executive officer at ANCOR, called the federal lawmakers' letter the "sharpest indictment yet of the administration's ongoing delays."
"Medicaid programs and the people who rely on them can no longer afford to wait," she said.
Read more stories like this one. Sign up for Disability Scoop's free email newsletter to get the latest developmental disability news sent straight to your inbox.