Schools Have Struggled To Fulfill IEPs Amid Pandemic, Government Report Finds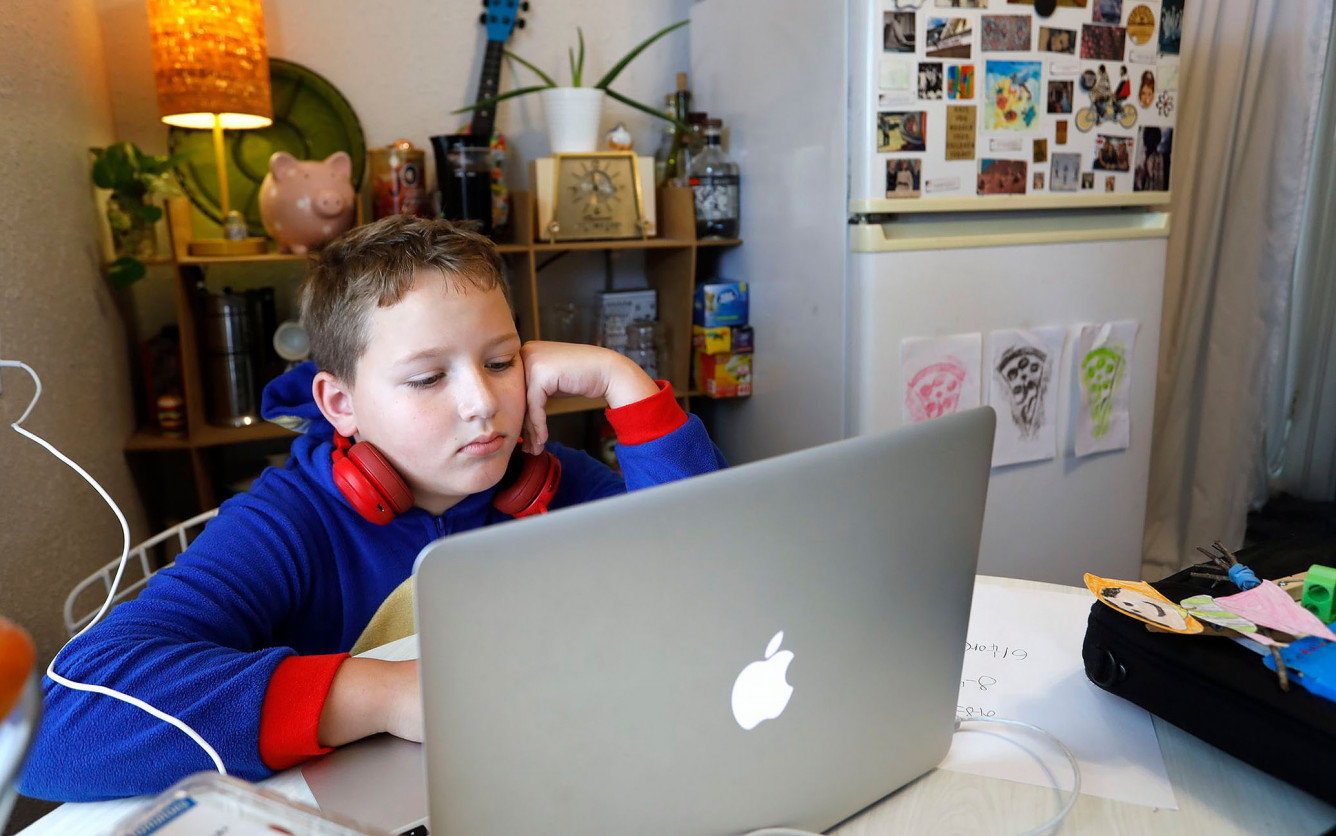 Government investigators are offering up some of the first details about how schools fared in addressing the needs of students with disabilities when they shuttered at the start of the pandemic.
A report out this month from the Government Accountability Office dives into how schools managed special education and services for English learners during the switch to distance learning in the spring of the 2019-2020 academic year, finding that by and large, they struggled.
The investigation was conducted as part of GAO's oversight responsibilities under the CARES Act, a federal COVID-19 relief package passed earlier this year.
Advertisement - Continue Reading Below
For the report, government investigators reviewed distance learning plans from 15 school districts that have high proportions of either students with disabilities or English learners. Officials with four of the districts were interviewed as were advocates, researchers and representatives from national organizations of school administrators and other service providers.
"The rapid shift to distance learning in spring 2020, after nearly all U.S. school buildings were closed to prevent the spread of the virus, laid bare both the logistical and instructional challenges of educating students via distance learning, particularly certain subgroups of students with additional needs, such as English learners and students with disabilities," wrote Jacqueline M. Nowicki, director of education, workforce and income security issues at GAO, and her colleagues in the report.
Investigators found that "a variety of factors complicated the delivery of special education services during distance learning." In particular, the broad range of needs among students with disabilities as well as the variety of services called for in their individualized education programs posed a significant challenge. What's more, the ability of parents and caregivers to help students with disabilities played a role.
"Delivering related services — such as occupational therapy, physical therapy or speech therapy — for students with complex needs was particularly difficult to do remotely," GAO noted.
School officials told investigators that they were able to meet some of the challenges by altering instruction, having virtual meetings with parents and promoting more collaboration between educators and with families. In some cases, they said that children's goals and services were modified through temporary distance learning plans.
Some changes, like the use of virtual meetings, could continue even when children return to in-person classes, GAO said.
In the interim, advocates told government investigators that "providing students with the services they need remains an ongoing challenge."
Read more stories like this one. Sign up for Disability Scoop's free email newsletter to get the latest developmental disability news sent straight to your inbox.