Biden Signs Stimulus Bill Sending Funds To Disability Community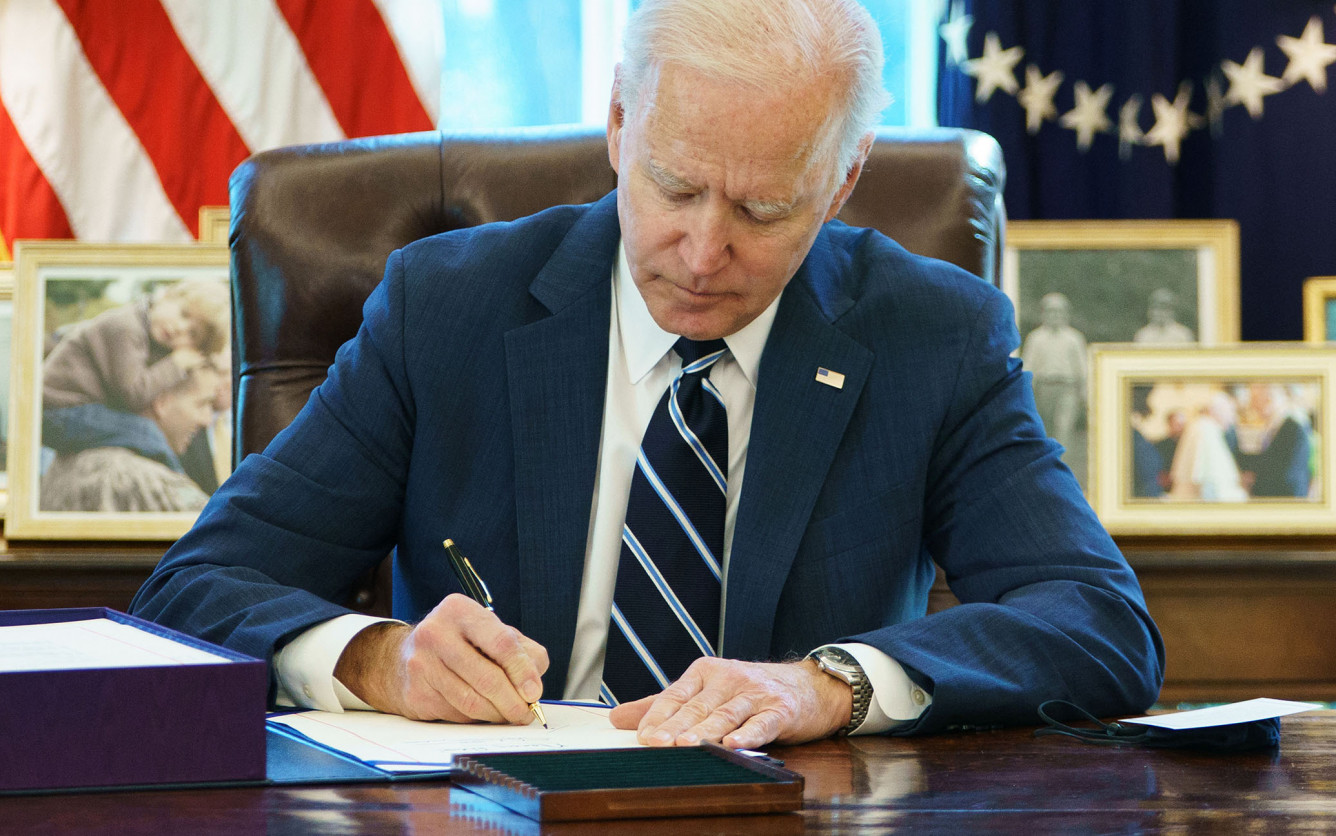 President Joe Biden signed a massive pandemic relief package sending billions to special education and home- and community-based services and providing stimulus payments for many with disabilities who haven't previously qualified.
The $1.9 trillion American Rescue Plan signed Thursday provides the first major investment since the start of the COVID-19 pandemic a year ago in the hard-hit disability services system.
The legislation includes $12.67 billion for Medicaid home- and community-based services over the next year. The funding will go to states in the form of a 10% rise in the federal government's share of spending on the program starting in April and extending through March 2022.
Advertisement - Continue Reading Below
States are expected to have significant discretion in how the extra dollars are used, advocates say. The funds could go toward helping people with disabilities come off of waiting lists for services, increasing pay for direct support professionals or helping programs reopen safely, among other options.
"During this pandemic, the disability community has suffered a huge loss of life and tragically high rates of COVID-19 infection. Many people with disabilities who lack access to critical home- and community-based services have been relegated to institutions and group care settings where the virus has spread rapidly, and they've been exposed to dangerous outbreaks," said U.S. Sen. Patty Murray, D-Wash., who helped secure the extra funding. "None of this is acceptable, which is why the American Rescue Plan provides resources for home- and community-based services and supports the workforce that provides this important care."
Disability advocates have been begging for the infusion of cash since last spring when the pandemic forced providers to shutter programs resulting in reduced revenue at the same time that a myriad of new expenses emerged for personal protective equipment, COVID-19 testing, cleaning supplies and other items.
"After almost a full year of leaving the most urgent needs of people with intellectual and developmental disabilities out of relief legislation, members of Congress are finally providing the resources necessary for people with disabilities to live safely, in the community, with the support they need," said Peter Berns, chief executive officer at The Arc. "This funding is desperately needed by the systems, providers and workforce that support people with disabilities."
The new law will also put cash into the pockets of more people with disabilities. It includes $1,400 direct payments to individuals earning less than $75,000 per year, with phased amounts for those making up to $80,000 annually.
For the first time since the pandemic began, adults with disabilities who are considered dependents for tax purposes will qualify for the checks.
Separately, the legislation includes $2.5 billion in funding for services provided to school-age students in special education, $200 million to support preschoolers with disabilities and $250 million for infants and toddlers served under the Individuals with Disabilities Education Act.
More broadly, the stimulus package contains money for COVID-19 testing and vaccine distribution, funding to support state and local governments and much more.
Now, attention will turn to the states, which will play a major role in determining how funds for disability services will be allocated, said Barbara Merrill, CEO of the American Network of Community Options and Resources, or ANCOR, which represents disability services providers across the nation.
"What happens next at the state level matters greatly," Merrill said. "It will be critical for states to use the additional HCBS funding to address providers' most pressing needs and to ensure the continuation of quality services. Whether it's continuing retainer payments to ensure closed programs can reopen, or payments to address extraordinarily high direct support staff turnover, we urge providers and other stakeholders to begin advocating immediately at the state level to ensure congressional intent is carried out at the state level by addressing these priorities."
Read more stories like this one. Sign up for Disability Scoop's free email newsletter to get the latest developmental disability news sent straight to your inbox.