How Biden's Families Plan Impacts People With Disabilities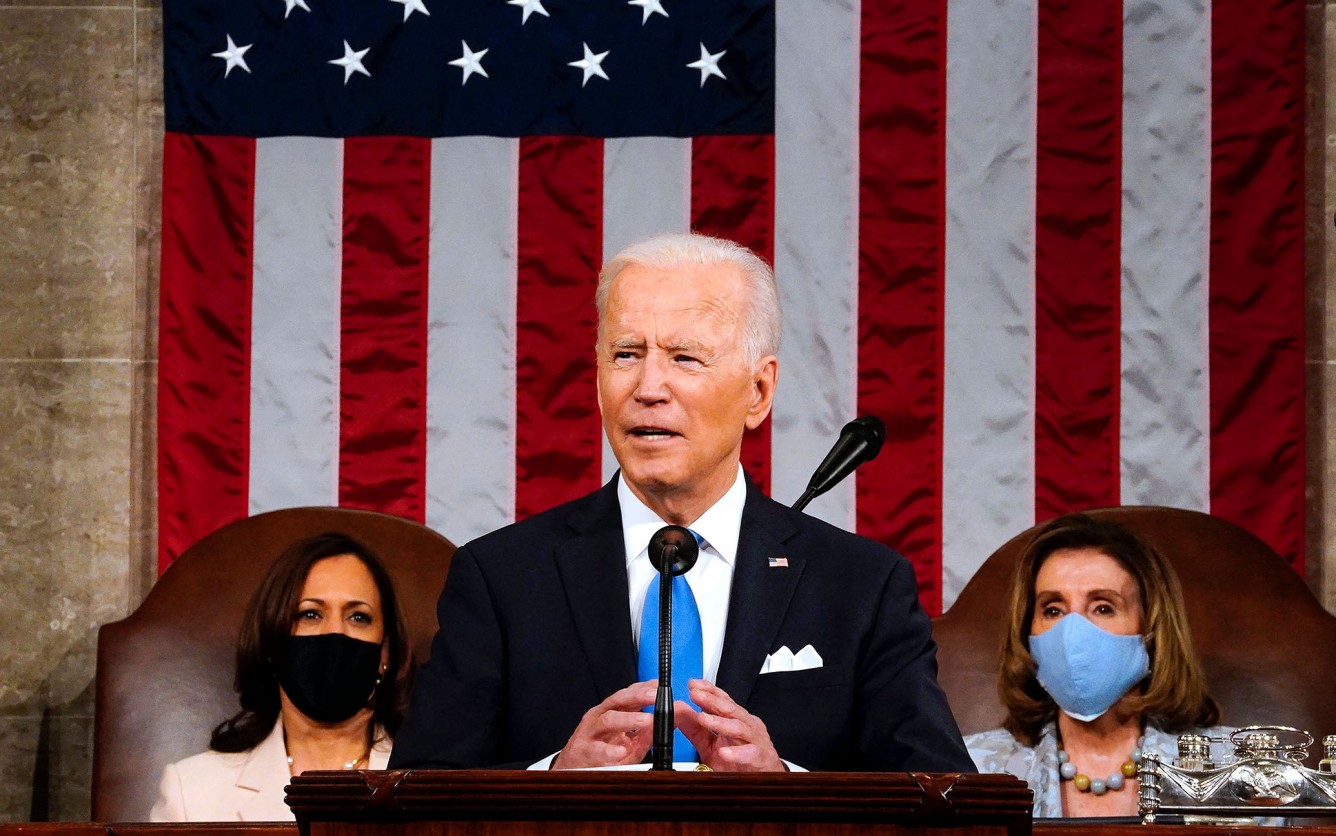 President Joe Biden's $1.8 trillion American Families Plan would establish a federal paid leave program and boost child care and special education, but the proposal falls short on modernizing Supplemental Security Income.
Biden laid out the sweeping plan to expand access to education and child care during his first address to a joint session of Congress this week. The president called the proposal a "once-in-a-generation investment in our families and our children."
The plan would provide up to 12 weeks of paid family and medical leave to workers. Biden also wants Congress to pass the Healthy Families Act, which would require employers to give workers the opportunity to accrue seven days of paid sick leave annually, which could be used to care for a family member with a disability, among other things.
Advertisement - Continue Reading Below
Paid leave is something that disability advocates have long sought for both family caregivers and workers with disabilities themselves.
"As we saw even more during the pandemic, family caregivers fill in the gaps in care — be it filling in for a sick direct support professional or providing care while people with developmental disabilities are on waiting lists for services or any of the millions of other tasks," said Bethany Lilly, senior director of income policy at The Arc. "Paid leave enables them to take the time they need so they don't have to choose between their job and being there for their loved ones. It's also extremely important for workers with disabilities who might need to take medical leave to address aspects of their disability or new diagnoses."
In addition to paid leave, the American Families Plan seeks to provide two years of preschool to all children and to dramatically expand access to child care by making it affordable to more families. As part of the effort, child care providers would receive extra money to cover the "true cost" of providing quality care, one hallmark of which is offering an environment that is inclusive of children with disabilities, the White House said.
Biden's proposal would also commit $900 million for the development of special education teachers and invest $1.6 billion to provide current teachers with the opportunity to gain certifications in high demand areas like special education.
The investments would be paid for by raising taxes for wealthy Americans, Biden said.
Despite pressure from dozens of federal lawmakers, Biden's plan makes no mention of changes to the SSI program. A bicameral letter earlier this month had urged the administration to call for increasing SSI benefits, raising the asset limit for beneficiaries and eliminating the program's marriage penalty within the American Families Plan.
The latest proposal is considered part two of Biden's American Jobs Plan, a broad initiative the president unveiled in March to improve the nation's infrastructure. In addition to funding bridges and roads, that plan would pump $400 billion into Medicaid home- and community-based services with an eye toward getting people with disabilities off waiting lists.
Read more stories like this one. Sign up for Disability Scoop's free email newsletter to get the latest developmental disability news sent straight to your inbox.