Apple's iPad Gets Assistive Technology Boost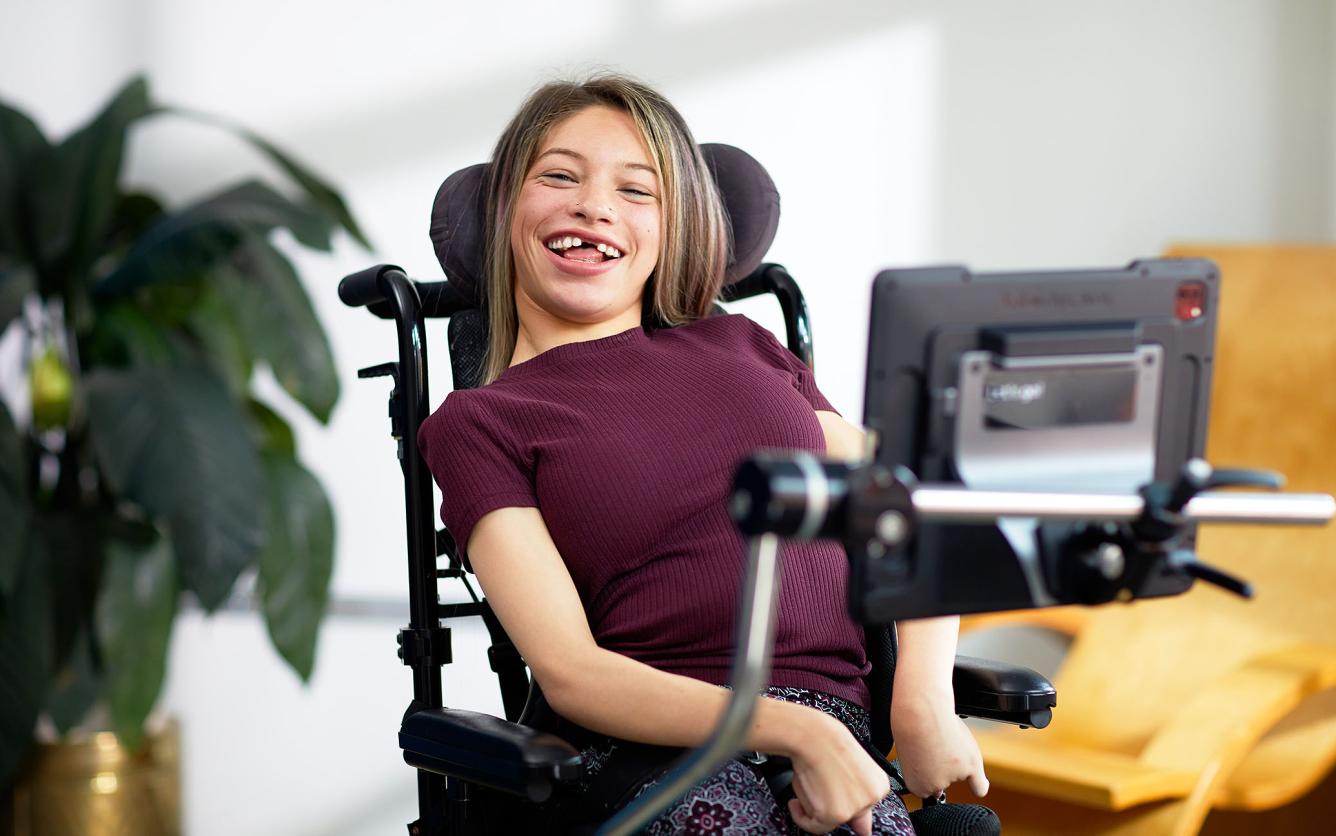 Through a partnership with a venerable name in the world of assistive technology, people with disabilities can now control Apple's iPad using nothing more than their eyes.
Tobii Dynavox said this week that it is launching an add-on device that will bring its eye-tracking technology to the iPad.
Known as the TD Pilot, the certified Apple accessory attaches to a standard iPad to seamlessly integrate eye-tracking capabilities into all of the typical features of the tablet. In addition, TD Pilot includes TD Talk, an eye-controlled app to generate speech, as well as TD Snap, which offers symbols for users to select in order to communicate.
Advertisement - Continue Reading Below
TD Pilot offers powerful speakers, an extended battery, an "ultra-rugged design" and can be mounted to a wheelchair, Tobii Dynavox said. The eye-gaze technology works even in bright light outside and there is a partner window on the backside of the device so that words written out using eye gaze can be seen by others a user is communicating with.
"We are excited that people who need this technology will have the opportunity to control iPad using just their eyes," said Sarah Herrlinger, Apple's senior director of global accessibility policy and initiatives. "At Apple, we build foundational technology, including support for eye tracking, into our operating systems to make them accessible, and we're thrilled that Tobii Dynavox's TD Pilot is leveraging that to enable people with disabilities to pursue their passions."
TD Pilot is a medically certified device meaning that it is available by prescription and can be paid for by health insurance.
Tobii Dynavox has long offered its eye-gaze technology through Windows-compatible devices, but this is the company's first foray into Apple products.
Another company called Skyle also offers eye tracking for iPad.
Read more stories like this one. Sign up for Disability Scoop's free email newsletter to get the latest developmental disability news sent straight to your inbox.