CVS Backs Housing For People With Developmental Disabilities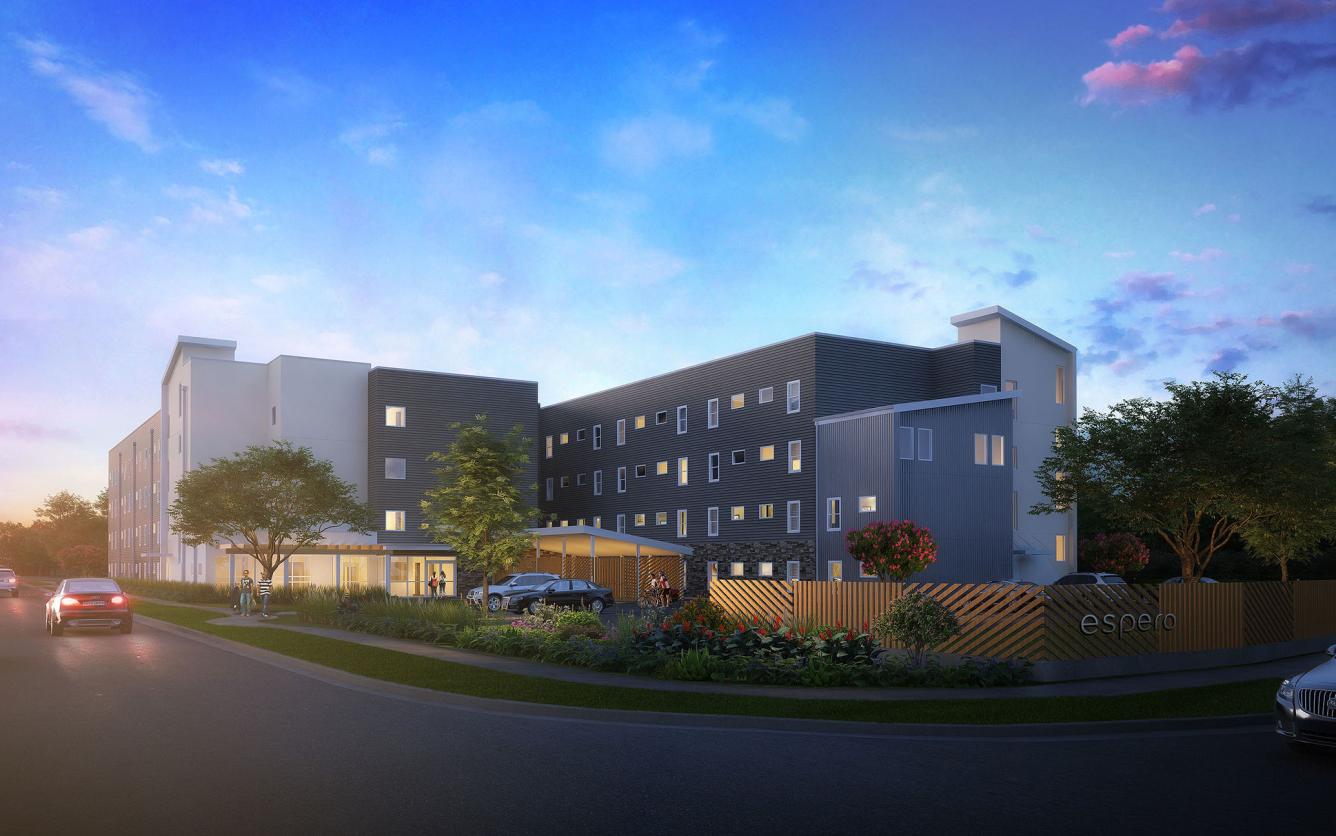 CVS is committing millions of dollars toward housing for people with developmental disabilities and other underserved groups.
The company said recently that it will invest $11.6 million to develop an apartment complex that will offer 171 units for "those who are homeless or at risk of becoming homeless, persons with physical, intellectual, and/or developmental disabilities, and youth aging out of foster care." The move is part of a commitment to "address racial inequity and social determinants of health in underserved communities," CVS said.
The complex of studio apartments known as Espero Austin at Rutland will be located in Austin, Texas and will include a fitness center, community room, bicycle parking and other amenities. CVS said it is working with Caritas of Austin, The Vecino Group and the Austin Housing Finance Corporation to build the new housing. Funding is also coming from the City of Austin and the Texas Department of Housing and Community Affairs.
Advertisement - Continue Reading Below
Residents of the apartment complex will receive evidence-based support from social service professionals and peer support specialists at no cost. Services will include education, employment assistance, food and help connecting with mental and physical health resources, CVS said.
"When people have access to high-quality, affordable housing, it puts them in a better position to take care of their health and manage chronic disease," said David Casey, senior vice president and chief diversity officer at CVS Health. "As part of our commitment to address social justice and racial inequity, we're addressing social determinants of health at the community level, which is where we can make a meaningful and lasting impact."
CVS is not the first company to financially back a housing development for people with developmental disabilities. Both Apple and Google have invested money in similar projects in recent years.
Read more stories like this one. Sign up for Disability Scoop's free email newsletter to get the latest developmental disability news sent straight to your inbox.