CDC Director Apologizes To Disability Advocates For 'Hurtful' Comments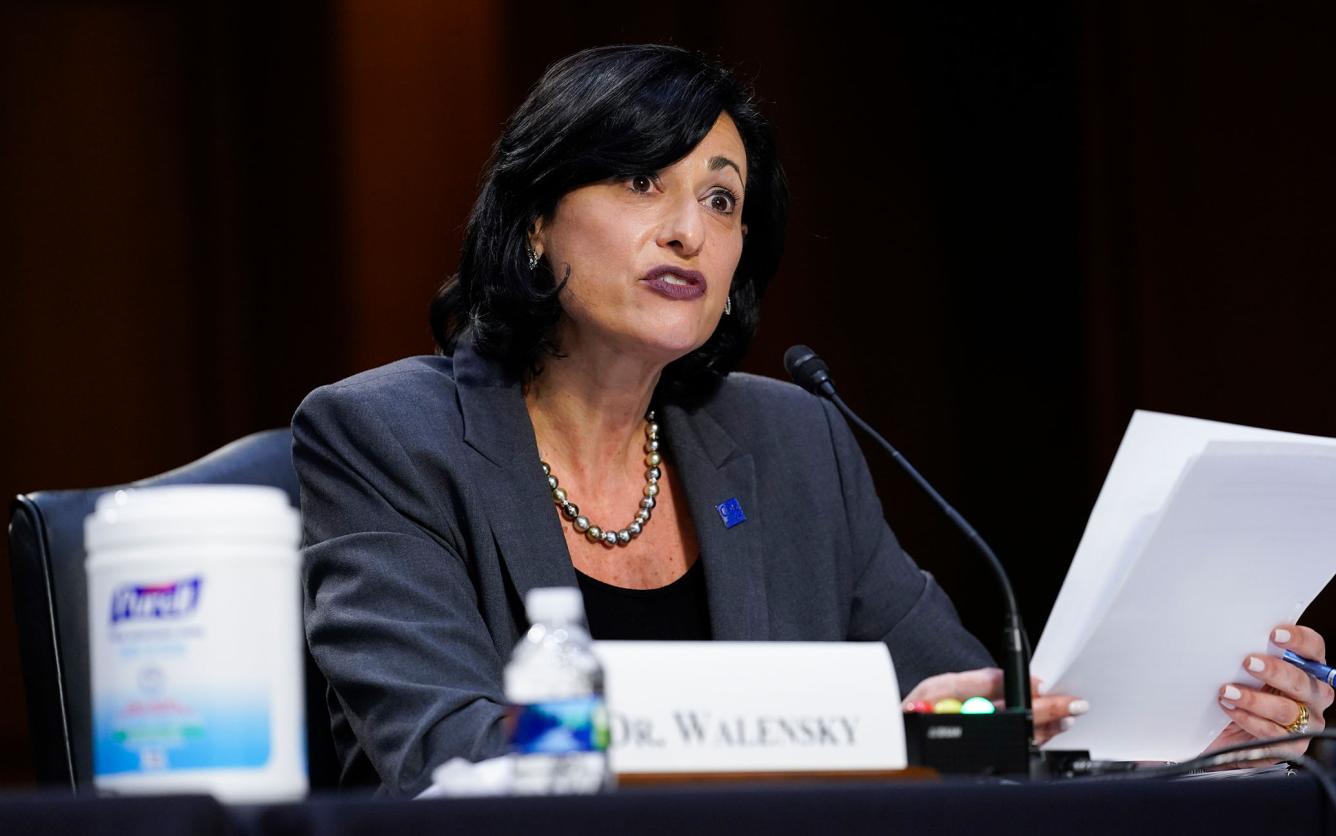 Centers for Disease Control and Prevention Director Rochelle Walensky apologized to disability advocates after calling it "encouraging" that most vaccinated individuals who have died from COVID-19 "were unwell to begin with," but they say the CDC needs to do more.
Walensky drew ire from many with disabilities after an appearance earlier this month on ABC's "Good Morning America" where she discussed a new study looking at the effectiveness of COVID-19 vaccines.
"The overwhelming number of deaths, over 75%, occurred in people who had at least four comorbidities, so really these are people who were unwell to begin with, and yes, really encouraging news in the context of omicron," Walensky said during the appearance. "We're really encouraged by these results."
Advertisement - Continue Reading Below
Individuals with comorbidities like Walensky described, however, are people with disabilities and their lives and the risks presented to them by COVID-19 shouldn't be dismissed, disability advocates say.
The CDC director's remarks spurred an uproar on social media and led nearly 150 disability advocacy groups to sign a letter to Walensky demanding an apology and calling for policy changes. Specifically, the letter says that the CDC should factor the impacts on those most at risk in decisions about COVID-19 isolation guidance and that the agency should ensure that recommendations and response efforts generally are inclusive of people with disabilities.
"Describing the deaths of people with four or more comorbidities as 'encouraging' because they were 'unwell to begin with' encapsulates the exact problem that we, people with disabilities and our family members and allies, have faced the entire pandemic: The public health response to COVID-19 has treated people with disabilities as disposable," reads the letter. "The CDC is not the only agency that has failed to address the needs of people with disabilities during the pandemic, but your comments highlighted a trend of long-standing policy failures that have slowly eroded the trust of the people with disabilities in the pandemic response."
The angry reaction to Walensky's comments is the culmination of long-running concerns from advocates that the needs of people with disabilities during the pandemic have been all but ignored by the federal government. Bethany Lilly with The Arc said that previous outreach to the CDC director from disability advocates regarding access to vaccines and boosters, for example, did not garner a response.
Walensky met with representatives from The Arc, the Autistic Self Advocacy Network, the American Association of People with Disabilities and seven other organizations Friday afternoon to apologize for what the CDC described as a "hurtful, yet unintentional, statement pertaining to COVID-19 deaths and comorbidities." The CDC said that Walensky also committed to regular meetings between senior leaders at the agency and disability groups.
Now, advocates say they want a public apology from Walensky as well and they're looking for the agency to follow through on policy changes that reflect their concerns.
Maria Town, president and CEO of the American Association of People with Disabilities, called the dialogue with Walensky "long overdue."
"I do hope this is a turning point," Town said.
Read more stories like this one. Sign up for Disability Scoop's free email newsletter to get the latest developmental disability news sent straight to your inbox.